At some point in life, everyone will find themselves in a situation where they will need the help of others. Even our beloved feline friends. This is a story about a cat who had never been pampered by life. Fortunately, one day she stumbled upon a good-hearted woman who changed her destiny forever.
One sunny day, a woman named Lisanne from Quebec, noticed a fluffy black cat, wandering around her backyard. Her poor condition made it obvious to Lisanne that the cat was a stray and not a lost kitty of some of her neighbors, so she decided to do the right thing and help her out.
She took a bowl of food and water outside and left it there for a cat to eat and drink. The cat's trust had to be earned, but luckily that wasn't a problem at all. The cat was very happy to eat everything Lisanne brought out for her, purring with contentment afterward.
The trust had been gained, and an alliance formed. Every day, Lisanne left a bowl of cat food outside, which the cat regularly left empty. The two of them created their own little routine that they both enjoyed.
Lisanne named the cat Usagi and these two soon became friends. It did not take long for Usagi to realize she can trust Lisanne with her life, so she completely loosened up in her presence, stealing a pet or two and not just eating her food.
Days have gone by and Lisanne noticed that Usagi is slowly gaining some weight. She was happy that her fluffy companion has started to feel and look much better than when she first came to her.
However, Lisanne soon realized that Usagi's belly was a little bit too rounded, and she thought how that might not have been due to the delicious cat food she had been giving her. Usagi was in fact pregnant.
Eventually, Usagi gave birth somewhere outside, away from Lisanne's house. Lisanne noticed Usagi was no longer pregnant because her belly was deflated, but the location of her litter remained unknown. Usagi continued coming every day for food, though. Their routine wasn't interrupted.
After a couple of weeks, Usagi decided it was finally time to introduce her human friend to her babies. One by one, she brought her kittens to Lisanne's porch and waited there for Lisanne to notice them.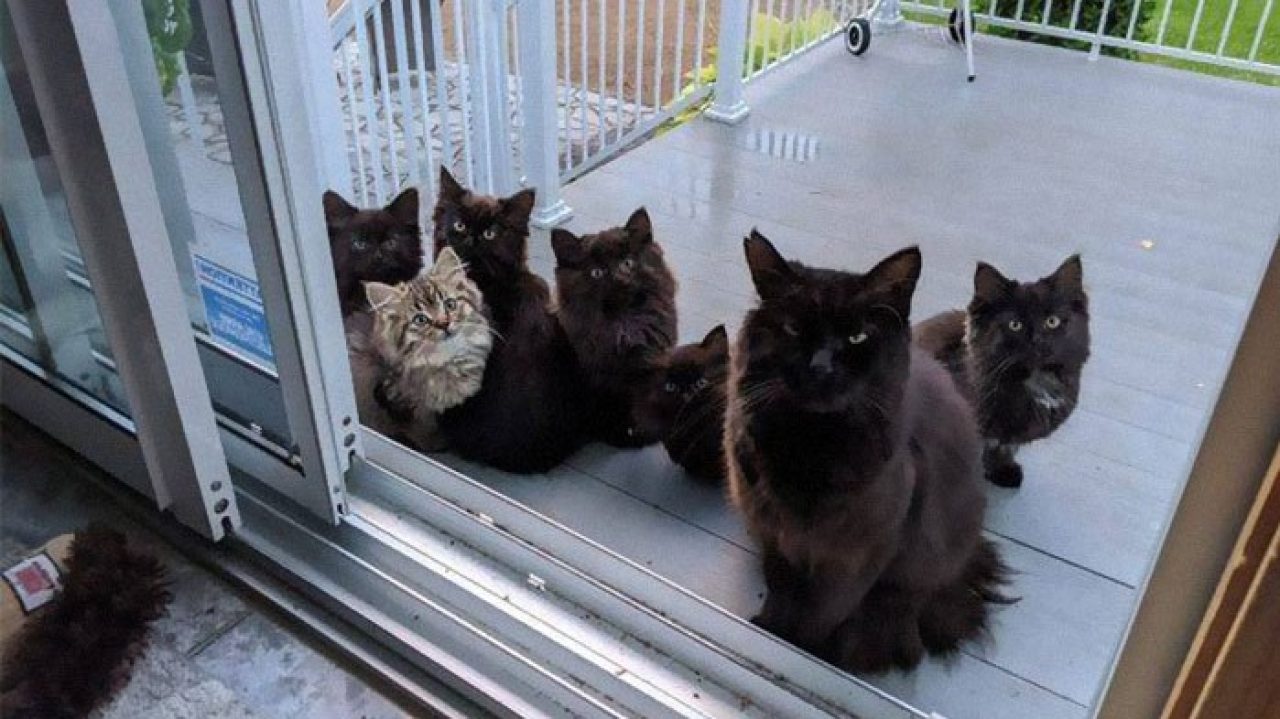 (Credit: Chatons Orphelins Montréal)
Lisanne was baffled! The six of Usagi's kittens were literally mini copies of their mother. She estimated that they were about 6 months old and in desperate need of a vet examination.
Right off the bat, Lisanne contacted the local rescue group Chatons Orphelins Montreal. After a detailed assessment and examination, they realized that Usagi reached out to Lisanne's help just in time. If she had been a day late, her kittens might have had a different, fatal destiny.
Rescue workers said that Usagi's kittens were suffering from a severe form of conjunctivitis and had some serious difficulties breathing. Luckily for all of them, the vet managed to treat them and their overall health soon improved.
Lisanne decided she would adopt Usagi. It was a natural thing to do since they formed such a strong connection already. Also, it was obvious weeks ago that Lisanne was Usagi's "forever home". They just needed some time to realize that.
She made sure Usagi passed the test at the vet's and her health was in check. She got her spayed, and Lissane bought her everything she needed and took her home. And just like that, Usagi was no longer a cat of the street.
At the shelter, the kittens were growing stronger and stronger each day. They were very playful with each other, and also getting used to human interactions. However, they were still in need of a loving home since living on the street or staying at the shelter were not the most desirable options.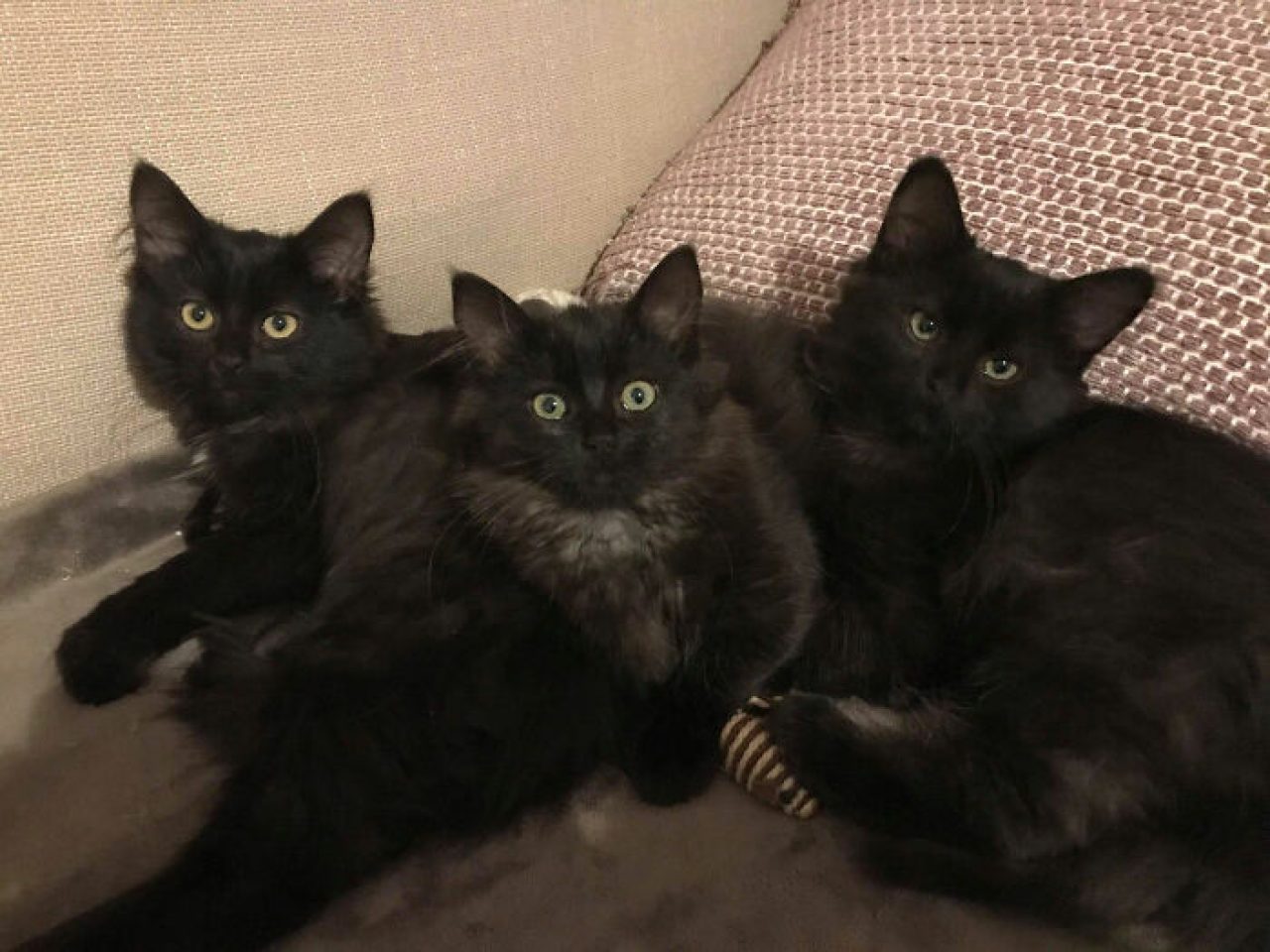 (Credit: Chatons Orphelins Montréal)
A close friend of Lisanne adopted one of Usagi's kittens. This was great because now Usagi was able to play with one of her little ones and watch him grow.
And the rest of the 5 kittens had a similar destiny. Their once uncertain fate, fortunately, got its happy ending.
This story was full of suspense, and we can even say sadness. But, like most stories, it had its own superhero who saved the day. Lisanne was the hero Usagi needed, and consequently (as is usually the case), Usagi was hers as well.