Whether your fluffy friend appreciates a short stroll around the garden at midnight or wanders off on a long, late-night walk around the neighborhood and doesn't come home for days, we're pretty sure that most cats adore withdrawing now and then.
But, what's behind the urge to explore the unknown and to go on awesome adventures without the owner? Cats are curious creatures, and that's pretty much everything you need to know to understand why cats might wander off somewhere you can't see them.
Cats need to know everything that's going on around them, make themselves familiar with their environment, and keep track of their surroundings.
That's exactly the reason why you might catch them going away from home for days on end, only to come back home and meow their owner's ears off because "Why didn't you stop me from making the biggest mistake of my life?!"
Cats are strange, but that's why we adore everything about them!
When Charlie, a thirteen-year-old black-and-white cat, didn't come back home after such an expedition around the neighborhood, Charlie's owner feared the worst.
Charlie moved to Accrington a couple of months before that, and Charlie's owner thought that he was getting accustomed to the neighborhood by wandering off, exploring the environment, and hanging out with neighborhood cats.
Charlie became obsessed with spending time outside, but he always came back on time (because he was hungry and wanted to snack on Fancy Feast and Meow Mix).
On the day that he didn't come back, Charlie didn't seem strange. He didn't do anything out of the ordinary – he had breakfast, snuggled with everyone, took a nap on the carpet, and wandered off for what the owners thought was going to be a short stroll around the neighborhood.
Of course, the owners eventually figured out that Charlie wasn't coming back. First, they spent weeks and weeks searching for anything and anyone that could show them where Charlie wandered off, from rescue centers to the RSPCA.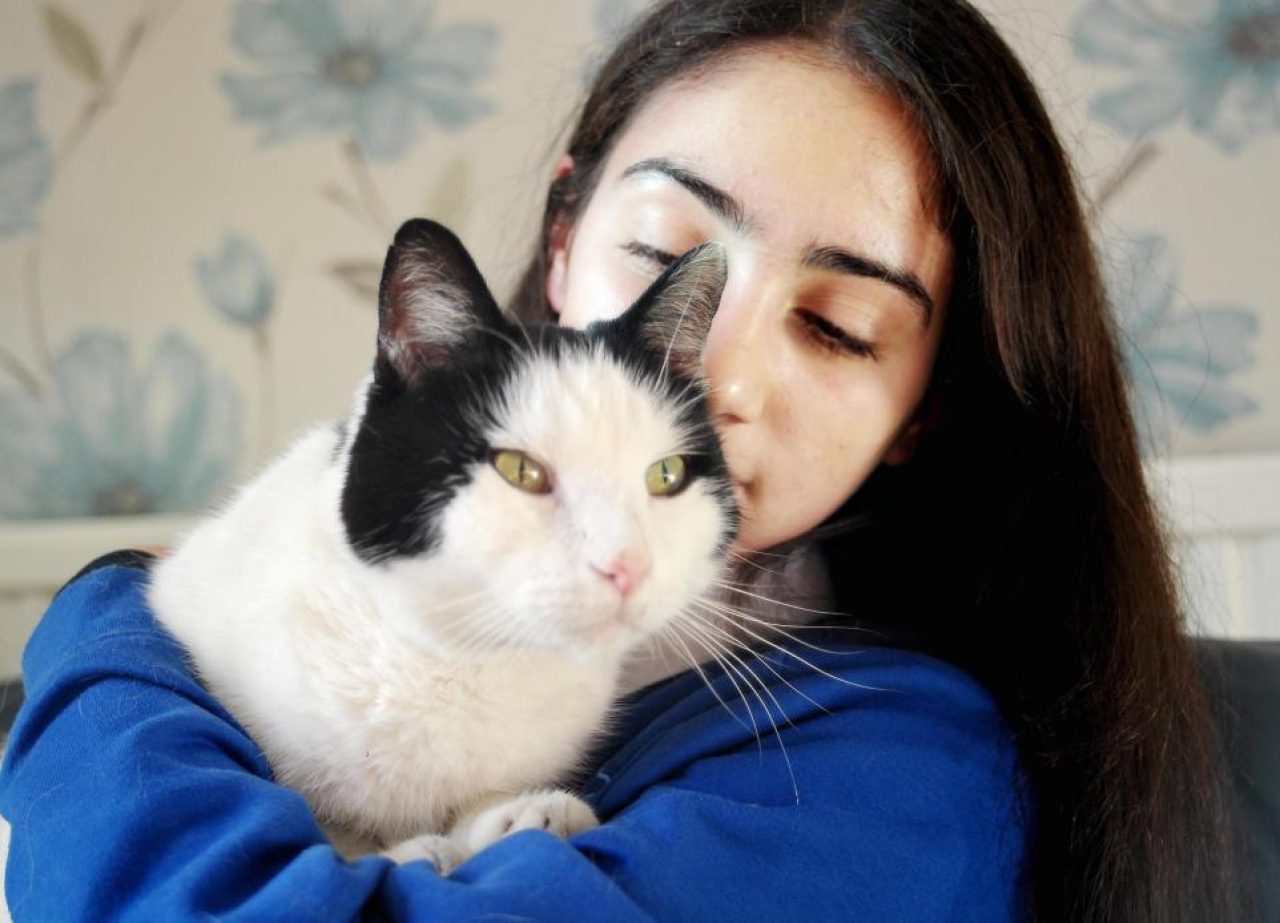 (Credit: Lancashire Telegraph)
After that, they started to give up hope and get accustomed to the thought that Charlie might never come back home.
One day, weeks after Charlie disappeared from the face of the Earth, the owners received a message telling them that Charlie was at the East Lancashire Cats rescue center. Now, the owners were over the moon that Charlie was OK and that he was back.
However, nobody could prepare them for the adventure Charlie went on while he was wandering. Charlie somehow ended up in Colne. He somehow boarded a train without anyone noticing, spent half an hour on the service, turned a blind eye to stops at seven stations, and got off at Accrington.
And, to make matters even better, a woman noticed Charlie getting off the train and thought "Wow, that's strange!" before she phoned her friend, Andy Richards who was working at the East Lancashire Cats rescue center.
While she wasn't completely sure whether Charlie got off the train or was simply sitting on the platform, she didn't want to leave the station without checking whether she could do anything for Charlie. When her friend heard about a strange cat traveling by train, she didn't hesitate to bring Charlie back to the rescue center.
When Charlie arrived, they didn't have high hopes for finding the owner because Charlie looked like a scruffy stray cat. But, Charlie turned out to be microchipped and the address on the microchip suggested he belonged to someone in Warrington.
When Andy called the phone number from the microchip, the number was out of service. But, Andy didn't want to give up on Charlie. She decided to post Charlie and Facebook and try to reach Charlie's owners that way.
She was surprised when a friend of hers messaged her "That's Charlie!" and connected her with Charlie's owners. Charlie's owners couldn't believe the adventures he'd been through before he came back home, and they were more than excited to be reunited.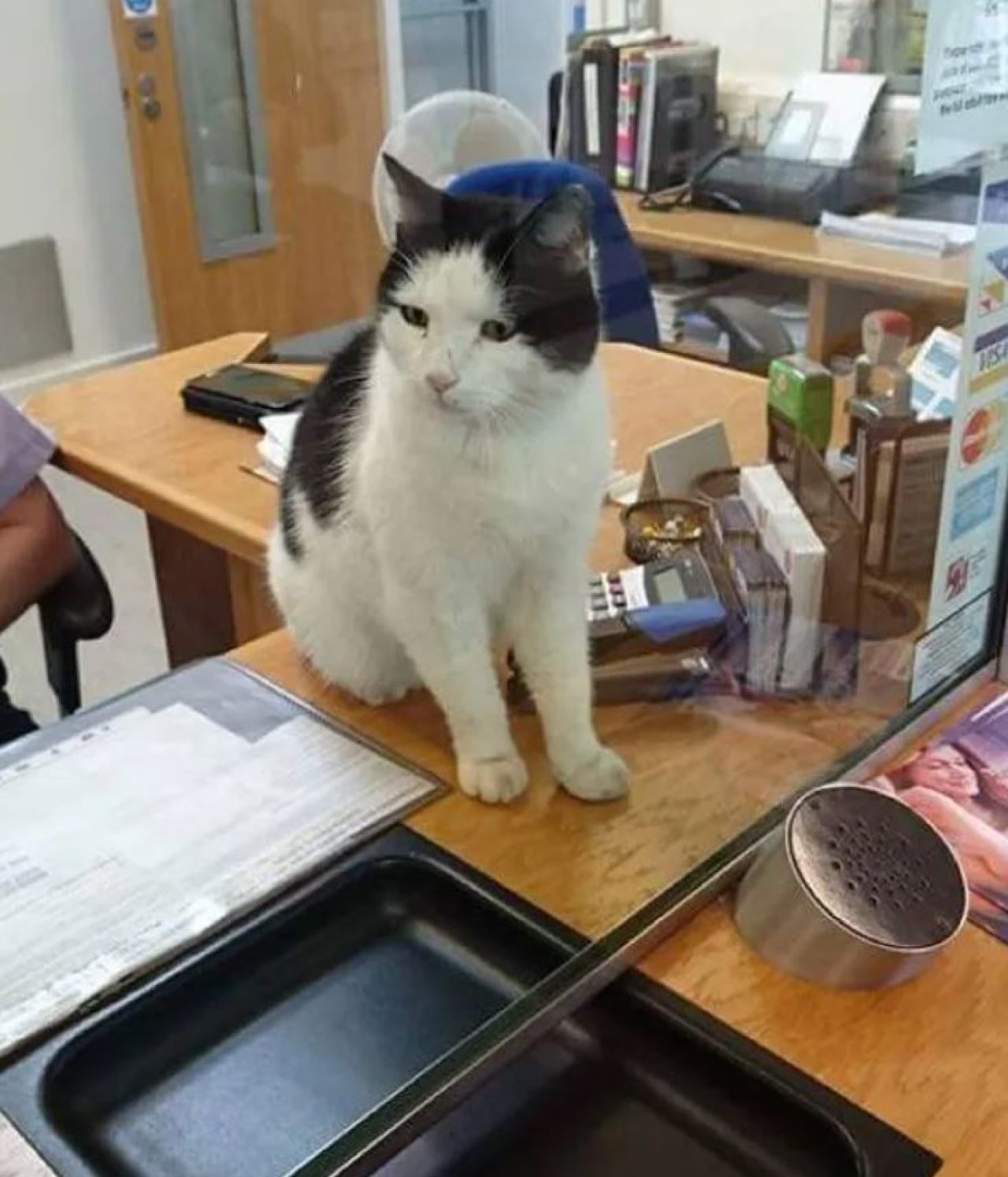 (Credit: LoveMeow)
Charlie's mother said how much she was worried about Charlie even though that wasn't the first time he wandered off.
When they moved to Accrington, Charlie didn't seem to appreciate the environment and he didn't seem to appreciate the fact that he wasn't the only cat in the family as the owners had another cat, Billy, that was supposed to be Charlie's companion.
We're pretty sure that Charlie didn't mean to wander off that far, and he didn't know how to come back home for weeks and weeks before figuring out that he could take the train. We don't know how nobody at Colne found Charlie, but we're happy that he didn't need anyone's assistance to figure out a way back to Accrington.
Cats are wanderers, but there's something about our favorite fluffy friends going away for hours and hours that gives off an unsettling feeling. Cats such as Charlie, though, know how to come back home and we're here for that. Good luck, Charlie!