Listen, we have a soft spot for ginger kitties. There's something about them that makes our hearts swell with joy, which is why we couldn't be more excited about today's story. Everyone, meet Tater Tot (how adorable is that?!) – the hero of this beautiful tale about bravery and strength.
This beautiful little purrer is full of love for the people around him, and he uses every chance he can get to express his feelings. If he could give snuggles and kisses all day long, he definitely would! Every bone in his little body just wants to show his family how grateful he is for everything they do for him.
What's the meaning behind his name, you may wonder. Well, just like his twin brother, Ravioli, Tater Tot is a pretty big boy. This loving fluff is a medium hair, ginger tabby, and the only thing that sets him apart from his brother is the fact his fur is a bit darker.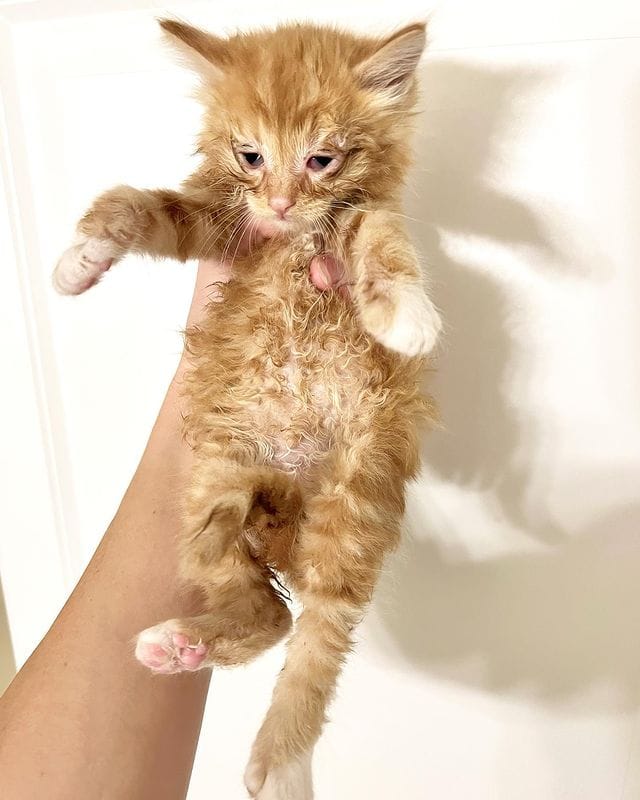 Unfortunately, our dear Tot was hit hard by a virus. But despite his struggles, he never let his condition weigh him down. Our brave little furbaby is doing everything he can to push through, and it shows! As his foster mom shared on her Instagram, Tater Tot is getting better and better!
She shared many photos of this brave little fluff, and it's clear that she can't get enough of his cuteness. Neither can we! Growing up into a strong and healthy kitty takes quite a lot, and Tater Tot is doing amazing at it! We can all draw inspiration from this little fluffy soldier.
His mamma decided to be just as brave and say something that not a lot of people are willing to admit: it's okay to have favorites. Although she loves all her foster kitties, she can't help but feel closer to some of them. Tater Tot is definitely one of the special kitties that pull on her heart's strings a little differently.
She doesn't exactly know what is it that makes this orange fluff so special to her, but she assumes it has a lot to do with his constant purring and his love to be held and kissed. His sweet nature doesn't make it any easier for her not to be obsessed with her little foster buddy, who's equally obsessed with her, too.
Unfortunately, despite the deep love this foster mamma can have for her kittens, she understands the importance of letting go. She knows her ultimate goal is to provide floofballs with plenty of cuddles and care, making sure they know nothing but love.
Growing up surrounded by a person who cares this much about them will make it easier for them to move on to find their loving forever homes where they will be cherished and adored. Love has no bounds, and this foster mamma knows that the best.
To say Tater Tot is cute would be an understatement. He's the epitome of sweetness! There's hardly anyone that could resist his deep love for snuggling and his constant purring that could heal a broken heart. In fact, his foster mamma called him the king of snuggling, and he proudly wears his crown.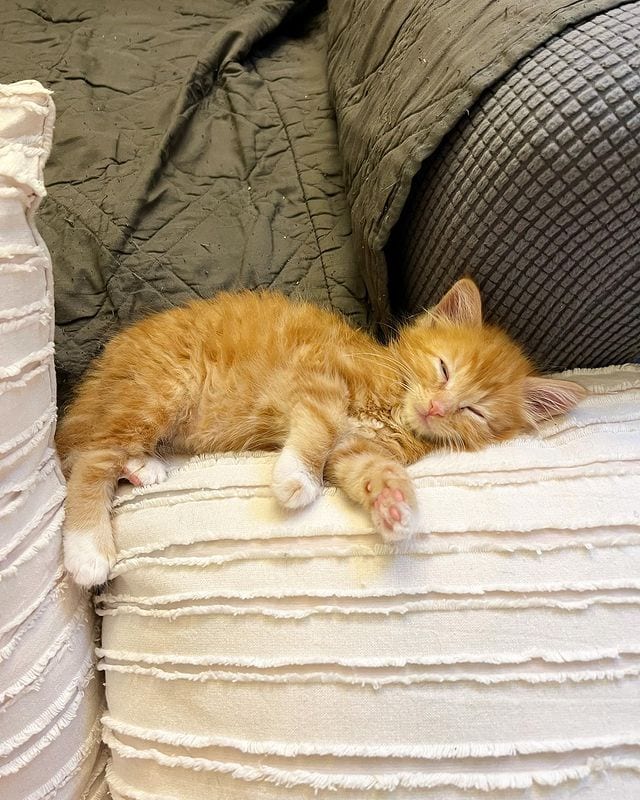 No matter how much she cares about her little orange buddy, this kind lady couldn't be more excited to share with the world that Tater Tot and his friend Penny have been pre-adopted. There's a nice couple who fell head over heels for these fluffs and couldn't resist taking them both home.
And, the best part is, they don't have any furbabies at home, so our snuggly friend and her best buddy will get plenty of love and attention, just like their mamma hoped their future would hold.
Being big seekers of attention and care, this was a match made in heaven for these two fluffs. There's no doubt in our minds that they'll thrive in their new loving home.
Although his foster mamma loved him deeply, she knew she was doing the best thing for her beloved fluff. The days leading up to their adoption were filled with a mixture of joy and bittersweet emotions, but she couldn't wait to see her foster babies find their forever families.
Tater Tot and Penny were destined for this loving home. The attention-seeking duo has found the purrfect match in their adoptive parents, who couldn't be more excited to shower them with the love and affection they deserve. They very quickly became the king and the queen of their household…
Tater Tot's journey, from his illness and rough beginnings as a kitten to his life in a forever home, serves as proof of just how powerful love can be. His story is a beautiful reminder of the joy and peace that comes with finding a place you can call home.