You just adopted a new kitten and are looking for a list of cat names that start with T? Then my friend, you're at the right place!
Maybe you have some kind of special connection to the letter T and feel drawn to it. Maybe you and your family are like the Kardashians and everyone's name has to start with the same letter (including your cat's). Or maybe for no special reason at all, you want to give your new furbaby a name beginning with T.
Either way, it can get extremely hard to choose a perfect name.
First of all, we're talking about something permanent. It's not like you're going to change your cat's name whenever you feel like it. And second of all, you cannot give your fluffball any kind of name. There are a lot of things to take into consideration.
You have to align the name with your cat's personality. You cannot just name your cat Bella when she obviously gives Molly vibes. And anyway, how can you know anything about your cat's personality if you've just met your kitten?
Also, the name has to be creative and fun. It has to make a statement and be a reflection of your cat's attitude. And it would be best if it could have a personal meaning to you, as well.
The naming process can get extremely stressful and time-consuming. You don't want your cat to be nameless for too long, don't you?
No worries! I've got your back! I made sure to put together a list of some awesome cat names that start with T. I'm certain you're about to find just the one you've been looking for.
So, without further ado, let's start the selection process!
Male cat names that start with T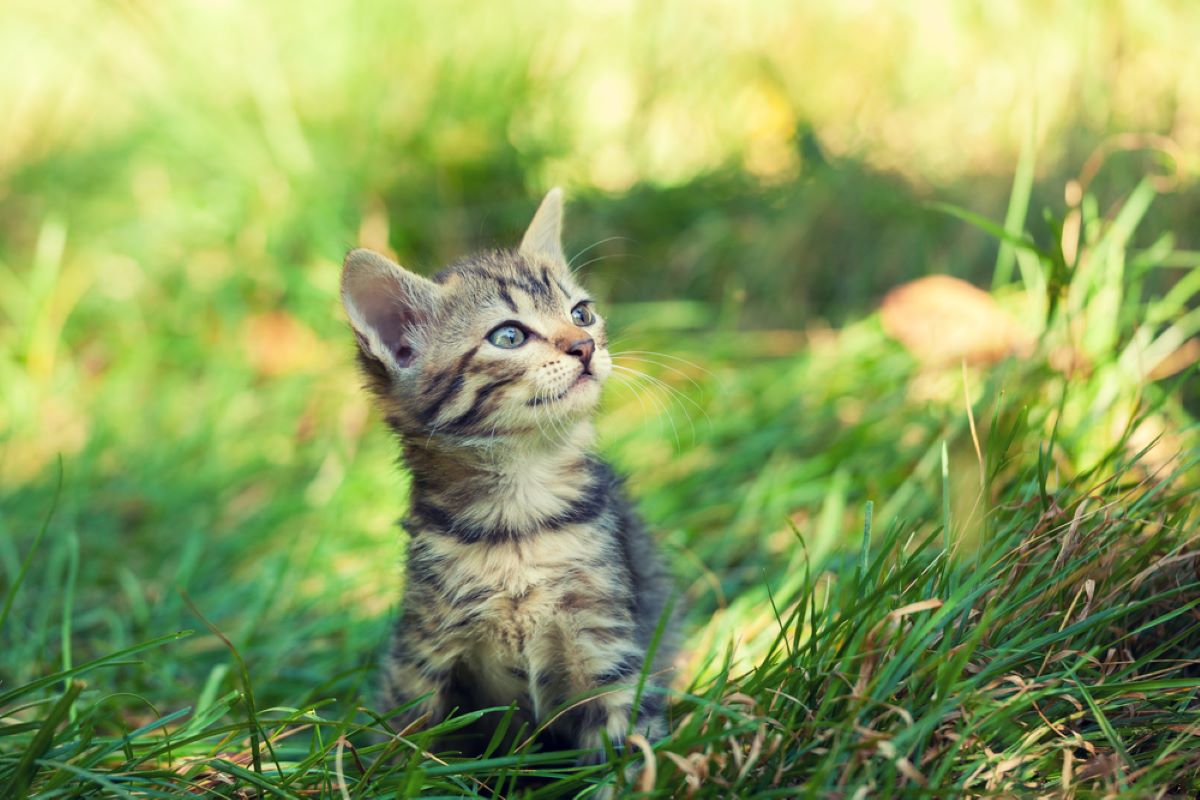 Your new kitten just so happens to be a male. Great! There are many powerful names that start with T that you can use to name your little prince.
Let's not waste any more of your precious time, and see what are the options!
1. Ted
2. Teddy
3. Theo
4. Theodore
5. Tesla
6. Thomas
7. Thumper
8. Thunder
9. Tig
10. Tiki
11. Tob
12. Tobias
13. Tom
14. Trayan
15. Tonks
16. Trouble
17. Tucker
18. Tux
19. Tyson
20. Tristan
21. Tim
22. Timothy
23. Tatum
24. Tanner
25. Travis
26. Thanatos
27. Titus
28. Tiberius
29. Thiago
30. Toto
Female cat names that start with T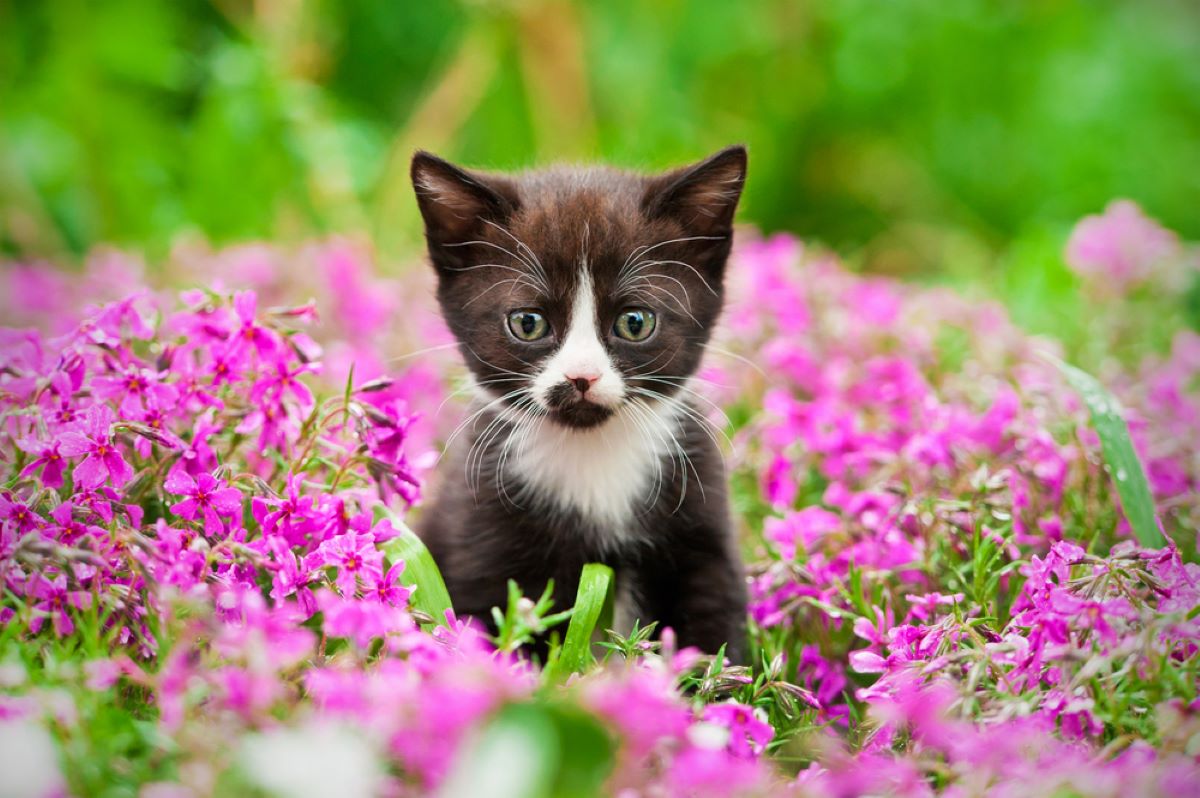 If you have adopted a female kitty, then you will need an appropriate female name.
Personally, I find it much easier to come up with cute and girly names. Maybe it's just me and my preferences.
Anyway, here's the list of female cat names that start with T. Let's see if you'll find the right one for your kitty-cat.
1. Tabitha
2. Tessa
3. Tina
4. Tanya
5. Tatiana
6. Tilly
7. Tinkerbell (perfect for a cat whose coat is shiny and shimmering)
8. Tiny
9. Tippy
10. Trixie
11. Twinkie
12. Tonya
13. Talia
14. Tiff
15. Tennesse
16. Tasha
17. Thea
18. Thelma
19. Tabia
20. Teagan
21. Tammy
22. Tamara
23. Tinsley
24. Treasure
25. Tacey
26. Tallula
27. Tasha
28. Tiara
29. Trudy
30. Tue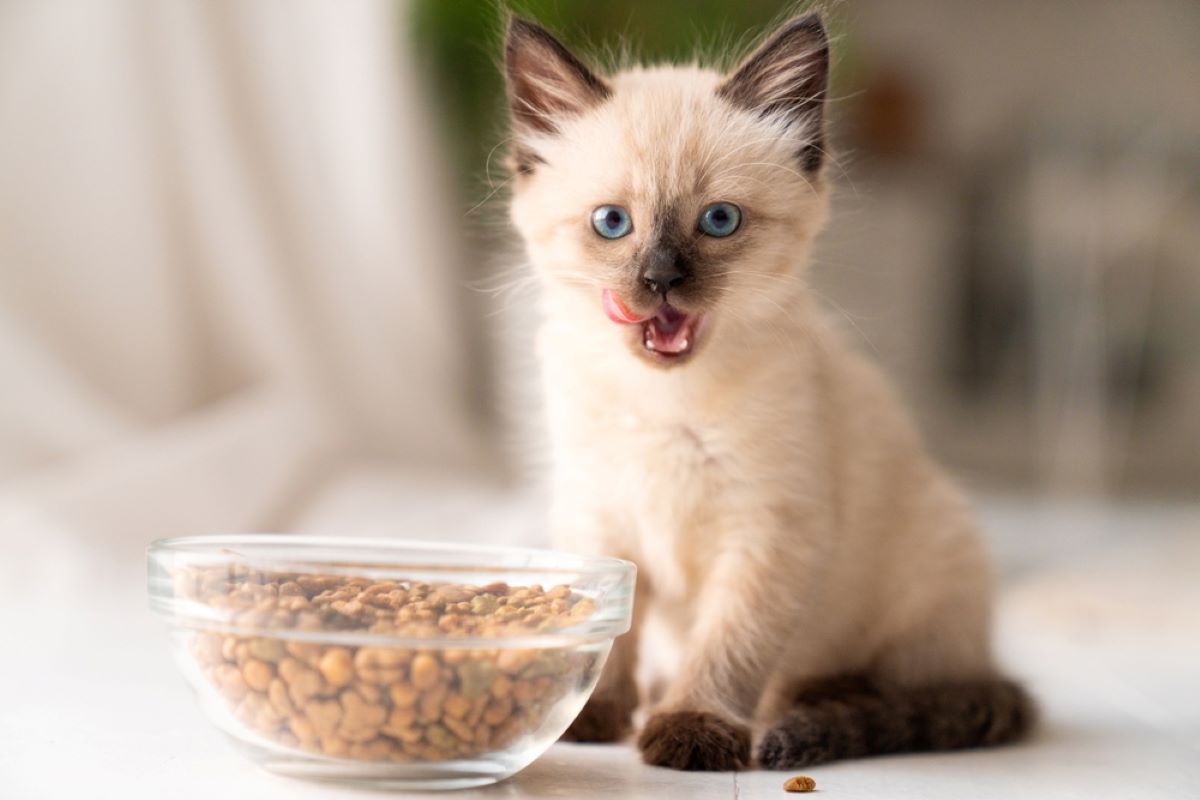 Whether you are a professional chef or a cooking amateur, your new kitty should have a name that supports your passion.
Even if you have no cooking skills whatsoever but are a self-proclaimed foodie, it would awesome if your cat could be a proud bearer of a food-inspired name.
And, let's be real! We know that every cat is gourmet, as well. So, here's the list of perfect food-inspired names for your little furry friend.
1. Taco
2. Taro (a starchy root vegetable)
3. Tart
4. Tahini
5. Tamari (Japanese version of soy sauce)
6. Tangerine
7. Tomato
8. Toast
9. Toasty
10. Twix
11. Toffee
12. Toffifee (a German brand of caramel candies)
13. Tofu
14. Tuna
15. Tortellini
16. Tapioca (a gluten-free starch from the roots of the cassava plant)
17. Tater Tot
18. Tarragon (a highly aromatic, versatile leafy green herb)
19. Tabasco (perfect for sassy cats with attitude)
20. Taffy
21. Tea
22. Tayberry
23. Tangelo (a citrus fruit hybrid)
24. Tim Tam (an Australian brand of chocolate)
25. Tortilla
26. Turkey
27. Turmeric
28. Tiramisu
29. Tempura (a Japanese dish)
30. Tenderloin (appropriate for a beef-lover cat)
Cat names that start with T (inspired by Game of Thrones)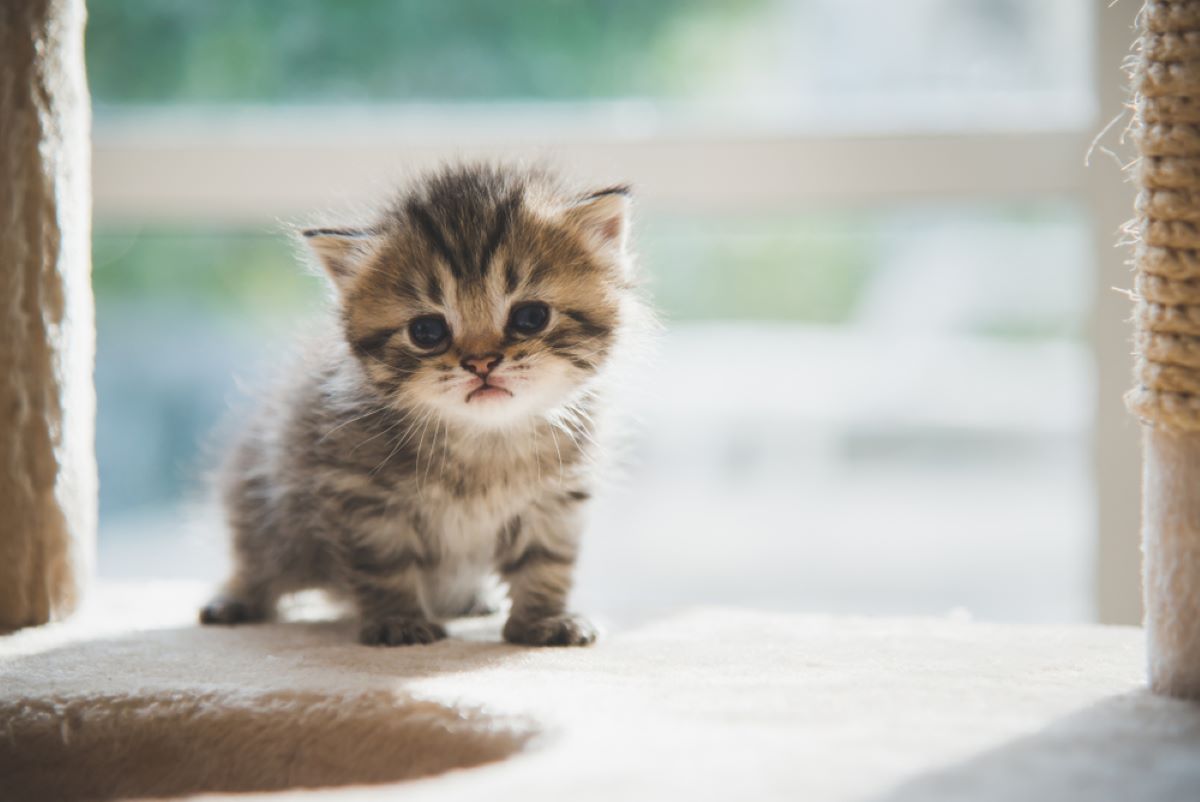 This one is for my fellow Game of Thrones aficionados!
The end of this famous TV show has probably left you disappointed and brokenhearted. If you're anything like me, you've probably asked yourself, "How come the Night King was so easily defeated? What do you mean Bran the Broken ended up as the king? And why did they have to ruin Daenerys?"
There are so many things wrong with the last season, but one thing is certain: that TV show is a cinematic masterpiece! And don't get me started on the books! Just brilliant!
Imagine how cool it could be if your new kitty was named after a Game of Thrones character. That would be a pretty awesome way to pay homage to your favorite show.
And on the plus side, you would have a feline companion to comfort you when the night is long and full of terrors (aka memories from the last season). Until George R.R. Martin decides to finally finish the last book so you could have the ending you wished for and a peaceful night of sleep.
So, if you wish to name your fluffball after a Game of Thrones character whose name starts with T, I have just the right list for you.
1. Tyrion Lannister
2. Taywin Lannister (a great name for a slightly arrogant tomcat)
3. Tormund (I'm imagining a big orange tomcat)
4. Tommen Baratheon
5. Theon Greyjoy (purrfect for a grey cat)
6. Talisa (a great name for a gentle cat)
7. Teora Hunter
8. Taena
9. Taela
10. Talla
11. Temmo
12. Theomore
13. Thistle (since this is a wilding spearwife, this name is purrfect for a wild cat)
14. Timeon of Dorne
15. Timotty Snow
16. Tion Lannister
17. Tuffleberry
18. Tully
19. Tya Westford
20. Tyana Wylde
21. Tarber
22. Toefinger (suitable for a cat who likes to nibble on your fingers and toes)
Cat names inspired by other fictional characters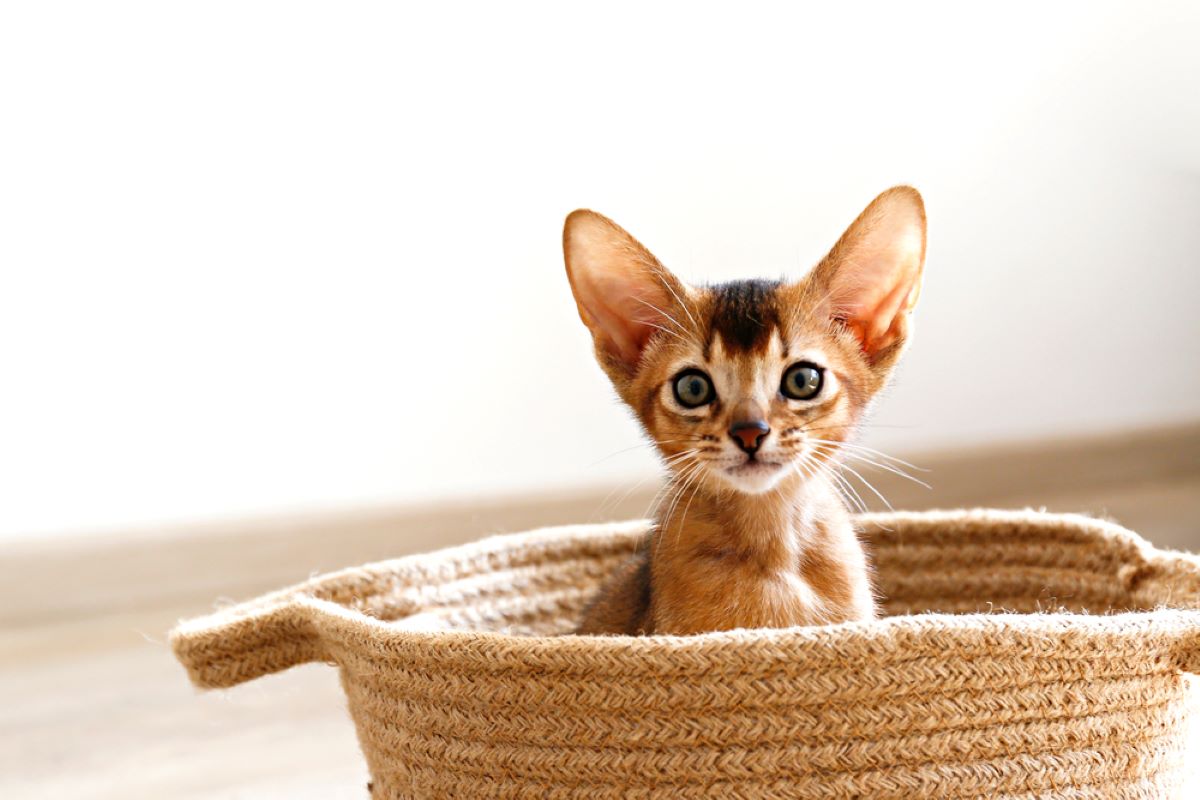 Maybe you're not a fan of Game of Thrones. Or maybe you are, but you haven't found the right name on the list above. If you still want a cool fictional name for your kitty cat, I have a list for that as well.
Don't know about you, but I really enjoy watching movies and TV shows. There is nothing like the smell of freshly popped popcorn, your cozy bed, and a new TV show to binge-watch. And if you're lucky enough, your cat might just decide to snuggle up with you.
So, if you wish to name your feline after some of the greatest fictional characters, take a look at the list below.
Movies and TV shows
1. Thor (from Marvel Universe)
2. Thanos (from Marvel Universe)
3. Tony Stark (from Marvel Universe)
4. Tony Soprano (from The Sopranos; maybe you like this guy more)
5. T'challa (from Marvel Universe)
6. Taskmaster (from Marvel Universe)
7. Torvi (from Vikings)
8. Torstein (from Vikings)
9. Tommy Shelby (from Peaky Blinders)
10. Tia Dalma (from Pirates Of The Caribbean)
11. Thingol (from The Lord Of The Rings)
12. Theoden (from The Lord Of The Rings)
13. Thranduil (from The Lord Of The Rings)
14. Thorin Oakenshield (from The Lord Of The Rings)
15. Tauriel (from The Hobbit)
16. Turk (from Scrubs)
17. Toby Flenderson (from The Office; a suitable name for a quiet and calm tomcat)
18. Tara Knowles (from Son Of Anarchy)
19. Tyler Durden (from Fight Club; a great name for little fighter)
20. Trinity (from Matrix; I'm seeing a beautiful black cat)
21. Tin Man (from The Wizard Of Oz)
22. Terminator (from Terminator)
Animations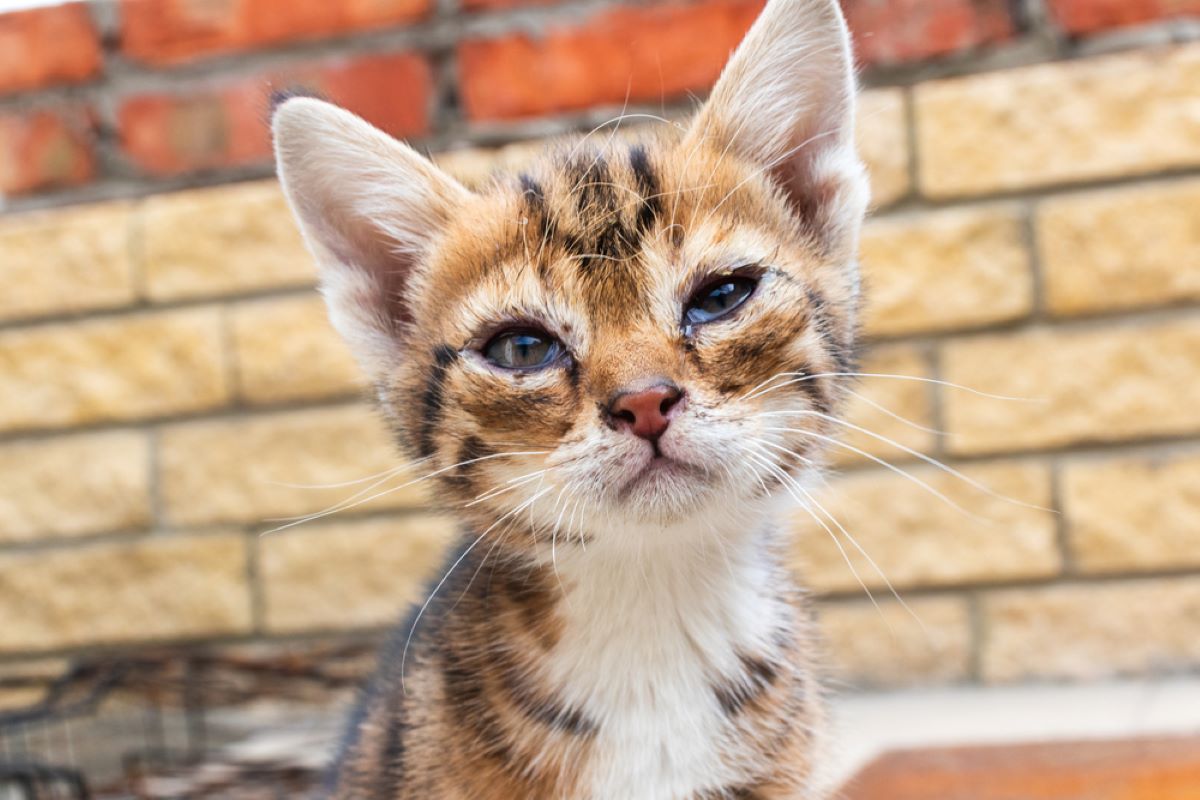 1. Timon (from The Lion King)
2. Tweety Bird (from Looney Tunes; a purrfect name for a chirping cat)
3. Tarzan (from Tarzan; this one is for our jumpy cats)
4. Taiga Kagami (from Kuroko No Basuke)
5. Tiana (from The Princess And The Frog)
6. Thorfinn (from Vinland Saga)
7. Tigger (from The House At Pooh's Corner)
8. Todd Chavez (from Bojack Horseman)
9. Tenten (from Naruto)
10. Temari (from Naruto)
11. Timmy Turner (from The Fairly Odd Parents)
Some for the road
As I mentioned at the beginning of our journey, naming your cat can be a seriously stressful task. There are so many things to take into consideration, the most important one being that you have to pick a name with which your cat will be stuck forever.
I hope this list helped you find the perfect cat name starting with T. The one you have been looking for all along!
Best of luck with the naming process! I'm sure your cat will love it and embody it perfectly!
Read more: 280+ Cat Names That Start With B For Your Bundle Of Joy