Are you looking for a hero? Someone that will show you that determination and trust in yourself can make miracles happen?
Well, today we have a heartwarming story for you that may inspire you and give you strength to get through any challenge that life throws at you. Here's a tale of a blind dwarf kitty, Giselle.
This beautiful fluff has been through a lot. Left by the people she loved and trusted the most, this feline hero never gave up on life, despite sadness, rejection, and things she'll never be able to change – her blindness and dwarfism.
We often turn heads from animals with special needs, whose stories may teach us some very valuable lessons. A lot of us were born with "flaws" but our strong fluff hero is here to show you that these things should never come between us and our will to survive and see the beauty that life has to offer.
Our hero's family had no faith in her. They weren't aware of Giselle's fighting spirit, even though it was right there in front of them. Not knowing how to take care of their special purrer, they decided to leave her in the Massachusetts Society for the Prevention of Cruelty to Animals (MSPCA) care center.
We won't lie to you, the people at MSPCA had very little faith that Giselle is going to make it. How wouldn't they? She came to them with her fur all messy, covered in dirt and mats, and her overall health wasn't promising, either. But, there was one person who wouldn't give up on her that easily…
Alyssa Krieger, the manager at the animal care center, noticed that Giselle was no ordinary cat. She wasn't just a kitty longing for a regular, sleepy, feline life. Oh no, no. She had a purrsonality that was impossible to resist. After a much-needed grooming session, this little fluff was ready for a new, loving home.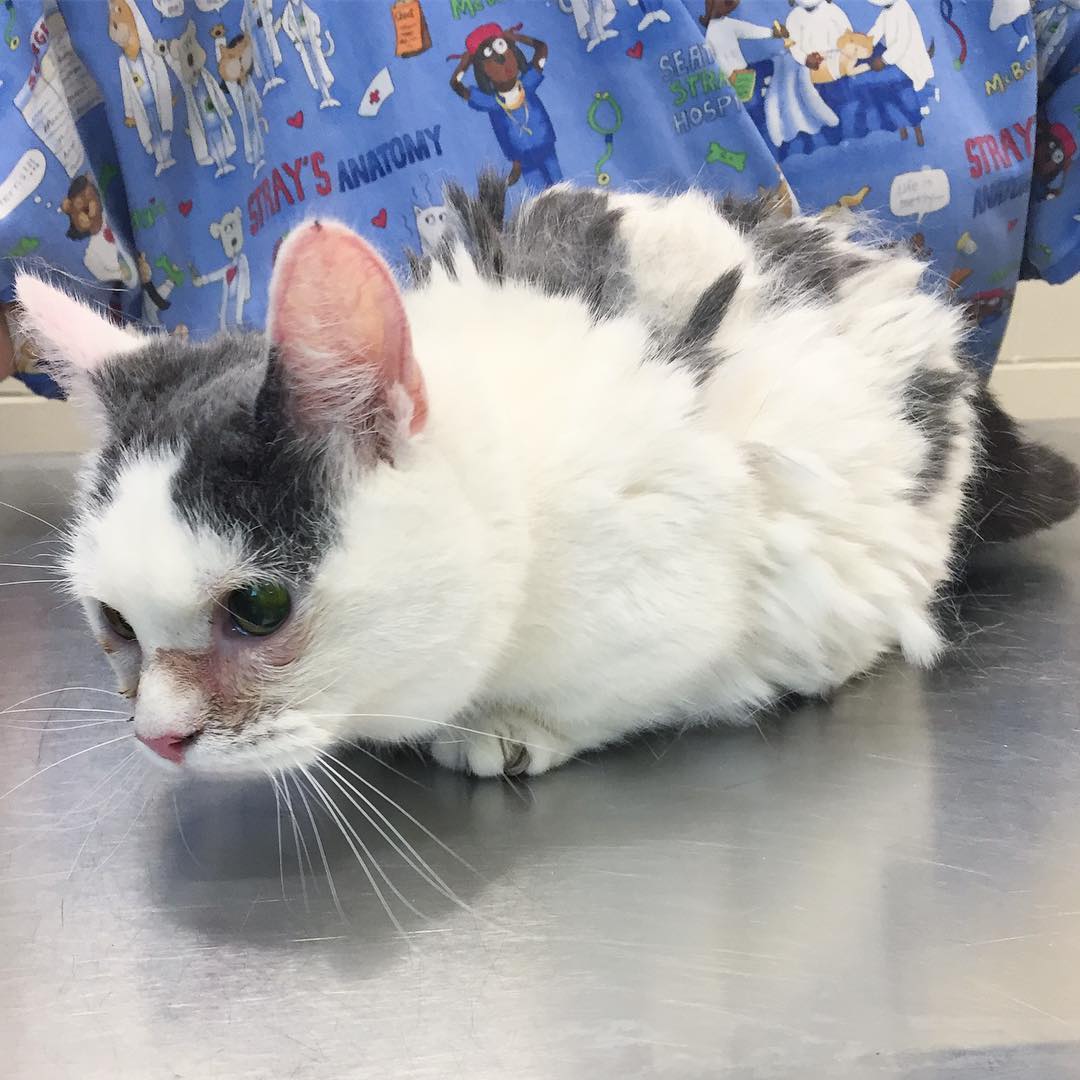 Alyssa went on a quest to find her a place she can call her own, and she was shocked to see just how many wonderful souls wanted to make Giselle a happy kitty again. After she announced that their loving purrer was looking for a new home on social media, they received nearly 3,000 adoption applications!
Among them, Holly's proposal stood out the most. She was already a cat momma, and she couldn't wait to provide Giselle with the love, respect, and care she deserved. Just like that, our little fighter found her happy place, and it was everything she was dreaming of.
She even got an adorable new name: Potato. We thought she couldn't get any cuter! Days of loneliness and sorrow were long gone, and that became clear to her once she met her new partners in crime, her three cat siblings: Jack, Lady, and Little Sister. And, let me tell you, it was love at first sight!
They showered her with affection and showed her how beautiful life can be. After so much sadness and betrayal, she was finally a part of a loving family that saw beauty in all her flaws. But, it wasn't just her momma and siblings that showed just how special this fighter is.
Today, her Instagram account has over 200 thousand people who go to this fluff for a dose of positive energy. Potato is melting the hearts of people all over the world with her adorable videos that simply have to put a smile on everyone's face.
Her adorable short legs and blindness never stopped her from running around and playing with her brothers. She fought hard, and she finally got the life she deserves. It's the life where she's appreciated, loved, and cared for, not just by her family, but by the thousands of other people whose hearts she touched.
Her wonderful mother, Holly, showed her just how lovable she is, and Potato knows it. Whenever she wants some affection, she'll simply walk over to her momma and fall to her feet. That's a sign it's time for some cuddles!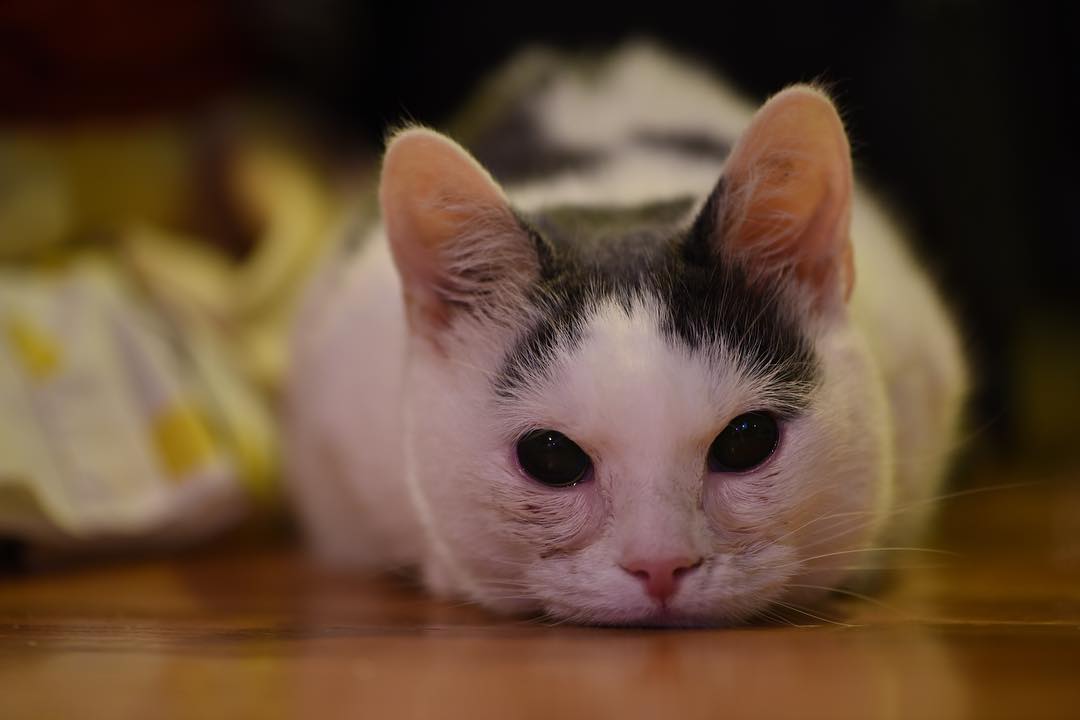 When Holly feels a warm ball of fur dropping on her feet, she immediately picks her up, holds her in her arms, and gives her all the attention and protection she wants. This amazing woman showed everyone that pets, despite their appearance and needs, deserve to be loved and cherished.
Next time you see a special-needs fluff, give her some love. Trust me, she needs it more than you'll ever know. We never know what kind of struggles our little feline friends are going through, and we should never assume they're not deserving of love because of their differences.
If anything, they need our affection more than anything. It will give them the support and motivation to fight. It is our duty to show them that they deserve a life filled with love and care, just like any kitty does.
Read more: This Once Abandoned, Blind Cat Can't Stop Hugging Her New Dad