Growing up with an annoying brother who continues to scoff down your Meow Mix before you or an aggravating sister who keeps on snatching your mom's attention and affection sounds great, right?
We're kidding, we're kidding. But, we're not kidding about the prospects of needing someone to meow with during the primary weeks of kittenhood.
Kittens need other kittens to grow up with for a million reasons! Right off the bat, we're pretty sure that the entire "you can separate kittens from their mother and their littermates as soon as they're weaned off" argument is one of the most common misconceptions about kittens.
Kittens are similar to human babies because they rely on their mother and their littermates to develop their learning abilities, social skills, and personalities.
On the other hand, kittens also need their littermates when they're adopted. One of the other common misconceptions happens to be the one that argues how kittens don't care whether or not they're adopted together with their brothers and sisters because they forget them as soon as they grow a little older.
However, when you bring a kitten to your home, you might notice that the kitten's scared, confused, and unable to do pretty much anything for a week or two (or however much time the kitten needs to become comfortable around you).
Bringing two kittens, littermates, to your home at the same time provides them with someone to snuggle with, sleep with, and spend time with without fearing the "big ogre who keeps bringing food and demanding attention."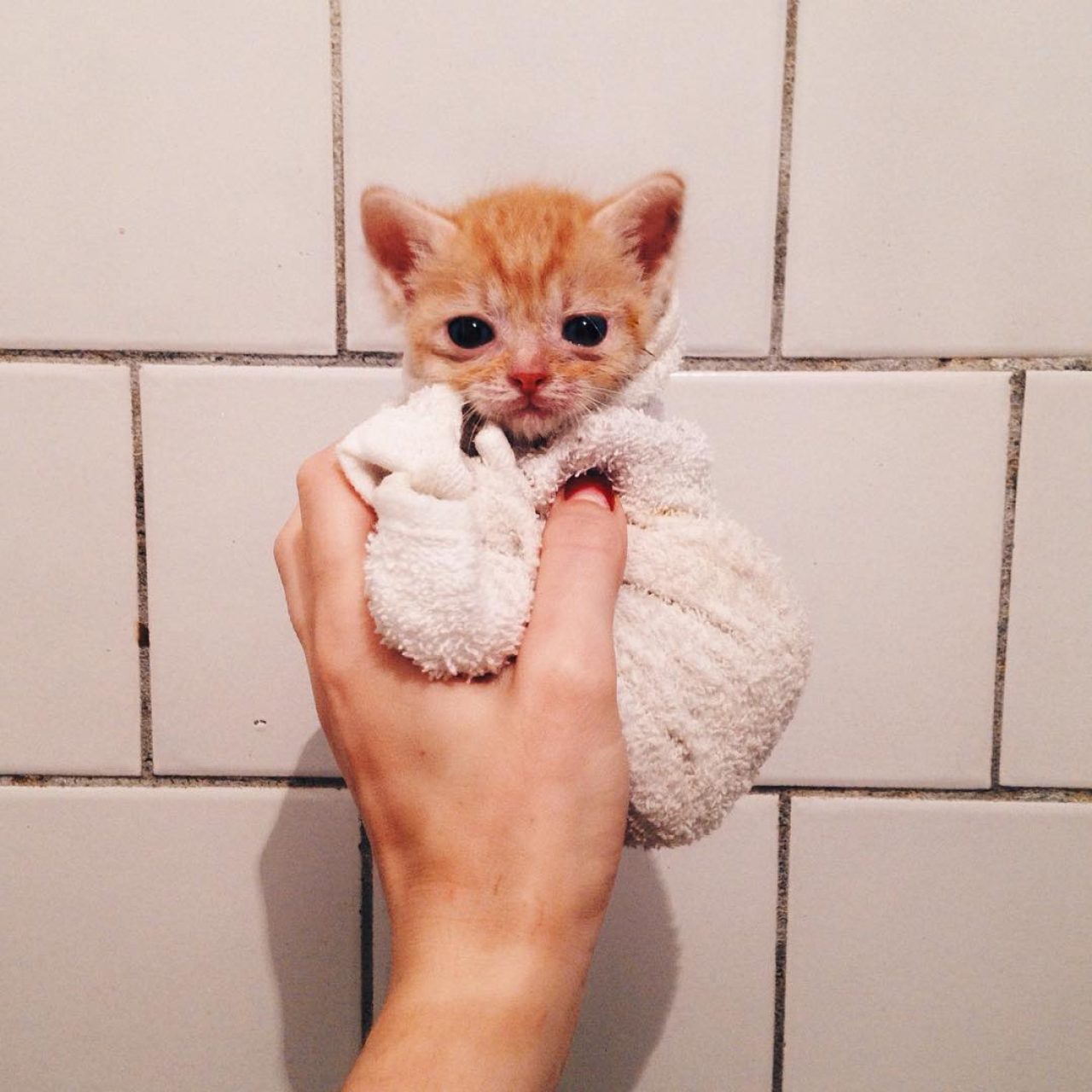 (Credit: @anyagrapes)
When two orphan ginger cats were found somewhere around her friend's garden, for example, Anya Yukhtina decided to take them both. She didn't want to separate them because she didn't want the to go through another trauma.
She knew that the first few weeks were going to be a bit tough, but she believed that the kitties needed each other and decided to persevere.
Anya's a producer and event manager from Moscow, Russia. She was going through a rough patch and she thought that a soft, sweet ginger cat might bring enough happiness to her everyday life to turn things around for her.
She's been obsessed with ginger cats (and their addicting purrsonalities) and she knew that she wanted nothing more than an orange moggy. But, she wasn't sure how to get her hands on one.
She took to Facebook (as one does) and announced to her friends that she was searching for a ginger kitten and that she would appreciate them sending one her way on the off chance that they came across one before her. But, here's where the story takes a turn.
Anya's father's friend happened to uncover two ginger kittens, completely abandoned and alone, near the area where he resided. He didn't want to adopt them, but he was searching for someone who would.
He saw Anya's Facebook post and contacted her father to check whether Anya would be willing to take them both – but, he failed to mention that there were two kittens.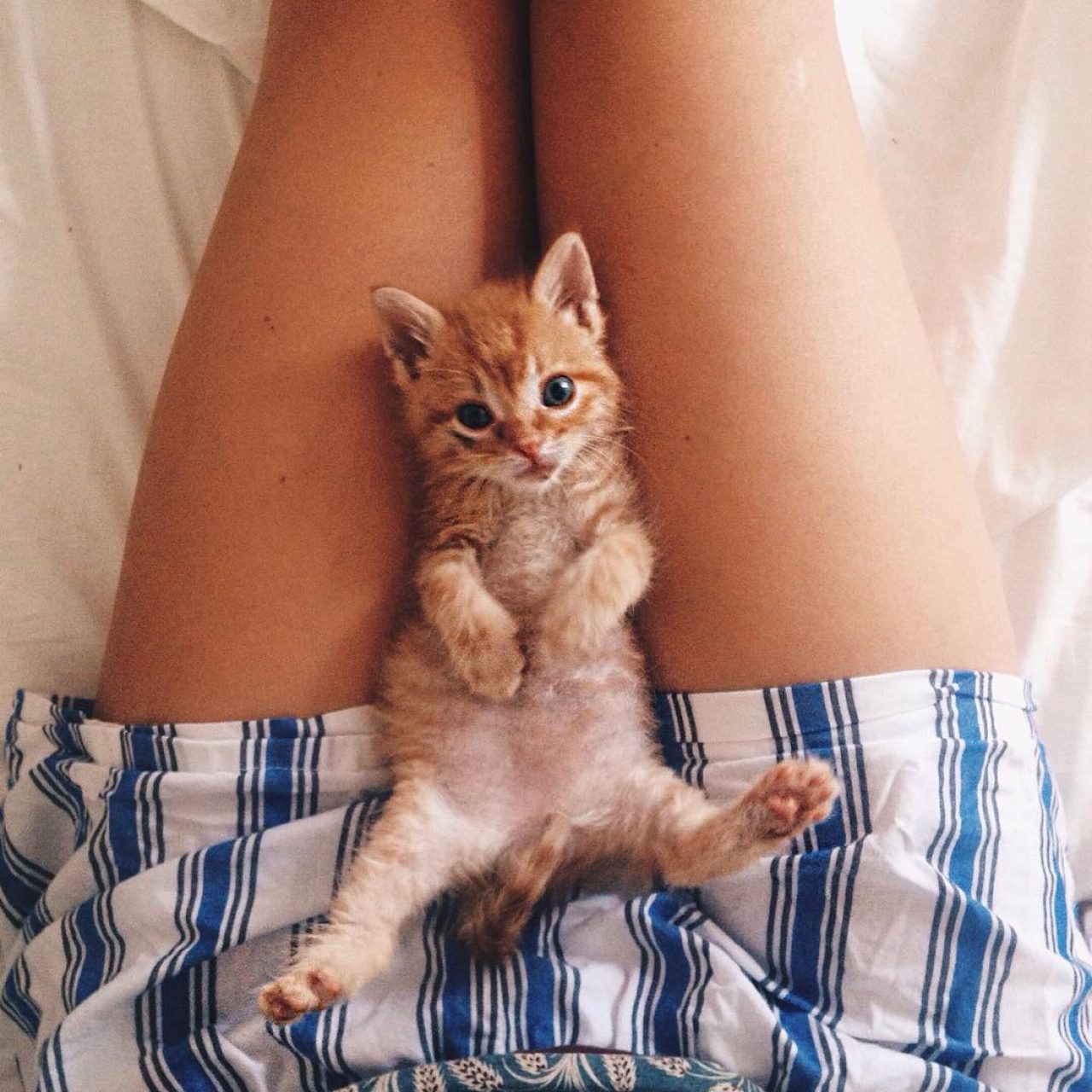 (Credit: @anyagrapes)
Anya's friend went to collect the ginger kitten that was supposedly around two weeks old, and she came back with two ginger kittens that were definitely not even ten days old. What an odd turn of events, right?
Anya didn't want to separate them and she decided to keep them both. Now, the kittens were super, super small which meant that Anya needed to take care of them, nurse them, and teach them how to do pretty much everything.
According to Anya, the kittens were happy to do whatever she wanted them to do and she didn't go through too much trouble to get them to where they are today. Actually, among other things that Anya needed to do for the kittens, she also needed to treat them for ringworms.
Within the first three or four weeks, the kittens developed ringworms and needed extensive medication and treatment to get better. Anya washed them every two days, gave them shots of medicine, and did everything to nurse them back to health.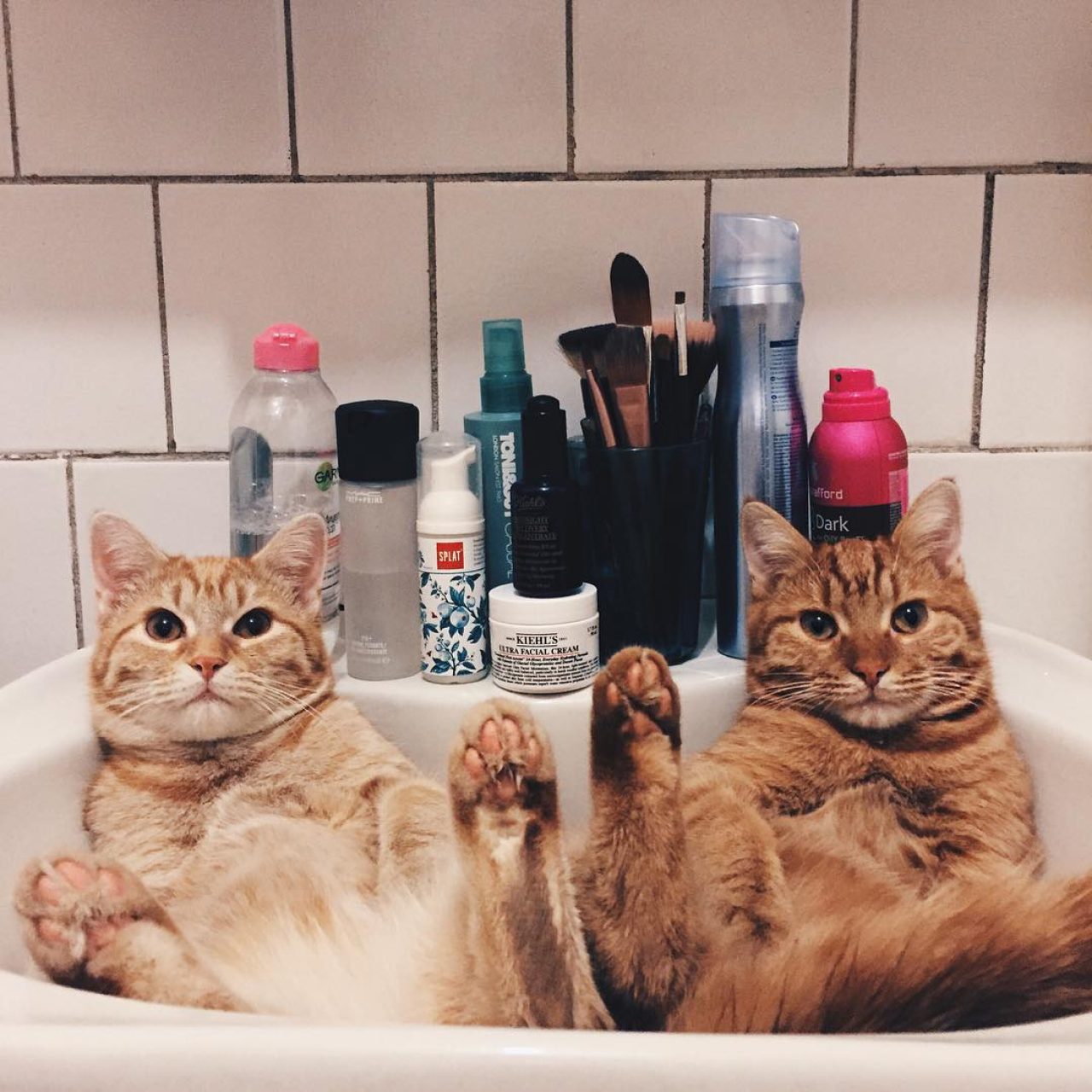 (Credit: @anyagrapes)
And, Anya named them Skinny and Fatty (even though they were purrfectly healthy). Skinny and Fatty grew happy and healthy, became BFFs, and became Anya's source of happiness. Nowadays, the two rebellious rascals do everything together – they sleep together, eat together, and play together.
They adore running around the apartment, hopping on kitchen counters, and chasing after critters and crawling creatures. They appreciate each other's company more than anything, and they make Anya happy about her decision to keep them together every single day.
Anya shares the brotherly friendship on her Instagram all the time, and she makes us all green with envy because Skinny and Fatty seem to have become true Instagram models. We wish Skinny and Fatty a happy and healthy life!
Read more: Meet Hemlock: A Kitty Named After A Poisonous Plant