"My Ragdoll kitty is coming in three days and I don't have a name yet! I want to give her the best name in the world, but somehow I have a feeling like I'm gonna do a bad job. Quick, cat gods, aid me in my misery. What are the best Ragdoll cat names?"
If you have found yourself in a similar situation, then fear not my friend! I'm here to help you find the purrfect name for your gentle prince or princess.
Naming a cat can be very stressful. A lot of forethought has to be put into it because the cat will carry that name for the rest of her life. Imagine naming your kitty Tiffany only to find out she obviously gives out Melanie vibes. What a nightmare would that be, right?
Okay, I'm probably being too dramatic with this one, but choosing the right name is indeed hard. Especially if you're adopting a kitten and aren't still sure what kind of personality he or she will grow into.
Fortunately for all of us concerned cat parents (with a tad bit of OCD tendencies), cats are usually marked with the general characteristics of the specific breed they belong to. So, Bengal cats will mostly be energetic, Birmans will embody their role of lap monsters and Siamese cats will be jealous queens.
And Ragdoll beauties, the ones whose ideal name we're looking for today, will mostly be affectionate, gentle, calm, and social. They are said to be perfect life companions, cuddly but not overly demanding, with an almost dog-like personality.
And a cat like that deserves an appropriate and meaningful name!
Below, I've selected a decent amount of interesting cat names, and I'm sure you'll find the one that's destined for your Raggy fluff. So, let's not waste any more time – it's time we find the perfect Ragdoll cat name for you!
Best Ragdoll cat names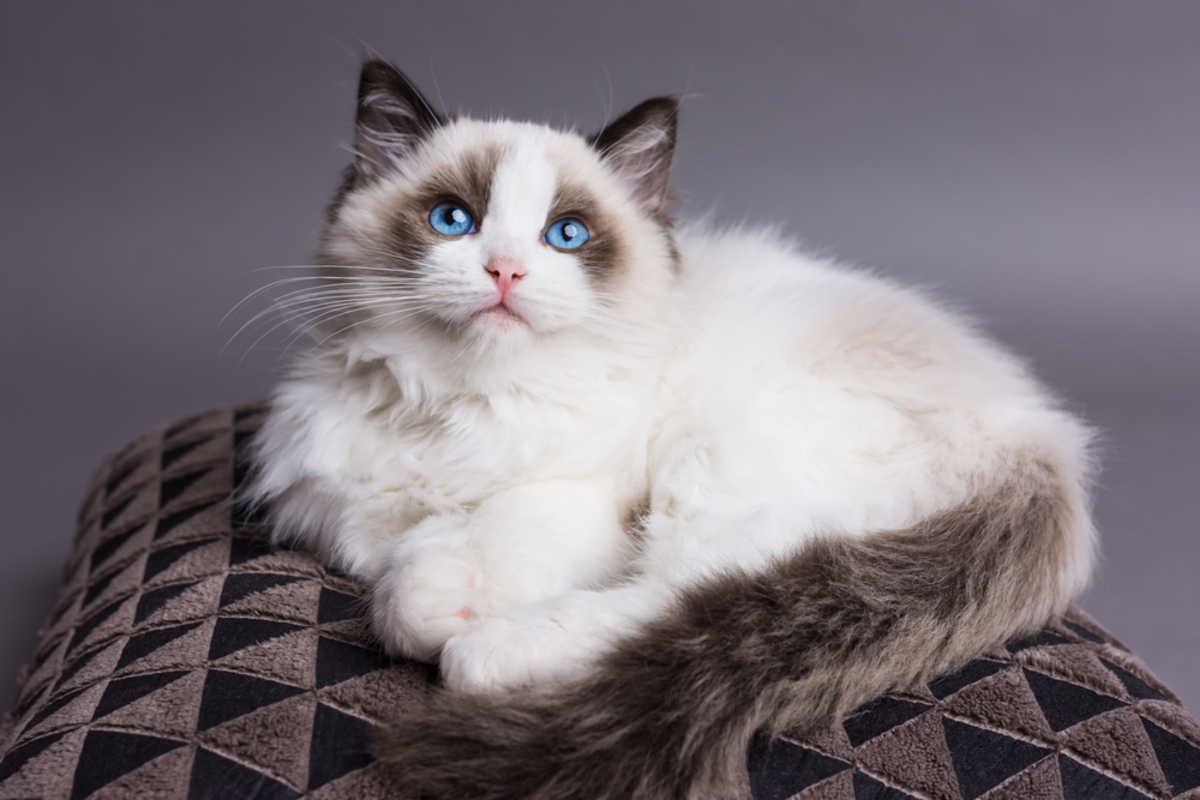 With their friendly, well-tempered, and affectionate personality and super-soft fluff, it's no wonder these little bundles of joy are many cat parents' first choice. Looking like living stuffed animals, Ragdoll cats are loved by many children around the world. And, there's a place for them in the heart of grownups, too.
This breed originated in the 1960s in California, and it has quite an interesting, almost legend-like history. It's said the Persian breeder from Riverside, Ann Baker, saved a semi-feral white cat resembling Angora after she was hit by a car. She named her Josephine and bred her with other breeds she owned.
The car accident that Josephine went through supposedly left her immune to pain, leaving her to have a relaxed body that seemed to go limp when picked up. Ann said Josephine was flappy like a ragdoll, so the name stuck, and her offspring were called inherited the name.
Sometimes, they're also referred to as Josephine's daughters.
Here's a fun fact for your next pub quiz session: Ann supposedly copyrighted the name Josephine, and now it can only be used for this breed.
If, however, you're not a particular fan of the name Josephine, I've prepared many other interesting names that will for sure tickle your fancy. So, let's see what are other suitable Ragdoll cat names.
For your sweet purrincess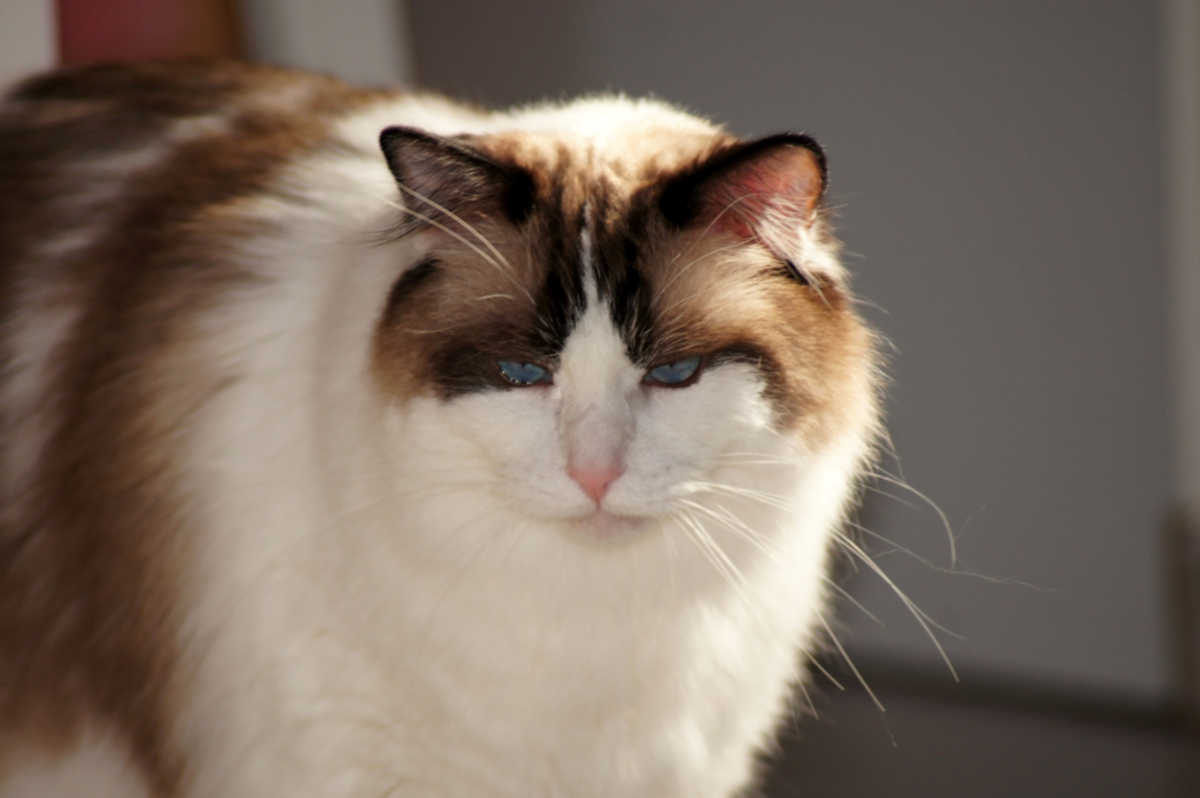 1. Clementine
2. Clemmy
3. Adina
4. Anisa
5. Dhalia
6. Malinda
7. Mildred – one who has a gentle strength
8. Abbey
9. Cassidy
10. Adia
11. Amy
12. Belinda
13. Brooke
14. Charlotte – petite or small
15. Elina
16. Elena
17. Felicity – happiness
18. Helen – light
19. Jasmine
20. Kylie
21. Lily
22. Mila – pleasant
23. Naomi
24. Rose
25. Fiona
26. Portia
27. Sandy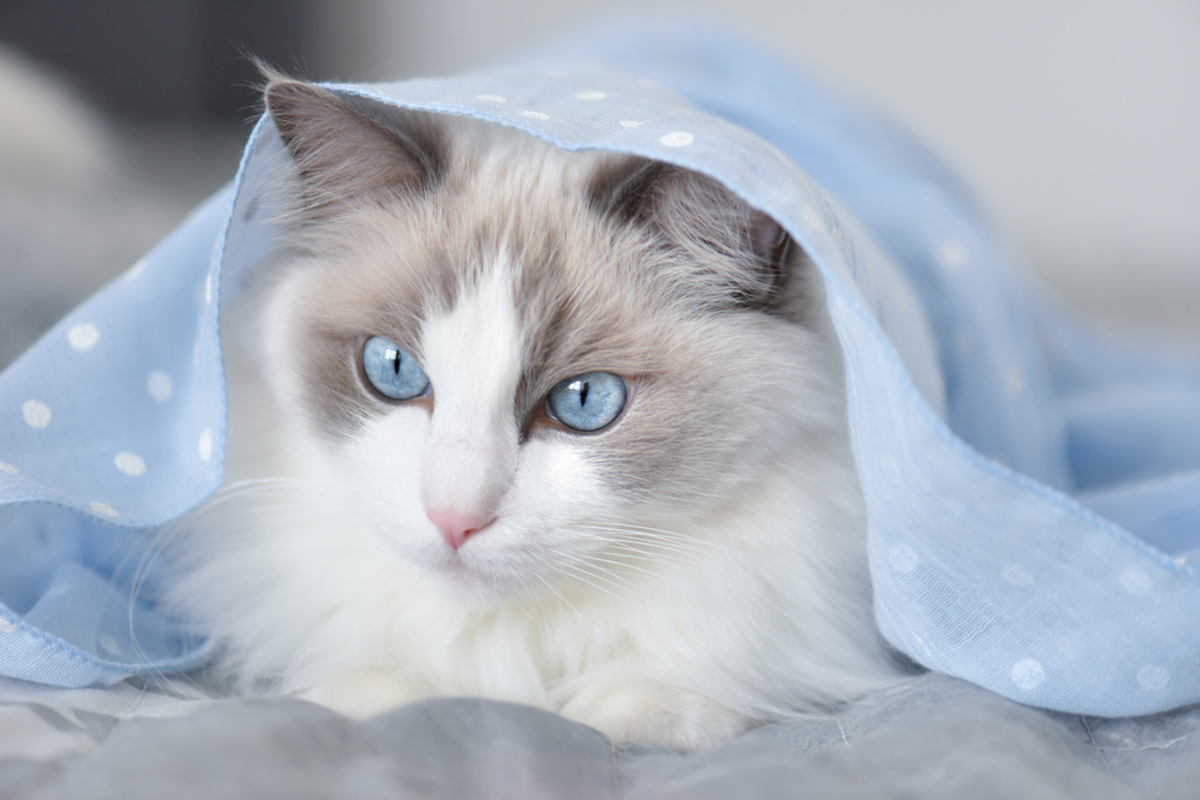 28. Sierra
29. Cerelia – having to do with spring
30. Amandine – one who is loved
31. Kerensa – love
32. Elettra – bright
33. Pomeline
34. Lottie
35. Dakota
36. Gwendolyn
37. Annalise
38. Madelynn
39. Arielle
40. Sabrina
41. Veronica
42. Camilla
43. Carmen
44. Adrianna
45. Anabelle
46. Eve
47. Elsa
48. Tiffany
49. Lilian
50. Priscilla
51. Cassandra
52. Virginia
53. Colette
54. Matilda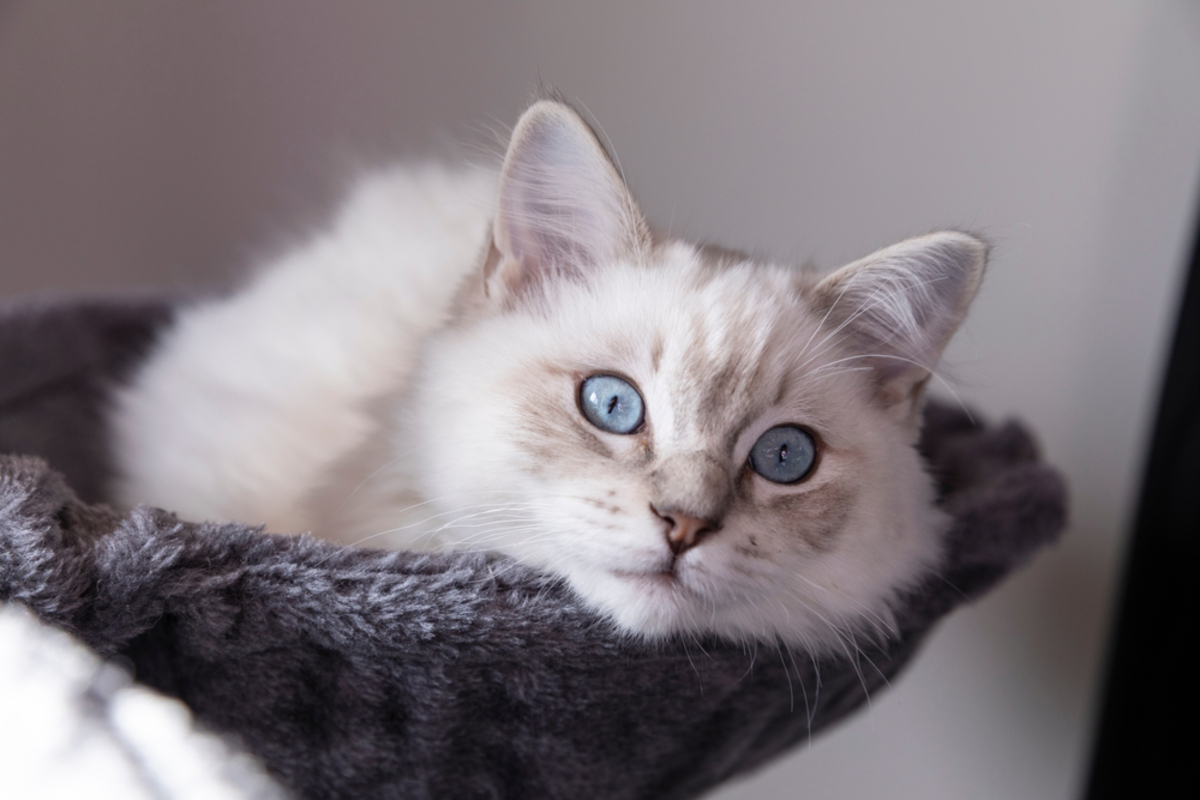 55. Cynthia
56. Johanna
57. Mochi
58. Cecelia
59. Beatrice
60. Mae
61. Margot
62. Maisie
63. Tatiana
64. Zelda
65. Teresa
66. Esme
67. Dorothy
68. Dora
69. Lea
70. Christine
71. Alannah
72. Julianne
73. Judith
74. Faye
75. Billie
76. Cordelia
77. Ophelia
78. Mona
For your sweet purrince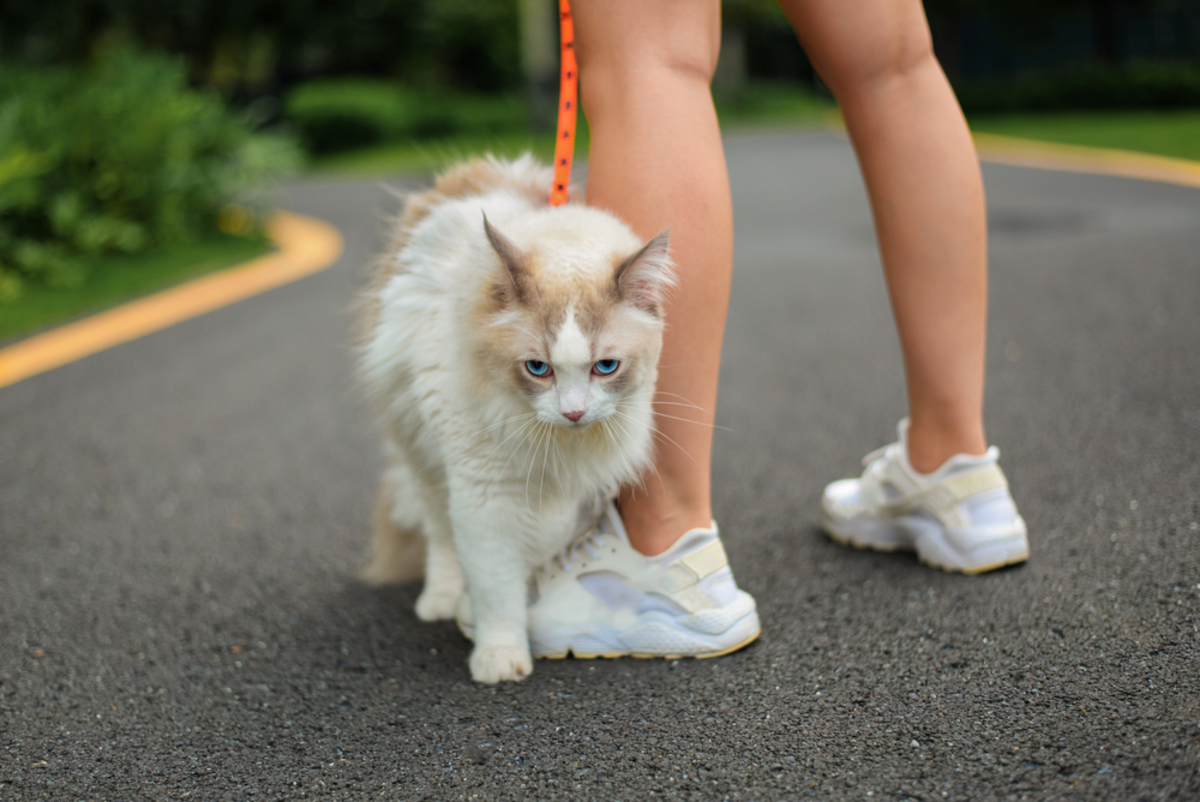 1. Samy
2. Kenzo – healthy
3. Kevin
4. Ellis
5. Beau – good man
6. Harvey – one who is brave in battle
7. Alfred – wise or intelligent
8. Timmy
9. Archibald
10. Drew
11. Anders
12. Ace
13. Aldo
14. Abe – noble
15. Achilles
16. Barney – one who encourages
17. Anthony – one who is worthy of praise
18. Dewey – beloved
19. Duke
20. Dylan
21. Felix
22. Gray
23. Finley – hero
24. Greer – one who is watchful
25. Kai
26. Adrian
27. Aspen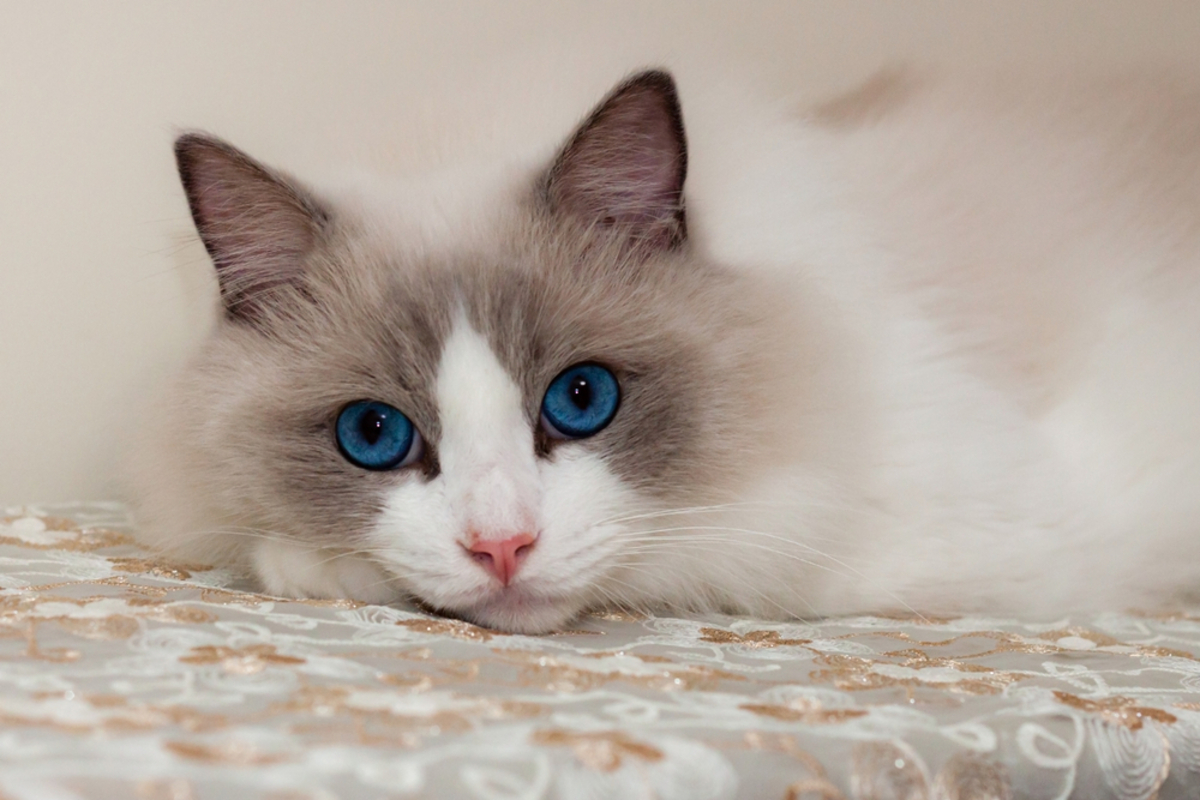 28. Brick
29. Bodhi – one who is awakened
30. Drake
31. Griffon
32. Zephyr – the west wind
33. Sullivan
34. Pierce
35. Quentin
36. Sterling
37. Darius
38. Kieran
39. Frederick
40. Cullen
41. Jacob
42. Raphael
43. Dorian
44. Nikolas
45. Mitch
46. Cannon
47. Quincy
48. William
49. Jackson
50. Wilson
51. Lucian
52. Jefferson
53. Valentino
54. Langston
55. Payton
56. Thaddeus
57. Rodney
58. Harper
59. Joshua
60. Anders
61. Fisher
62. Clyde
63. Castiel
64. Miller
65. Jerome
66. Hugh
67. Marley
68. Xavier
69. Rudy
70. Christopher
71. Zachary
72. Bucky
73. Camden
74. Alistair
75. Pierre
76. Ezra
77. Finn
78. Otis
79. Luca
80. Silas
Name ideas inspired by Ragdolls' fluff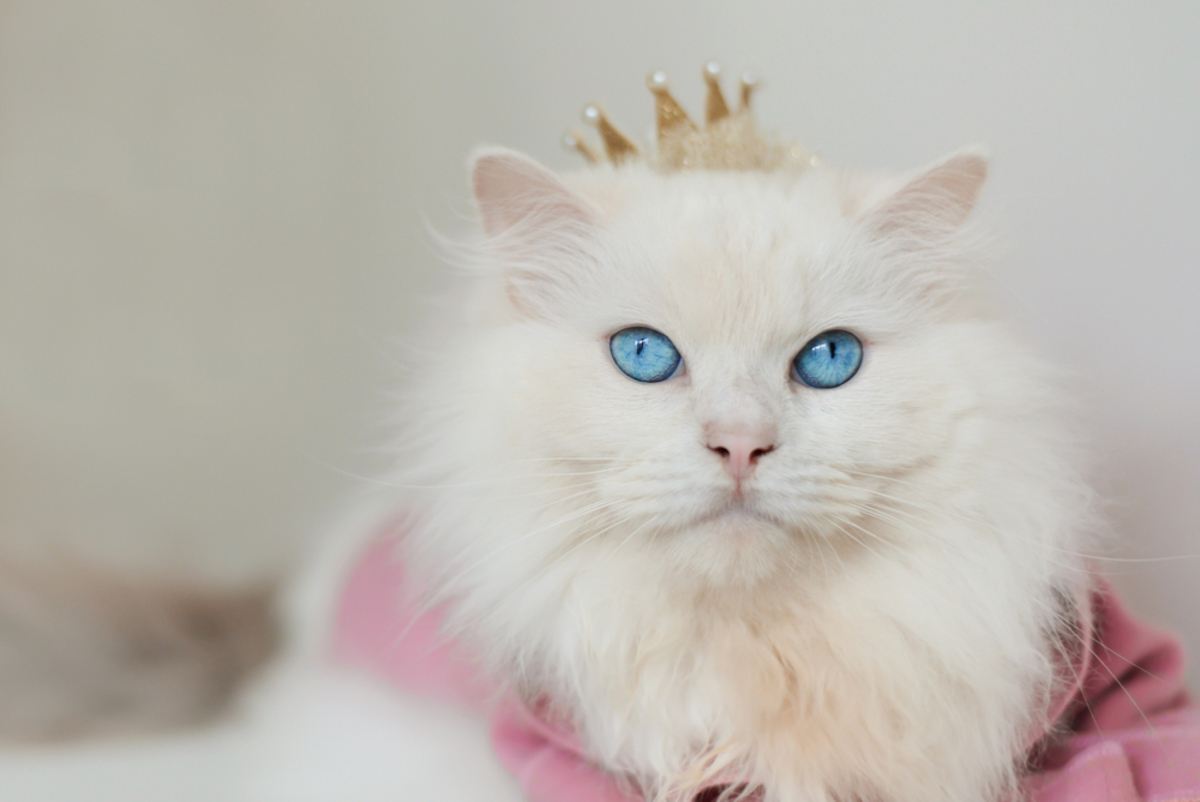 Ragdolls are famous for having silky-smooth fur which in the words of many resembles that of rabbits. It is believed that their fluff is one of their most desirable features (alongside their mesmerizing blue eyes).
So, it's only natural that you would like to pick an appropriate name for the kind of coat your furbaby has. Here are some Ragdoll cat names that you'll definitely adore and that will suit the fur your Raggy feline friend has.
1. For cream coat kings and queens
1. Pearl
2. Cotton Ball
3. Snowy
4. Snow White (aka. Disney princess)
5. Snowfall
6. Ivory
7. Crème
8. Frosting
9. Cream Puff
10. Blondie
11. Moonbeam
12. Seashell
13. Alabaster
14. Cloudy
15. Ashy
16. Ash
17. Ashton
18. Powder
19. Candide – originating from the French word for 'white
20. Sandy
21. Ailbhe – derived from the old Irish word albho, meaning white
22. Albus – originated from Latin, meaning white
23. Bianca
24. Epiphany
25. Candace
26. Jasmine – petite, white and fragrant flower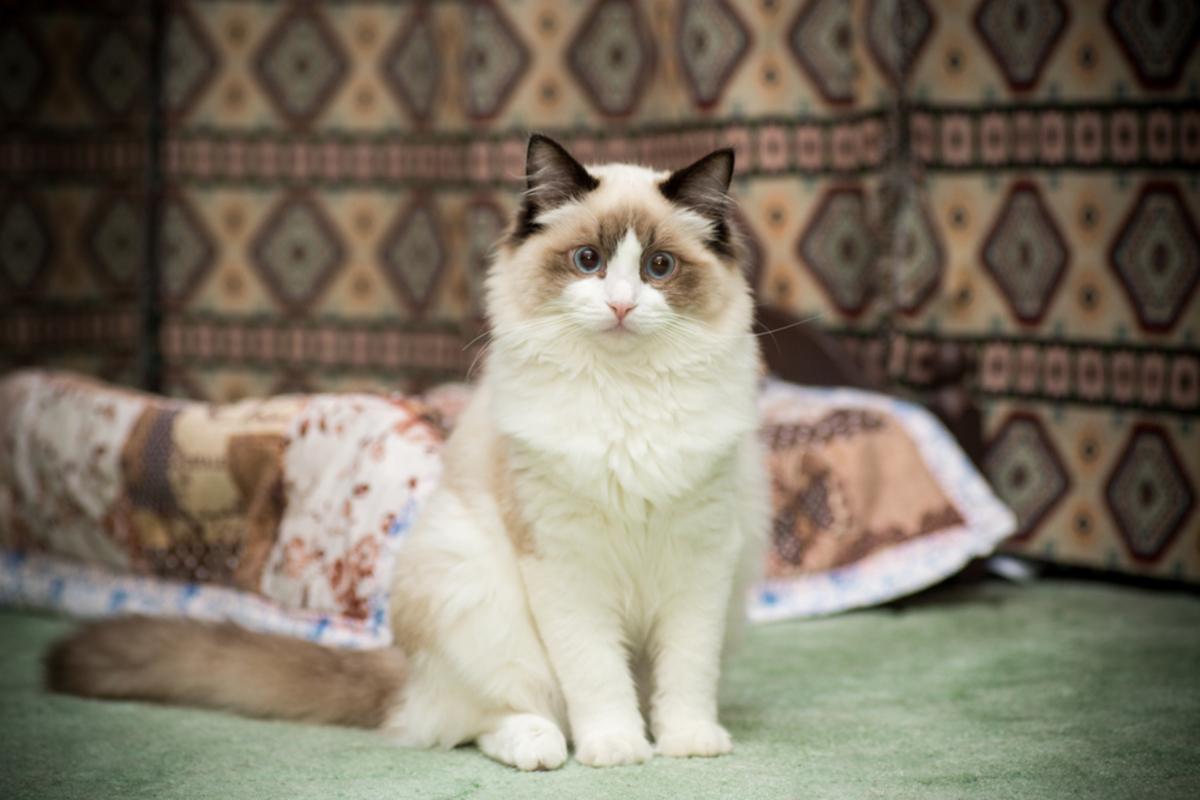 27. Wintry
28. Milky
29. Starlight
30. Marya – an uncommon name of Arabic origin. It means purity or bright whiteness
2. For chocolate-colored coats
1. Coco
2. Carmello
3. Kit Cat (like the Kit Kat chocolate bar, but better)
4. Hershey
5. Rocky
6. Reese
7. Rolos
8. Marshall
9. Bailey
10. Twix
11. Godiva – the range of Belgian chocolates by the Turkish chocolate maker, Godiva Chocolatier
12. Bounty
13. Mars
14. Duncan
15. Fudge
16. Bueno
17. Lotte
18. Milo
19. Willy Wonka
20. Praline
3. A little something for lilac fluffballs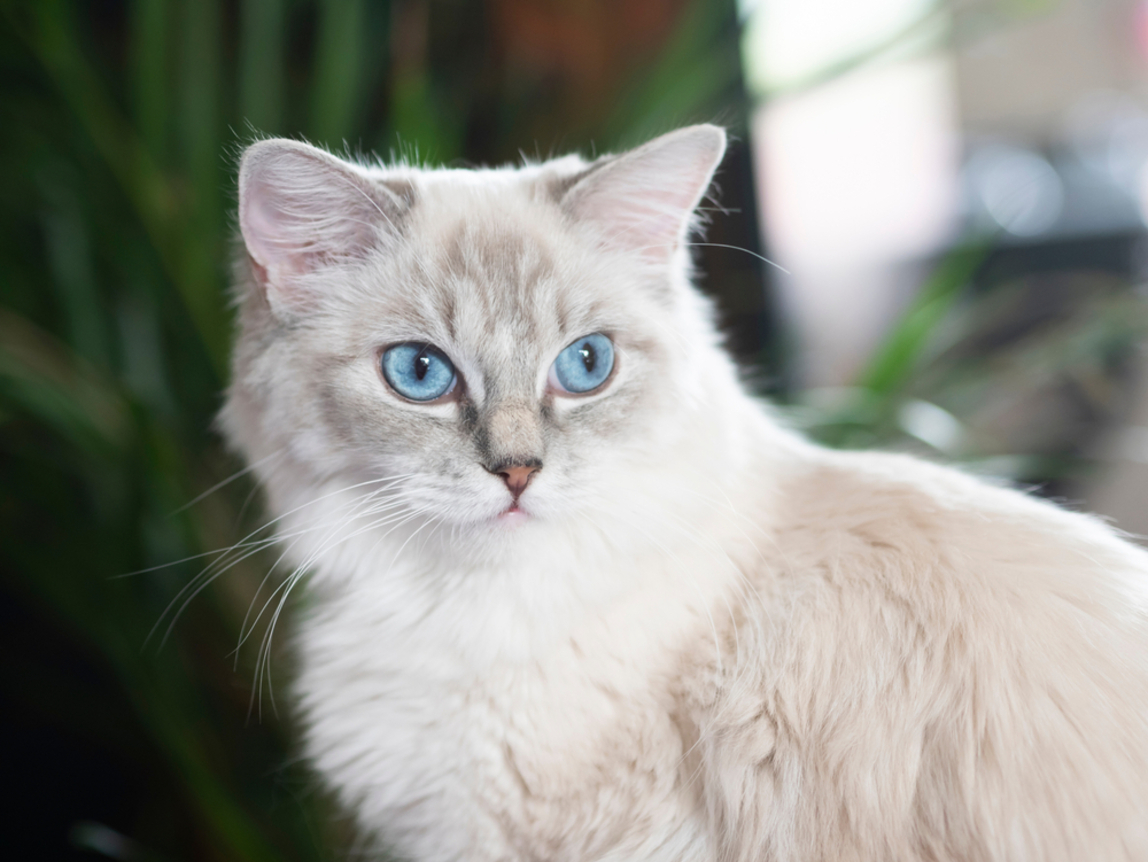 1. Violet
2. Orchid
3. Periwinkle
4. Plum
5. Mulberry
6. Amaranthine
7. Amethyst
8. Hibiscus
9. Thistle
10. Mauve
11. Bora – this Korean-origin name means purple
12. Fuchsia
13. Indigo
14. Hyacinth
15. Viorel
4. For sealed colored coats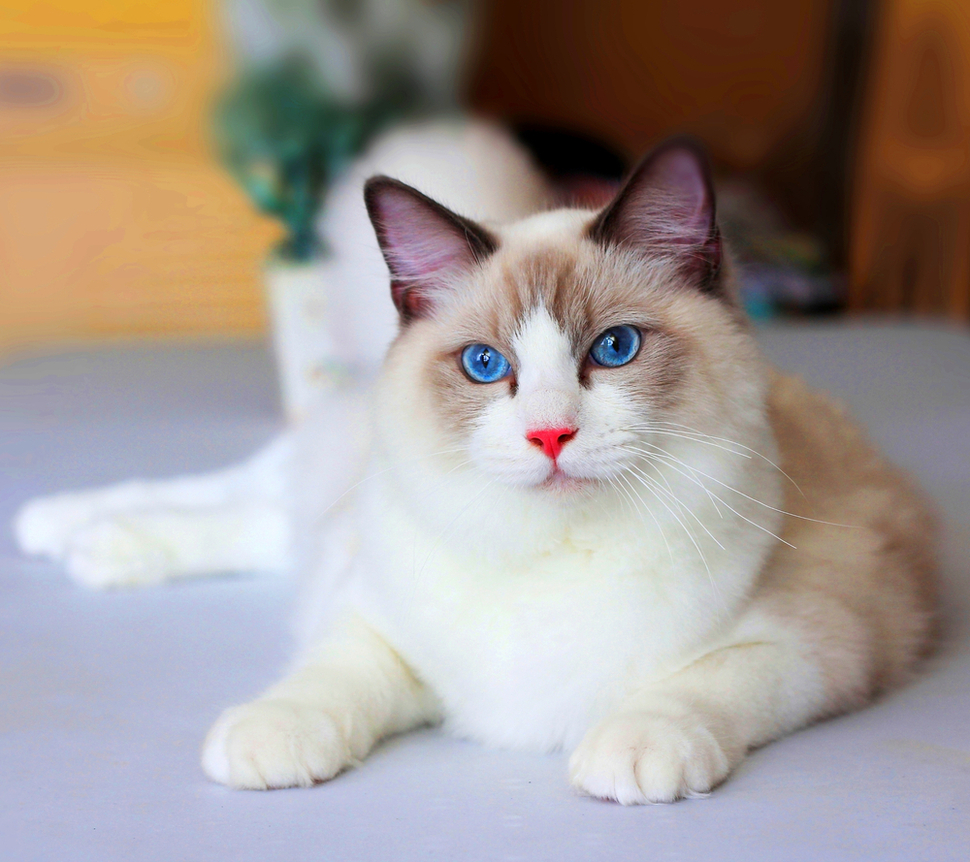 1. Mink
2. Abalone
3. Pewter
4. Charcoal
5. Domino
6. Visor
7. Charcoal
8. Pebble
9. Flint
10. Slate
11. Fog
12. Burney
13. Burny
14. Pho
15. Mia (Pho and Mia were the two first imported Siamese cats to the west)
5. And last but not least, for flame-colored coats
1. Velvety
2. Lacey
3. Phoenix
4. Mahagonny
5. Scarlet
6. Merlot
7. Garnet
8. Sangria
9. Currant
10. Ruby
11. Vermilion
12. Carmen
13. Tawny
14. Amber
15. Marmalade
Ragdoll cat names inspired by gentle fictional characters
If you're anything like me, then you probably love to spend time watching your favorite TV shows and movies or reading books. And I'm sure you've caught yourself inventing fake scenarios in your head where you and the character you like are very close.
Oh, come on! Admit it! This is a safe, judgmental-free zone. I know I've always imagined getting married to Mr. Darcy from Pride and Prejudice. Anytime I would either read the book or watch the movie, I would hear imaginary wedding bells.
And you can bet my next cat will be named after him!
If you also have a favorite character, especially one who's super gentle and affectionate, you can name your kitty after him. And if not, here's a list of some extremely wonderful fictional characters who won the hearts of many. These would make pawesome Ragdoll cat names!
1. Poe Dameron (Star Wars: The Force Awakens)
2. Peter Quill (Guardians of the Galaxy)
3. Bruce Banner (The Avengers)
4. Agent Peggy Carter (Captain America: The First Avenger)
5. Bram (Love, Simon)
6. Astrid Leong (Crazy Rich Asians)
7. Baby (Baby Driver)
8. Alice Cullen (Twilight)
9. Edward Cullen (Twilight)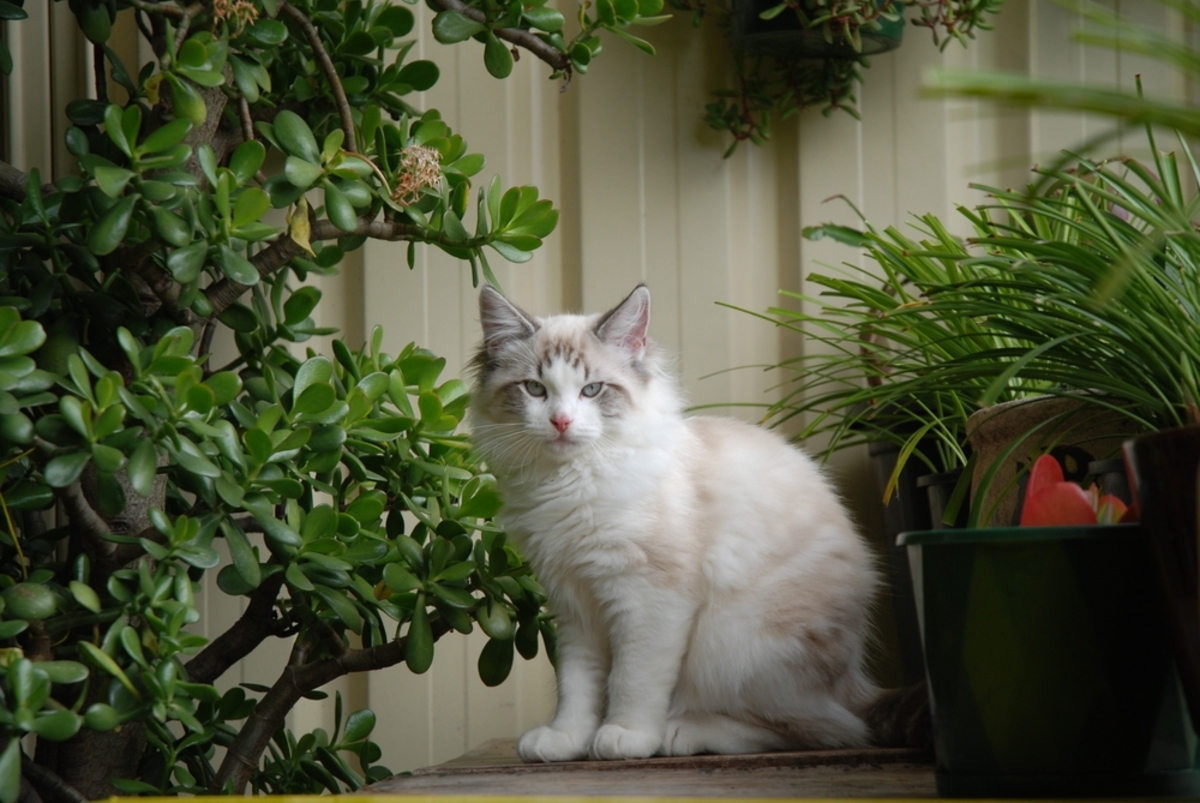 10. Hagrid (Harry Potter and the Sorcerer's Stone)
11. Harry Potter (Harry Potter and the Sorcerer's Stone)
12. Luna Lovegood (Harry Potter and the Order of the Phoenix)
13. Newt Scamander (Fantastic Beasts and Where to Find Them)
14. Bilbo Baggins (The Hobbit)
15. Frodo Baggins (The Lord of the Rings)
16. Gandalf (The Lord of the Rings)
17. Samwise Gamgee (The Lord of the Rings)
18. Legolas (The Lord of the Rings)
19. Belle (Beauty and the Beast)
20. Todd (Dead Poets Society)
21. Katniss (The Hunger Games)
22. Prim (The Hunger Games)
23. Peta (The Hunger Games)
24. Hannah Grose (The Haunting of Bly Manor)
Names to fit Ragdolls' personality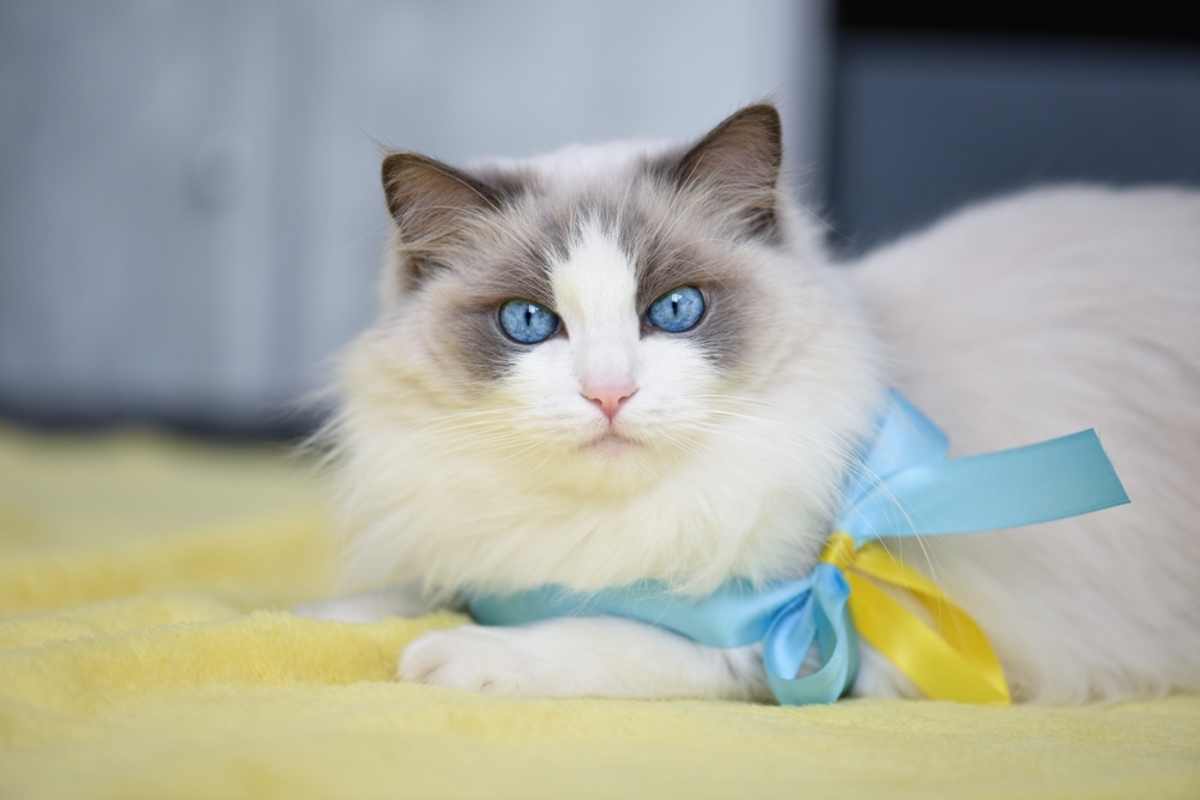 We've said countless times how calm and affectionate Ragdoll cats are. Their personality is one of the reasons why cat lovers all around the world decide to adopt them. Therefore, a cat with a personality as sweet as theirs must have a name to match.
Below is a list of cute Ragdoll cat names for our favorite furry gentle kings and queens. I've selected names from various cultures, so you could have another way to celebrate your heritage.
Something for girls
1. Eztia (Basque): a word for honey which generally means sweet and gentle
2. Aurear (English): gentle music
3. Caron (Welsh): kindhearted or gentle
4. Damara (Greek): meaning gentle
5. Mehri (Persian): sunny, lovable
6. Anana (African): soft, and gentle
7. Ebele (Igbo): mercy and kindness
8. Hiroko (Japanese): tolerant
9. Yuko (Japanese): excellence and gentleness
10. Nariko (Japanese): means both gentle child and thunder
11. Wan (Chinese): graceful and elegant, but also fine silk
12. Shu (Chinese): gentle, fair
13. Miyeon (Korean): kindhearted
14. Hella (Finnish): gentle or tender
15. Sanjana (Hindu): soft or gentle
16. Lateefa (Arabic): kind, pleasant, and friendly
17. Nasima (Arabic): gentle breeze
18. Anisa (Idnonesian): friendly or good-natured
19. Dalia (Swahili): tender, gentle
Something for boys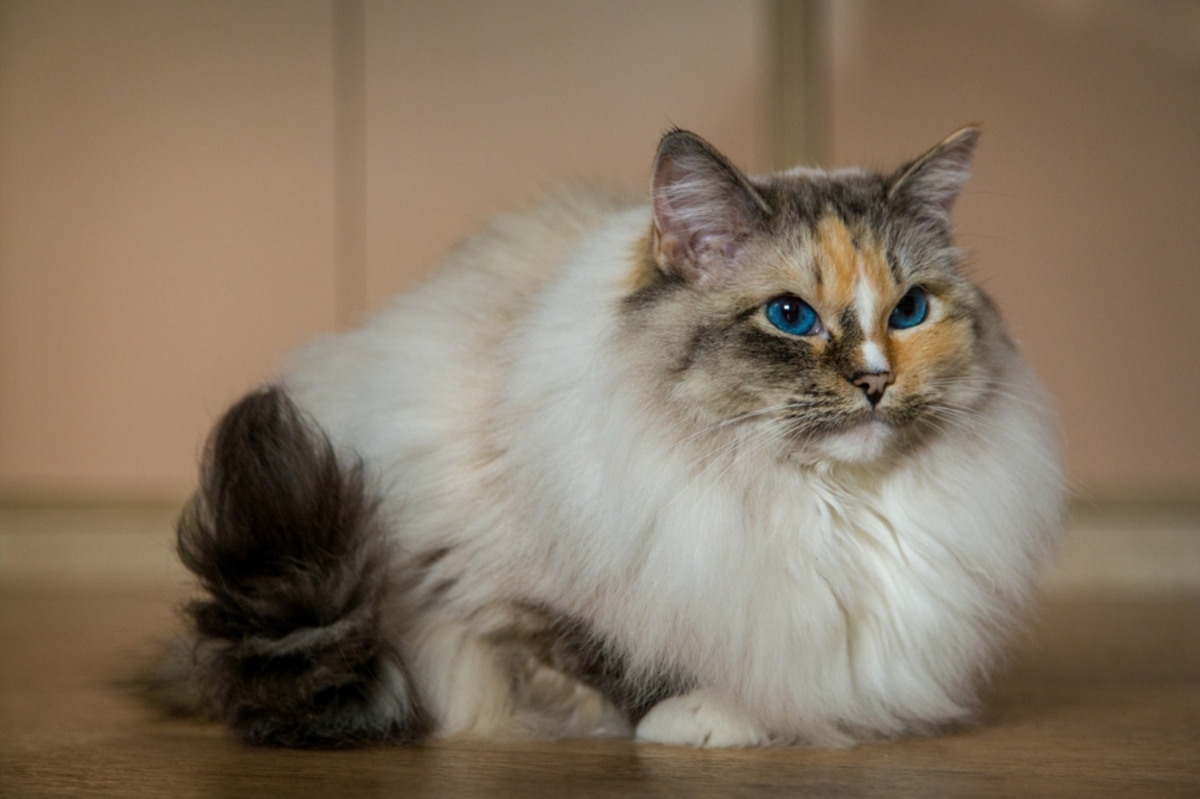 1. Abab (Arabic): youthful gentleness
2. Lutfi (Arabic): kind
3. Atubah (Arabic): soft, gentle, and delicate
4. Halim (Arabic): humane, generous, patient, and mild
5. Kelemen (Hungarian): gentle
6. Adiv (Hebrew): gentle, pleasant, and delicate
7. Blandon (Latin): gentle
8. Kapono (Hawaiian): the good, moral one
9. Stilman (English): calm, quiet
10. Mungo (Welsh): from the word mwyn, meaning gentle and kind
11. Gareth (Welsh): gentleness
12. Cliamon (Scottish): A name meaning gentle
13. Kevin (Celtic): gentle; also Keyvn, or Kevan
14. Damone (Greek): This name comes from the verb "to tame" but also means gentle
15. Ninad (Hindu): the sound of water or the gentle humming of water
16. Evander (Greek): a good man
17. Damario (Greek): gentle
18. Yasashiku (Japanese): polite
19. Hien (Vietnamese): good-natured, mild, gentle
20. Ji-Min (Korean): wisdom, ambition, gentle
Food-inspired Ragdoll cat names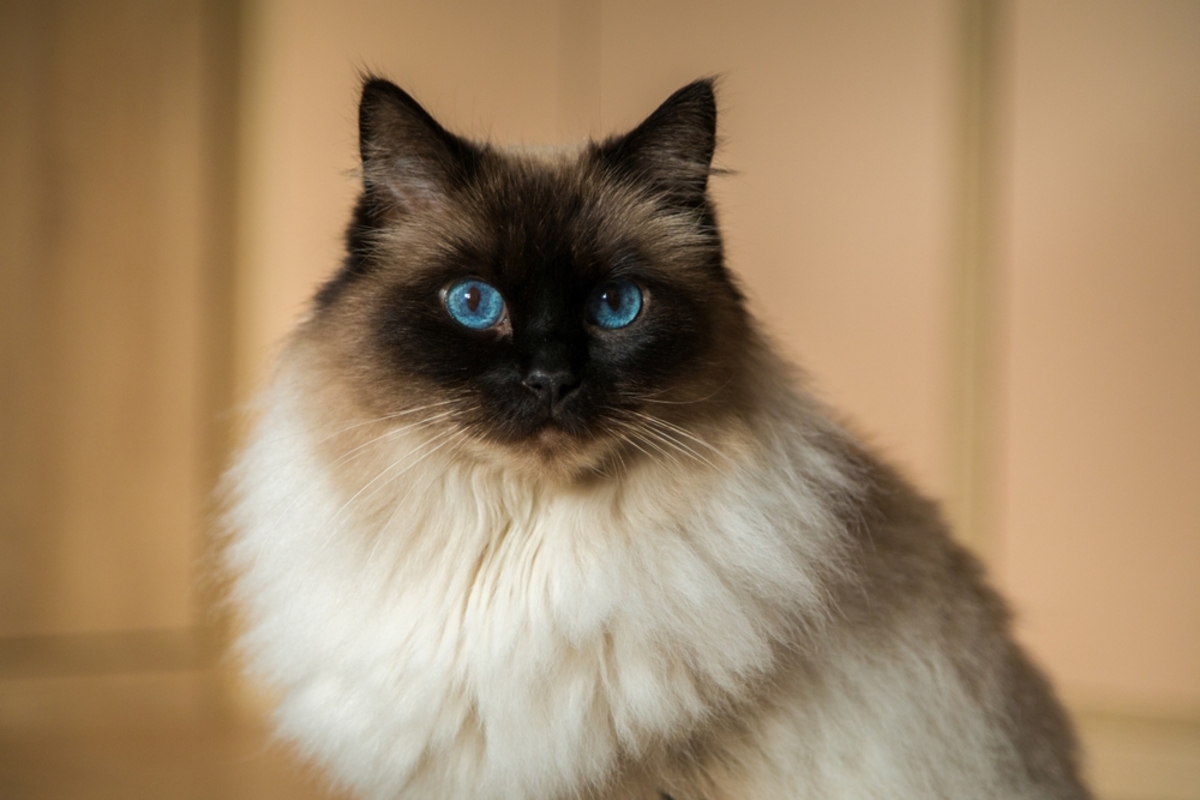 Does your Tinder bio say that you're, apart from being a proud cat parent, also a foodie? If yes, then you can be certain that your future Raggy will also be one. That's in every cat's nature!
Everybody knows how much cats love food. They would be unapologetically chunky if only it wasn't so detrimental to their health. And if they didn't have us in their lives to ration their food portions, as well.
So, if you wish to name your little gourmand after a delicious food item, then you have my full support! Here are some food-inspired Ragdoll cat names you can choose from.
1. Cookie
2. Biscuits
3. Cupcake
4. Candy
5. Muffin
6. Fudge
7. Sugar
8. Pudding
9. Jelly
10. Jellybean
11. Tart
12. Donut
13. Mousse
14. Popsicle
15. Slushie
16. Gelato
17. Sorbet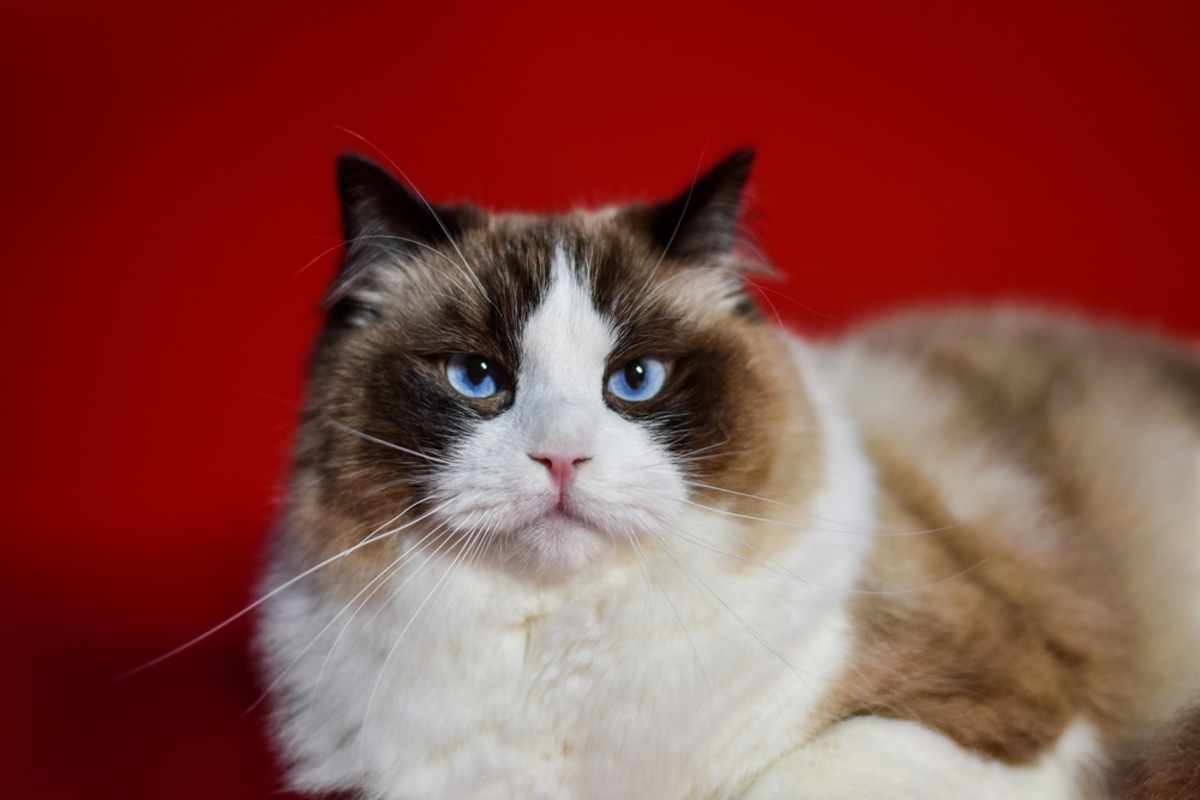 18. Sundae
19. Meringue
20. Cherry
21. Bagel
22. Peaches
23. Coconut
24. Ginger
25. Ricotta
26. Honey
27. Almond
28. Butter
29. Butterscotch
30. Banoffee
31. Popcorn
32. Rosemary
33. Walnut
34. Hazelnut
35. Crumble
36. Cinnamon
37. Glaze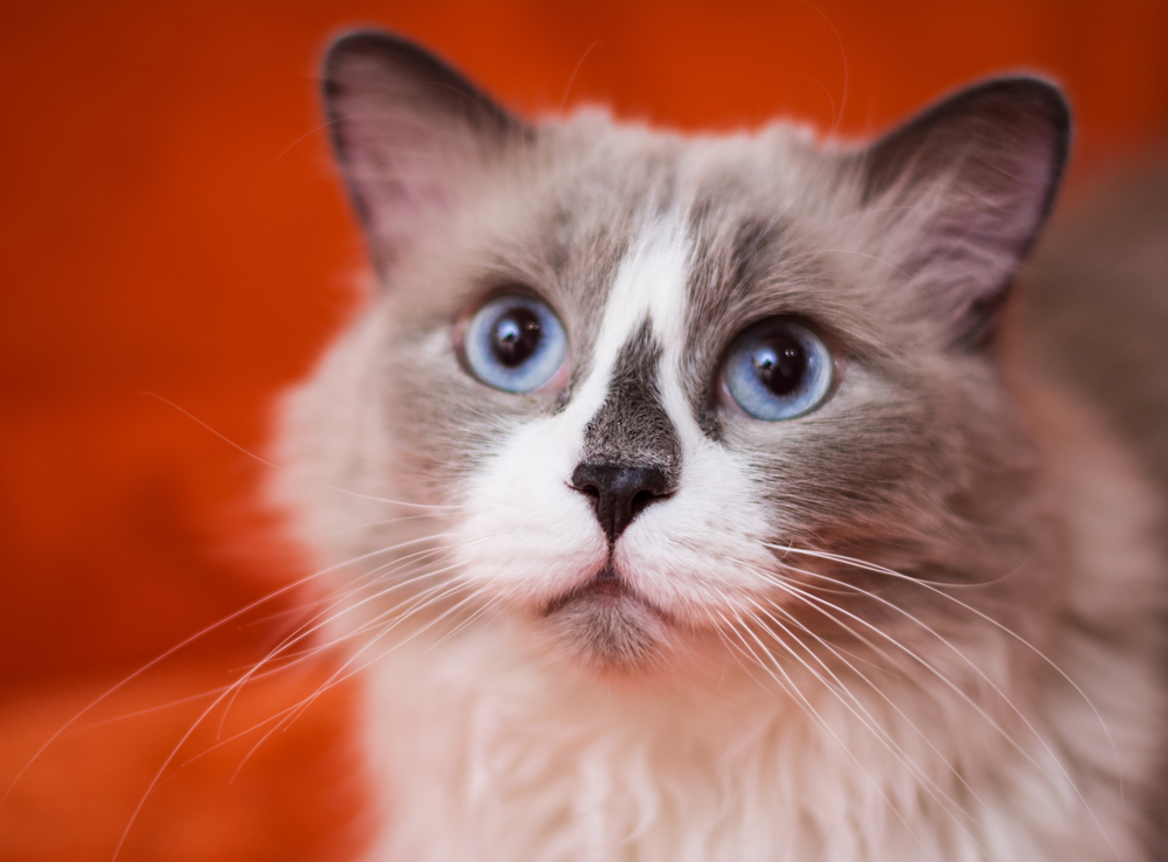 38. Toast
39. Toasty
40. Cashew
41. Tofu
42. Pickle
43. Marshmallow
44. Waffles
Final thoughts
I hope your troubles have come to an end and that you have found the name you've been looking for all this time. As we said, naming your future kitty can be hard and stressful, but at the end of the day it's also super fun!
I've tried my best to compile a selection of the best Ragdoll cat names that would work for both their appearance and their unique character. But, that would also speak to your heart.
If, however, for whatever reason, you haven't managed to find a name you liked, fear not! I have another article for you!
If you feel like your Raggy would be a real loafer, there are some pretty good names worthy of a true couch potato. Do check this one out!