It's incredible what a little bit of love can do. It can improve mood, calm down anxiety, mend a broken heart, and even save a life! You don't believe us? Well, the stray kitty who was brought back to life with a few loving belly rubs will prove you wrong.
One day, when Zaak and Gloraeanna were coming back home from their bike ride, they noticed a small kitten laying in the middle of the road. They immediately approached her and watched her with tears in her eyes, thinking she was about to die in pain in front of them.
Zaak started petting the poor fluff, trying to give her comfort and let her know that she wasn't alone. As he started caressing the kitten, they noticed that things have started to change…
When she felt a human touch, the poor fluff started to perk up, and they even noticed her purr and meow at them. It was as if she was thanking them for being by her side, and asking them to help her. They couldn't let her go that easily.
Once they noticed she was getting better as time went on, they decided to bring her home and give her the care she desperately needed. They couldn't believe the difference a little bit of caring contact has made.
They named the little fluff Mira and spent most of their time trying to get her back on her feet. Over time, baby Mira learned to drink from a bottle, which helped her new parents nurse her back to health. It didn't take long before they realized that their little buddy will be able to fully recover.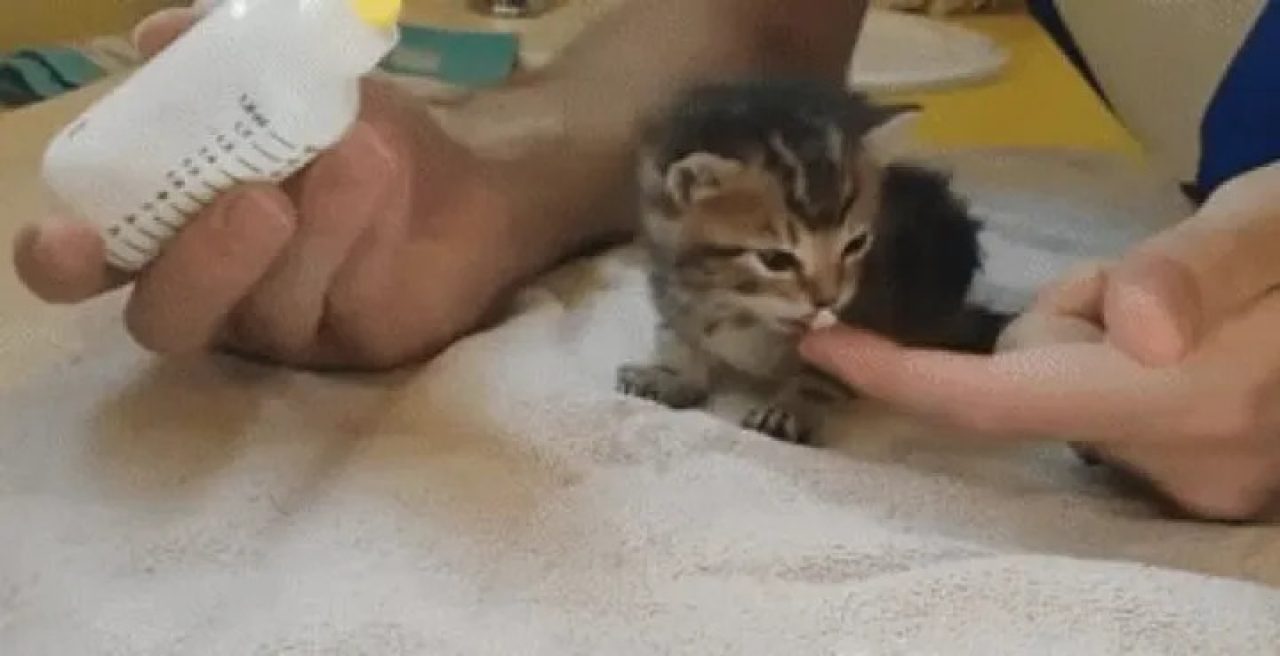 (Credit: @gloraeanna)
They didn't want her to feel lonely on her journey to recovery, so they gave her a plush toy she could cuddle and that would keep her company when her parents weren't around. Day after day, Mira was becoming stronger and stronger.
Zaak and Gloraeanna watched their little soldier with pride as she fought for her life. Her recovery was incredible. In no time, Mira was acting as any normal kitten would. Her new home was her playground, and she finally got to explore the house she recovered in.
To make this story even more heartwarming, Mira now has a feline friend called Izuko! When she was strong enough to play, Izuko was there to show her all the beauty her new house has to offer.
They are now best friends, and they love spending time cuddling, playing around, and napping in all their favorite spots. Although she was found in the middle of the road with little chance of survival, Mira now has a beautiful life to look forward to, and a family that loves her dearly.
She had no food and no family, and she was terribly wounded, yet a simple act of empathy and kindness brought Mira back to life. It shows just how little it takes to change someone's life, and how important it is not to give up, even when it seems like there is no hope.
Zaak and Gloraeanna changed Mira's life forever, and she changed theirs. All it took was 10 minutes by her side, a few pets on her belly, and a miracle happened. People often say that love is all we need, but not a lot of them believe it. Mira would love to change that.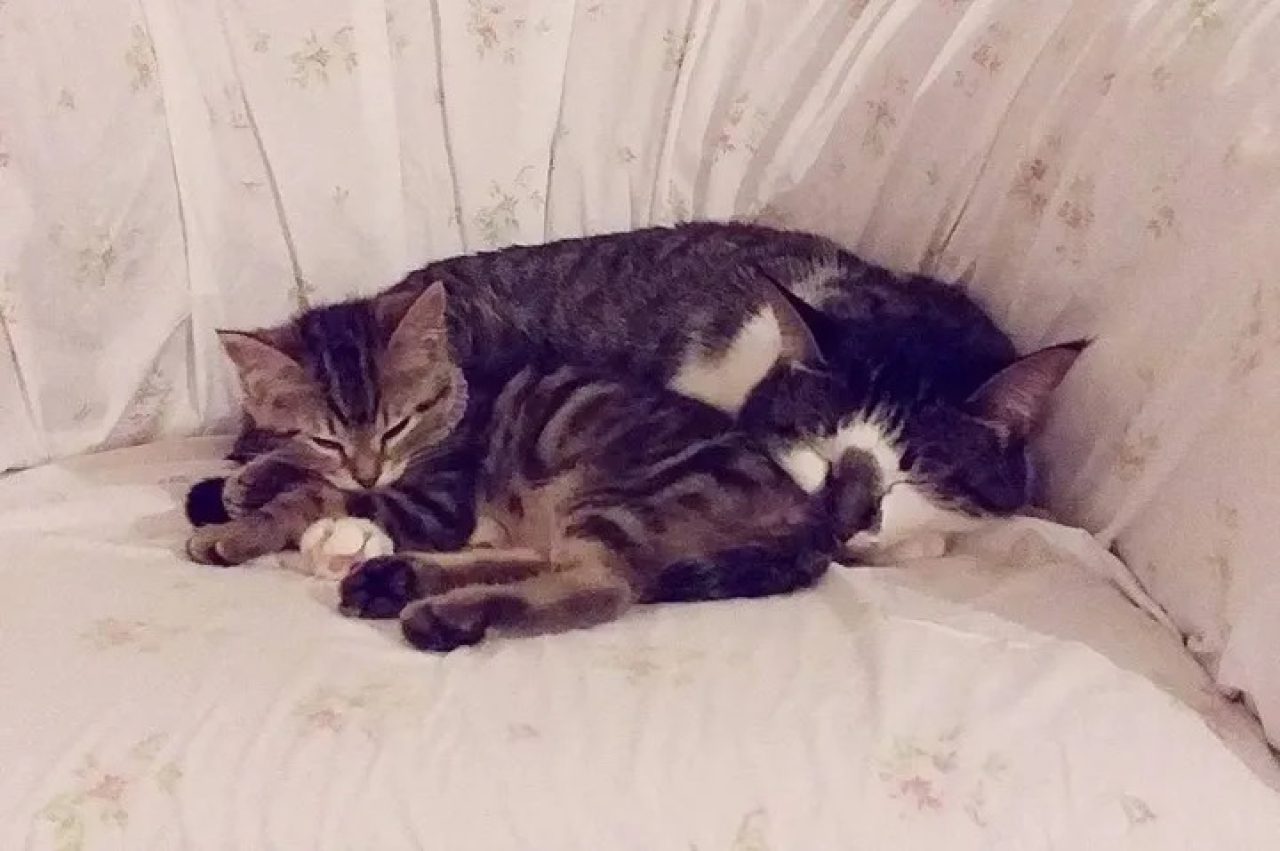 (Credit: Instagram/@gloraeanna)
She wants us to believe that a little bit of love and care can go a long way and, in her case, it can save a life, too. Always choose love, no matter how insignificant it may seem at first. You never know when there's a miracle waiting around the corner.
Sometimes, a simple touch of a hand or a nice word is all it takes to give someone the strength to fight for their lives and not give up. When she was laying on the road all by herself, Mira had no idea that there are two humans that are about to change her life for good, and give her a place she'll live in forever.
Zaak and Gloraeanna were her guardian angels, and you never know whose angel you'll be. So never think twice before lending a helping hand to an animal in need. It might change both of your lives forever.
Read more: This Little Kitten Was Found All Alone And Is In Need Of Help