"My precious purrincess needs a name that fits her purrfectly!" you mutter under your breath, fighting the urge to smother her in cuddles and snuggles. Picking out a flawless name for the loveliest addition to the family can be quite a daunting task. "How about Arabic cat names?" a thought escapes your mouth.
That's not a bad thought, though! What's more creative than an Arabic name with a meaning that describes your fluff better than any word in the English language? And, with everything else that's been bugging you, you might as well put the same amount of work into coming up with a fitting name, right?
But there are a bunch of things to consider before you head off and announce to the world that your fluff's name is Mrs. McFluffer! And, there's hardly anything worse than ruining your cat's chances of ruling the neighborhood by bestowing her with the most generic cat name – Oliver, Leo, or Bella. "Argh, ewww!"
And, what are these things that you need to consider, you might be asking? Well, for starters: What kind of purrsonality does your fluffy friend have? What does she look like (not that you should ever name her Amber, Butterscotch, or Ginger)? Essentially, what makes her… her?
Now, we realize that these things might not be as easy as they seem. How can someone even think of a name that's not generic with the number of names circling around!?
Fortunately, that's why we've got your back with our Arabic cat name suggestions. We've gathered a bunch of names with thought-provoking meanings that'll ensure an endless cycle of explanations every time someone utters "But, what does that mean!?"
Ready to dive into our guide to choosing the perfect name for your fluff? Let's go!
How to choose the purrfect name?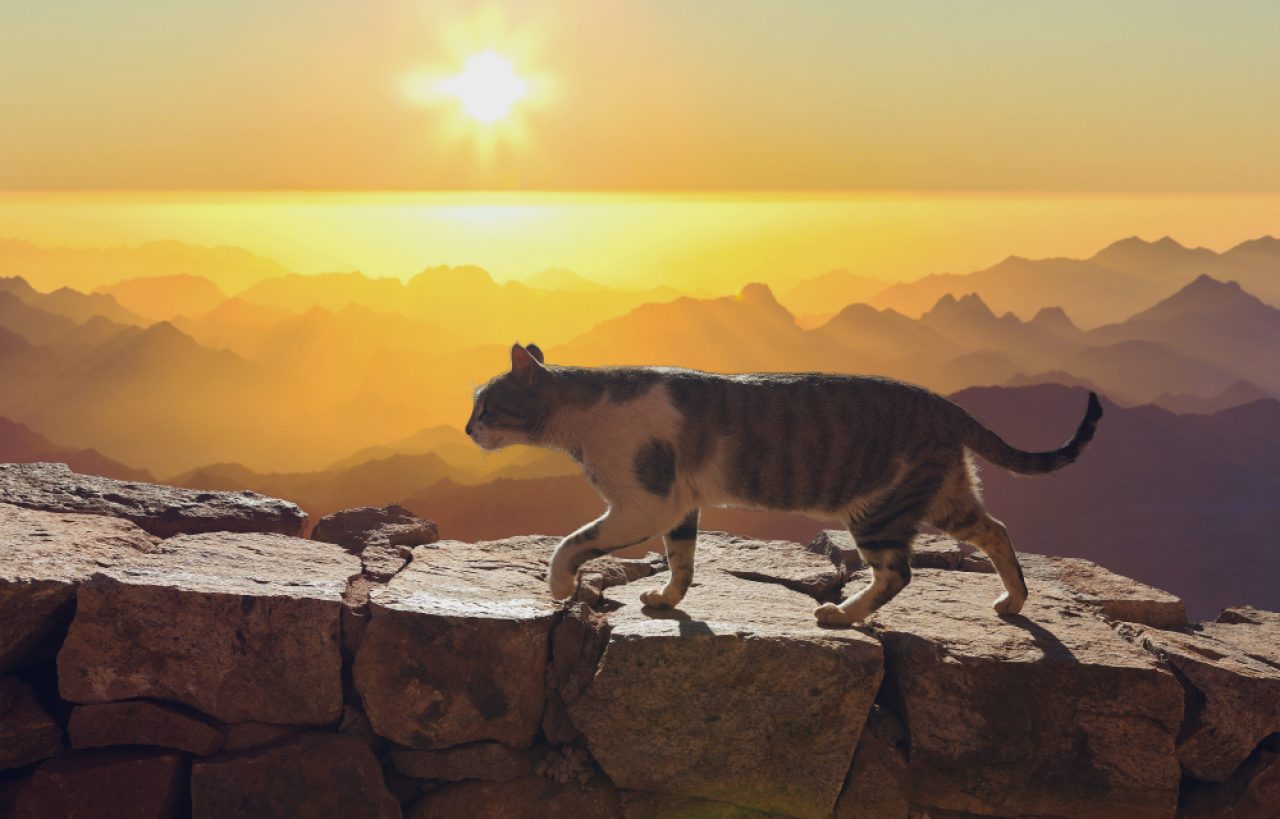 Oh, Arabic cat names have the most bewildering meanings! Now, you could take the easy way out in the situation and pick a name you like rather than a name that fits your little fluff to a T, but where's the fun in about that!? And, where's the je ne sais quoi in that!?
Now, with that freakout out of the way, we can move on to the whole "figuring out how to choose the purrfect name" part of the article, right?
First things first, here's what you shouldn't do when choosing a name for your four-legged friend: rush things and complicate things. Trust me, you're better off taking your sweet time thinking of a name that makes sense and doesn't take two to three business days to say out loud.
Don't get too funny, racially offensive, culturally offensive, or misogynistic… You get the point, right?
You don't want to spend the following 10 to 15 (hopefully even more) years repeating a name you're embarrassed to utter. Not to mention that your joint Instagram account would never go viral with a name like that!
With that said, here are some things you should do when choosing a name for your fluffy friend. Consider your fluff's personality and appearance – these are the two things most humans notice when hanging out with a cat (given that you want to name your cat something related to her personality or appearance).
On the other hand, consider something that brings you happiness. Whether that's your celebrity crush, your guilty pleasure Netflix binge, or even the food that you could eat for the rest of your life. Why not name your cat Meredith Grey because you're a fan of Gray's Anatomy? (Taylor Swift did!)
What are the most "ameowzing" Arabic cat names for your fluffy friend?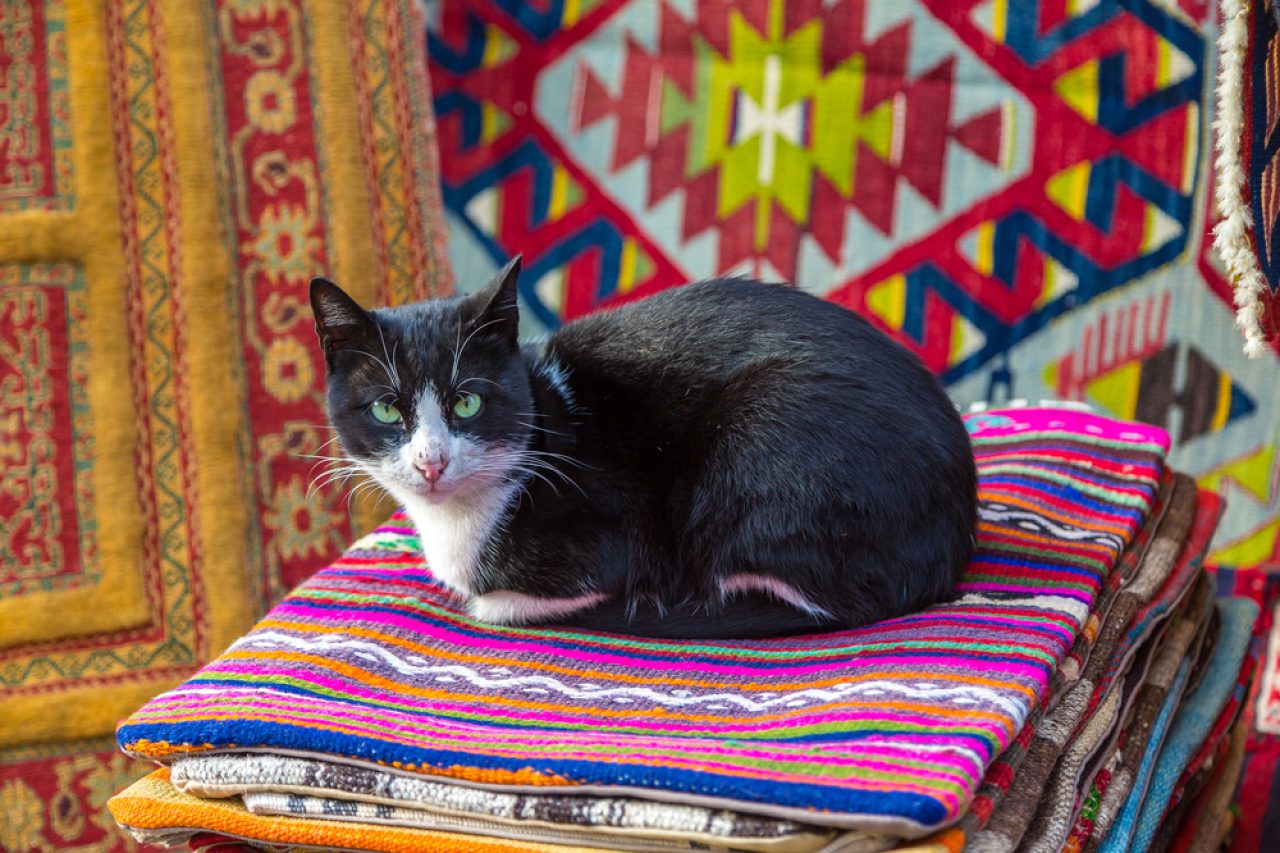 And, when you're looking for something a little more subtle than naming your cat after your favorite beverage, you can always consider Arabic cat names. Think about it – you can choose the baddest out of all badass names and nobody would even bat an eye.
"But where does one find an Arabic name for a precious purrincess?" We thought you'd never ask! We've gathered a bunch of names (and their meanings) to help you pick out the purrfect name for your favorite, fluffy friend. Dare we say, you might even be a single deep dive away from a viral kitty name!
Female Arabic names for your fluffy friend
1. Aaliyah – towering; high one; ascended one
2. Aisha – successful (fitting for a successful butterfly hunter)
3. Aamal – aspirational; aspiring one
4. Annise – friendly
5. Amira – princess (or should we say "purrincess?")
6. Amena – worthy of trust; loyal one
7. Aadab – hopeful; brings hope to the family
8. Aaila – beautiful
9. Aamna – peaceful
10. Aaraa – adoring; embellished
11. Baasima – one who smiles a lot; happy
12. Badriya – as beautiful as a full moon
13. Bahirat – delicate and sensitive
14. Bahria – one who resembles water
15. Barjabeen – star; bright star
16. Batrisyia – clever
17. Cairo – virtuous
18. Cailie – slim and light
19. Dafiya – worthy daughter (for pet parents who consider their pets their babies)
20. Dalal – kind
21. Daumaa – belongs to the sea/ocean
22. Dihyat – ruler of the world; commands the masses
23. Durdaana – worthy of pearls
24. Duaa – one that's worshipped
25. Elmerya – noble heart
26. Eman – believer
27. Esme – dark one; dark moon
28. Fahada – panther
29. Fahdah – leopard
30. Falala – born wealthy
31. Fatimah – captivating
32. Farha – cheerful
33. Haadya – well-behaved
34. Habeeba – sweetheart
35. Hafa – lover of the rain
More female Arabic cat names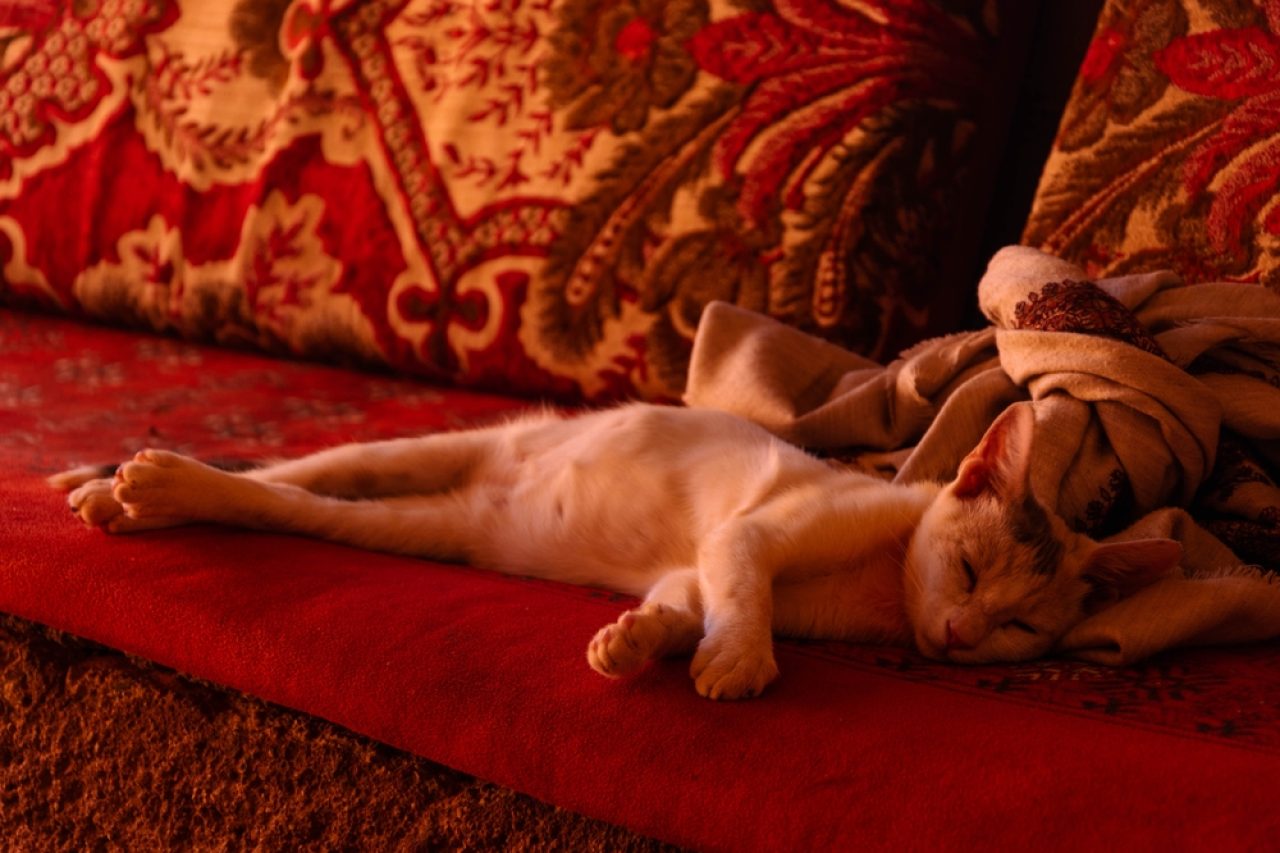 36. Hafeeza – guardian of the family
37. Haffafa – one who sparkles
38. Hamama – one who loves birds; pigeon; dove
39. Hania – warrior
40. Harissa – lioness
41. Ilhan – one who sounds like a melody
42. Irha – one who can calm you down
43. Inaya – concerned one
44. Kadifa – velvet
45. Kahlilia – great friend; friendship
46. Kaltun – chubby; chubby cheeks
47. Kashira – funny
48. Kayani – queen
49. Khaalida – immortal one; deathless one
50. Khaleesi – queen
51. Layla – dark like the night; nighttime
52. Lamese – soft to touch
53. Latifa – pleasant
54. Maryam – one who belongs to you
55. Maajida – carrier of power
56. Maeena – carer of others
57. Maisah – proud
58. Mau – cat
59. Nabra – uncommon; unlike others
60. Nadda – one who shares; noble
61. Nadiya – fragile; easily hurt
62. Naf – valuable
63. Nagla – big eyes
64. Najia – out of harm's way
65. Nawar – one who blossoms
66. Nayla – one who's good at everything
67. Nuhaa – talented
68. Raabia – fourth one (for the fourth kitten?)
69. Raaya – overwhelmed with thoughts
70. Rabbab – cloud
71. Rabwa – hill; highland; area with a lot of hills
72. Rahila – one who travels a lot
73. Zada – hunter/huntress
74. Zainab – fragrant, blossoming flower
75. Zahra – bright one
Male Arabic names for your fluffy friend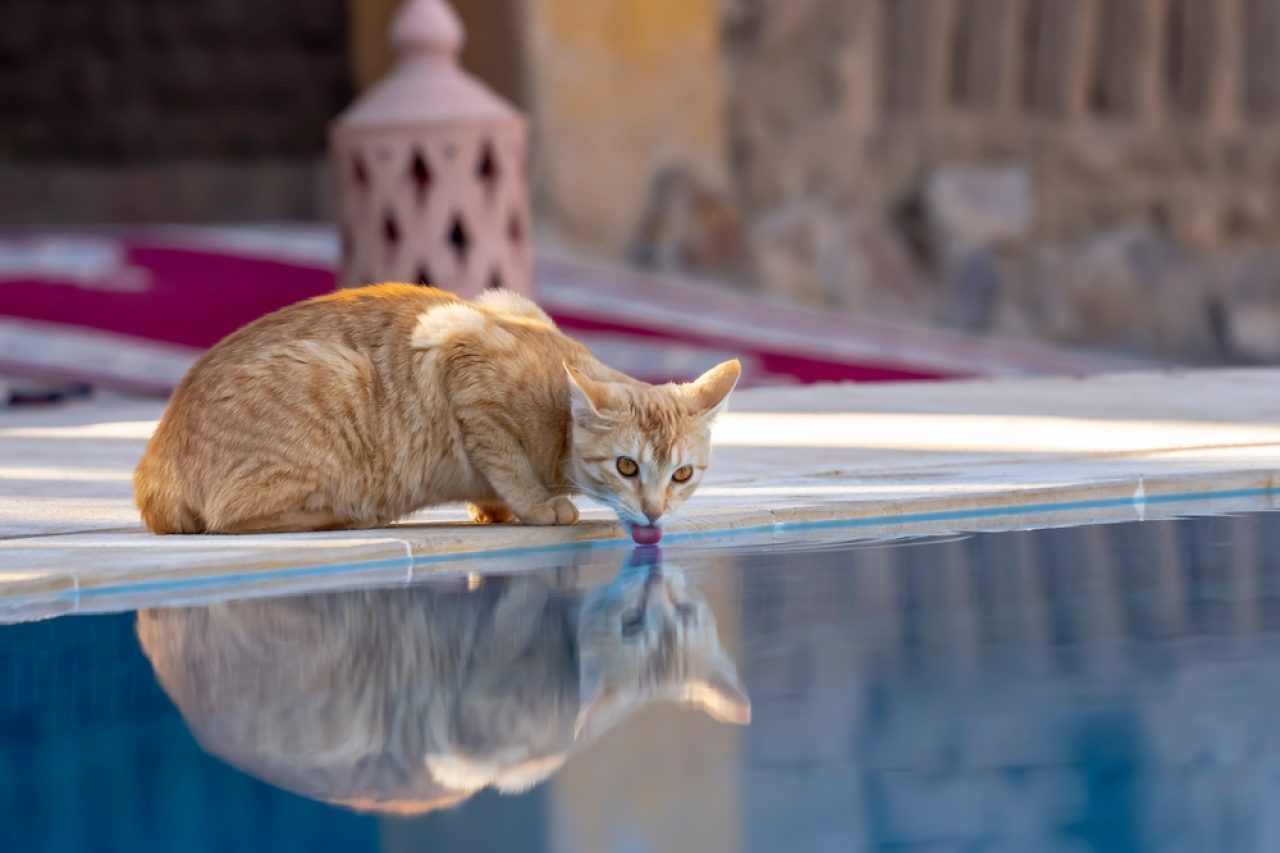 76. Ali – noble one
77. Amir – leader; prince
78. Aadil – righteous one
79. Aalam – the whole world (fitting for the one who means the world to you)
80. Aarif – knowledgable
81. Aati – generous
82. Aazz – strong
83. Abaas – lion
84. Badih – witty and creative
85. Bahur – brilliant
86. Bambad – early morning
87. Banna – architect; builder
88. Bari – skillful
89. Daim – beautiful
90. Dalair – brave
91. Dalil – mentor; guide
92. Darrim – narrator
93. Davood – beloved
94. Dib – eloquent
95. Dinar – sparkly gold coin
96. Duha – early morning
97. Edhem – dark; black; one with dark skin
98. Eessa – devoted
99. Emaan – victorious
100. Faarih – bringer of joy
101. Fahd – dangerous like a panther
102. Fannan – artistic
103. Gaith – pure like the rain
104. Ghali – honorable
105. Ghani – rich; prosperous
106. Gharra – one who shines
107. Ghayb – hidden
108. Ghilibba – victory
109. Ghitamm – ocean
110. Ghurar – star
111. Haafiz – keeper
112. Haanee – happy; one who makes others happy
113. Haaris – vigilant
114. Hab – friendship
115. Hada – noble spirit
116. Hamim – close friend; best friend
117. Hamzah – lion
118. Haq – truth, one who speaks the truth
119. Ishaaq – true believer
120. Immad – supporter
121. Jaah – dignified
122. Jabbar – powerful
123. Jab – gift from God
124. Jal – wanderer
125. Jamil – handsome
More male Arabic cat names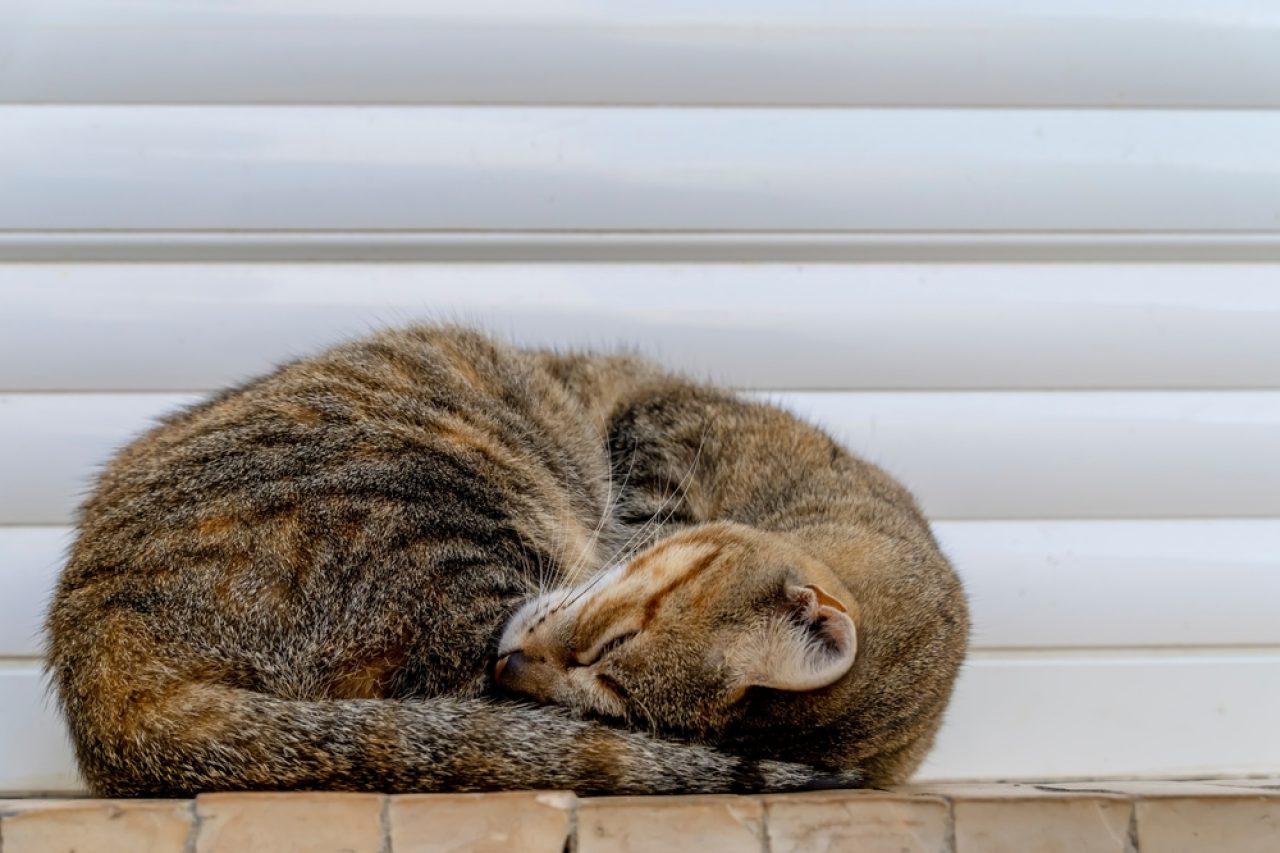 126. Kaamilah – flawless
127. Kabar – one who holds a high position
128. Kadan – companion
129. Kadir – ray of sunshine
130. Kahlel – great friend
131. Kamaal – perfect; one who is praised for his perfection
132. Karam – generous
133. Karrar – attacker
134. Kawkab – star; satellite
135. Kayim – lover; love
136. Lail – nighttime
137. Lath – lion
138. Liman – one who shines; sparkling one
139. Lut – one who keeps hiding
140. Maad – the afterlife
141. Maamar – successful
142. Maarouf – one who possesses manners
143. Maaz – provider of shelter
144. Mahal – one who forgives
145. Naadim – repentant
146. Naail – one who earns money; receiver
146. Nabaha – famous and celebrated
147. Nader – loved and appreciated
148. Nahar – stream of water
149. Naseem – breeze; pleasant weather
150. Nasra – helping hand
151. Nay – honored
152. Oma – helper of others
153. Osaf – good at dancing
154. Paree – magical; one who gives light
155. Parsa – pious
156. Qaaid – leader of men
157. Qabid – good boy
158. Qamar – mysterious like the moon
159. Qazee – one that judges
160. Quds – holistic
161. Raafe – companion of the poor
162. Rabb – master
163. Rafee – sublime
164. Rafq – gentle friend
165. Rakeem – compassionate one
166. Saad – one who laughs
167. Saaf – clean
168. Saaleh – good heart
169. Sab – lion
Androgynous Arabic names for your fluffy friend
Maybe your friends have been leaving you hints left and right that they're planning on gifting you an adorable, little fluff for your birthday. Maybe you've been throwing glances at the tiniest Coon out of your neighbor's bunch.
Or, perhaps you've been planning on getting a mysterious munchkin without checking what's under the fluff. Whatever the case might be, there's always a pawsibility you might be on the market for an Arabic cat name that would work for both a girl and a boy.
So, we've gathered a couple of androgynous Arabic cat names for you to go through. Get your pen and paper, pick your favorites out of the bunch, and settle on a name before you can even utter "Wait, what gender are you!?"
170. Ahmar – red
171. Awatef – passionate
172. Akili – intellectual
173. Barakat – blessing
174. Daluh – wish; desire
175. Delara – bringer of happiness and prosperity
176. Duha – one who you beg for something
177. Falak – right path
178. Fursat – perfect time; perfect timing
179. Guda – excellent; supreme
180. Haala – halo
181. Hannan – one who makes you feel warm
182. Hurairah – kitten
183. Hyat – alive
184. Jemaal – very attractive; good-looking
185. Jordaan – guide; shepherd; horseman
186. Juda – blessed
187. Kaylen – crown
188. Kayani – queen; one who looks like a queen
189. Madhat – poem
190. Maymun – thriving
191. Noor – sun; light; greatest star
192. Noha – kind and accepting
Read more: Mexican Cat Names: 350+ Picks For Your Fluffy Taquito