After shopping for pretty much everything your kitten might need, from cat toys and cat trees to litter boxes and cute collars, you're ready to pick the perfect name. And, you're super excited to experiment with African cat names because you don't want to name your cat Luna or Lilly.
Actually, choosing the right moniker for your meow machine happens to be the hardest thing you're ever going to do. We're being a tad dramatic, but we've gone through thick and thin trying to get our paws on the cutest cat names with the most mysterious meanings out there – because we care.
When you name your bundle of cuddles, you're going to repeat that name a million times in the years to come. "Garfield, don't touch that!" "Bella, what are you chewing on!?" "Tiger, we need to talk about you peeing outside the litter box!" You get what we're saying.
Whether you adopted a kitten from the shelter or bought one from a reputable breeder, chances are you aren't going to be happy with the name they've chosen for your forever friend. With that out of the way, we've prepared a step-by-step guide on what to consider when coming up with a unique name.
More on that down below!
What to consider when choosing the perfect name for your fluffy friend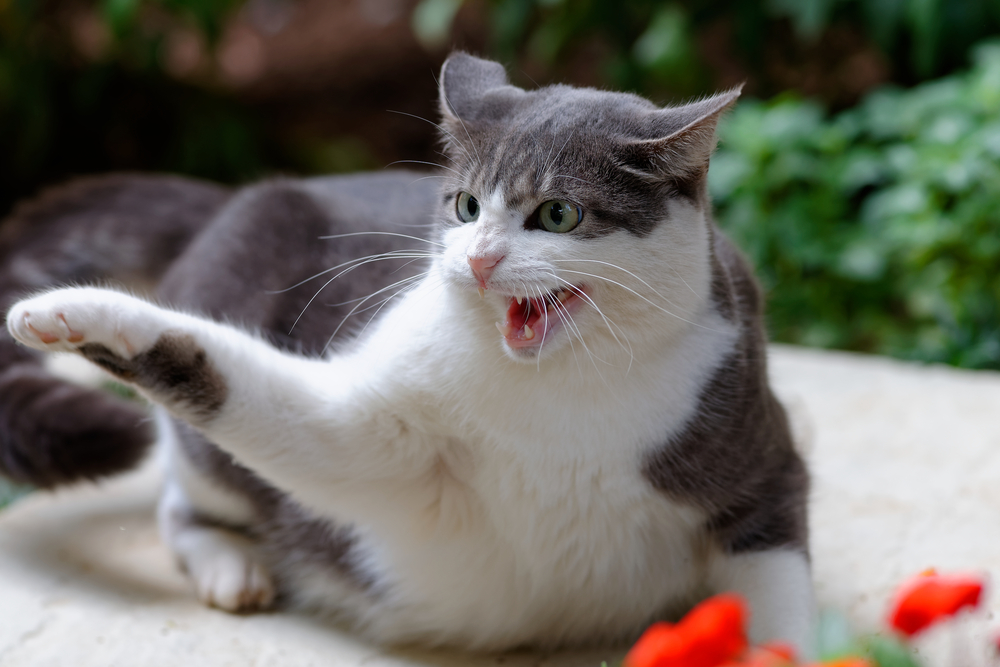 African cat names have the most bewildering meanings and we're not surprised you're thinking of naming your feline friend Hibo or Alke. And sure, you're allowed to take the easy way out by picking out a name that sounds nice rather than one that fits your feline to a T.
But that's not fun, right? Before you settle on the first African moniker we mention, we urge you to look at a few things.
Firstly, spend some time observing your feline and thinking of the things that make her stand out – the things that make you adore her even more. For example, what's her eye color? What's her personality like? What does she do that makes you think "Wow, I'm so happy I adopted her!?"
When you're done doing that, you'll have a better understanding of what names and meanings to focus on. Furthermore, don't go overboard with the name – don't get too funny, racially offensive, culturally offensive, or misogynistic. We don't need to explain why, right?
Finally, there's nothing wrong with bestowing a name on your fluffy BFF that means something to you. Whether that's your favorite African actor, your celebrity crush, or even your favorite food that makes you think of your family – whatever you decide to do, we've rounded up a number of names to help you out.
The most "ameowzing" African cat names
When you're on the hunt for something a little more subtle than Nacho or Netflix, you can always consider African cat names with meanings that describe your awesome pet. Whether you're searching for a name for your furry queen or your shaggy king, you're a single deep dive away from a viral name!
African cat names for your furry queen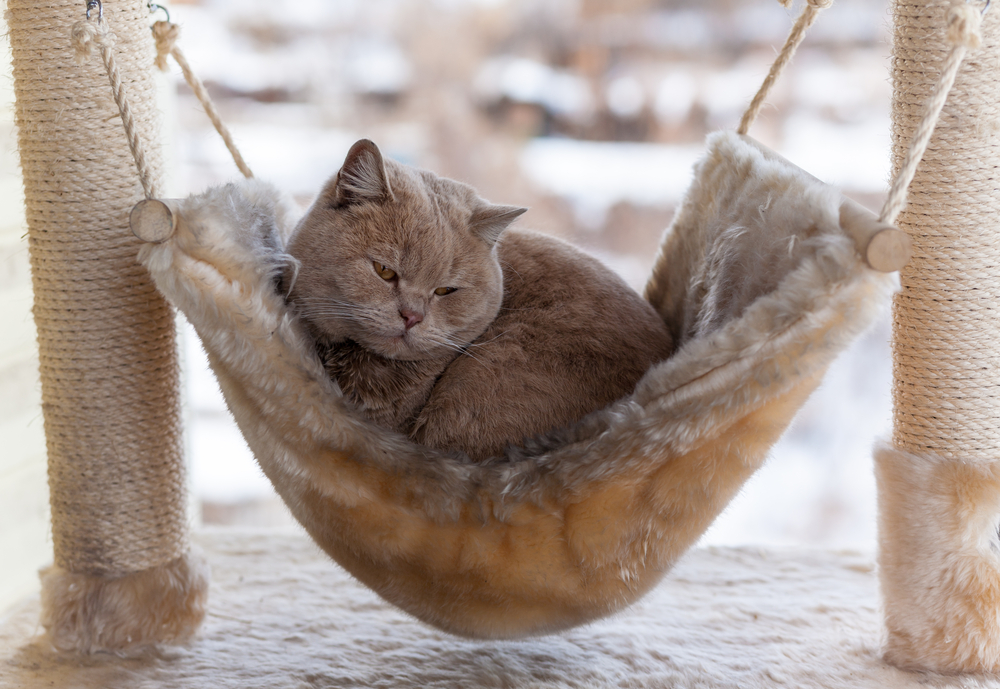 1. Abeba – flower
2. Ada – the first daughter
3. Amara – grace, compassion, kindness
4. Cleopatra – the glory of the father
5. Hibo – gift
6. Imani – faith
7. Kenya – East African country
8. Makena – happy one
9. Nala – successful, queen, lion
10. Nia – purpose
11. Sade – wearer of the crown
12. Taraji – hopeful one
13. Zendaya – grateful one
14. Zola – calm one
15. Zuri – beautiful
16. Adea – a gift from God
17. Bokang – the one that praises
18. Furaha – joy, happiness
19. Jemila – beautiful
20. Zikhona – blessed one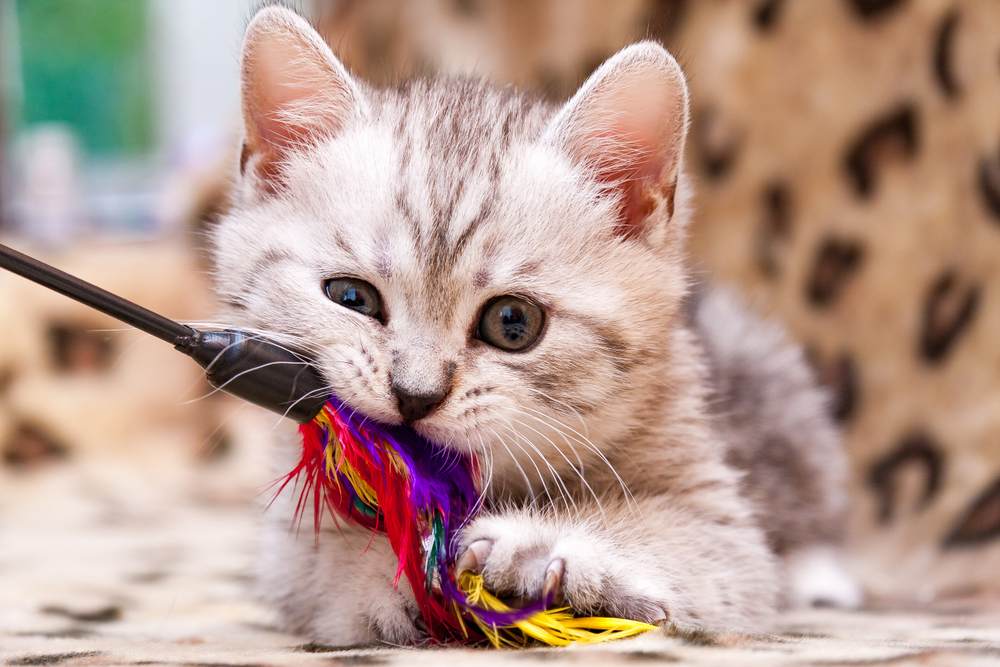 21. Shahina – princess
22. Yumna – good fortune
23. Ashanti – gratitude
24. Malaika – angel
25. Thema – queen
26. Kianga – ray of light
27. Addae – morning sun
28. Nomalanga – sunny
29. Thabisa – the one that brings joy
30. Abeni – the girl who was prayed for
31. Amma – born on Saturday
32. Habiba – beloved one
33. Ife – one who loves
34. Monifa – lucky
35. Oluchi – God's work
36. Asha – alive and well
37. Barika – the one who blooms
38. Kamaria – the moon
39. Ramla – fortune teller
40. Shani – wondrous one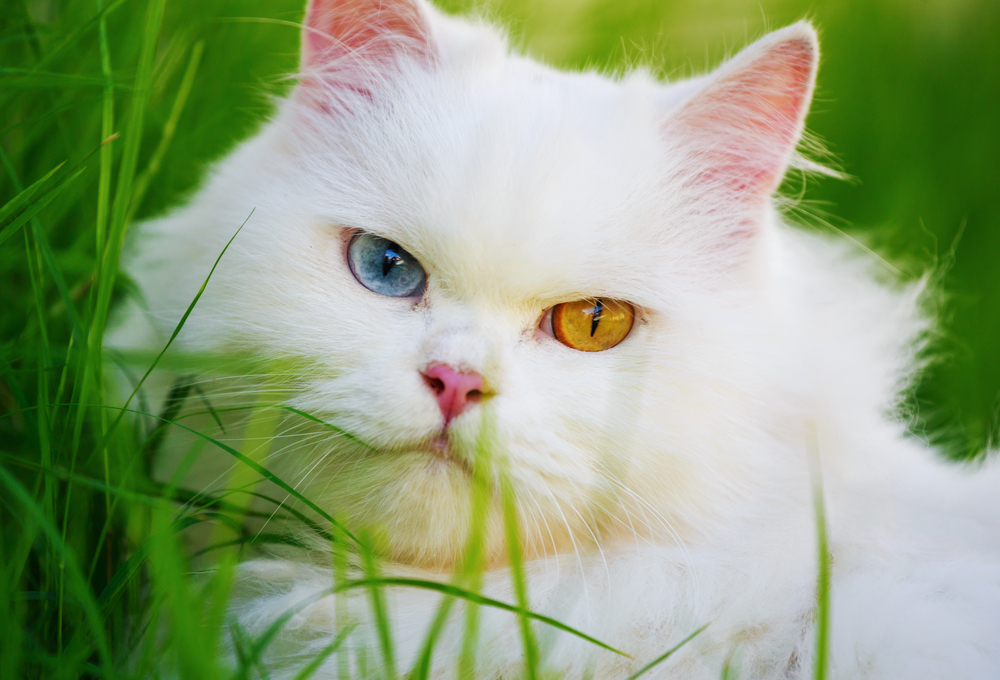 41. Zahara – one who flourishes
42. Winda – hunter
43. Anele – the last born
44. Kaya – home
45. Palesa – flower
46. Puleng – one who loves rain
47. Aicha – alive
48. Anipe – daughter of Nile
49. Ayaan – wide-eyed one
50. Fatima – captivating one
51. Hafsah – young lioness
52. Hasana – beautiful and fair
53. Panya – victorious one
54. Kahina – diviner
55. Nafeesa – precious
56. Ava – vocal one
57. Breonna – noble
58. Keisha – cinnamon
59. Ebony – dark
60. Naveah – heavenly one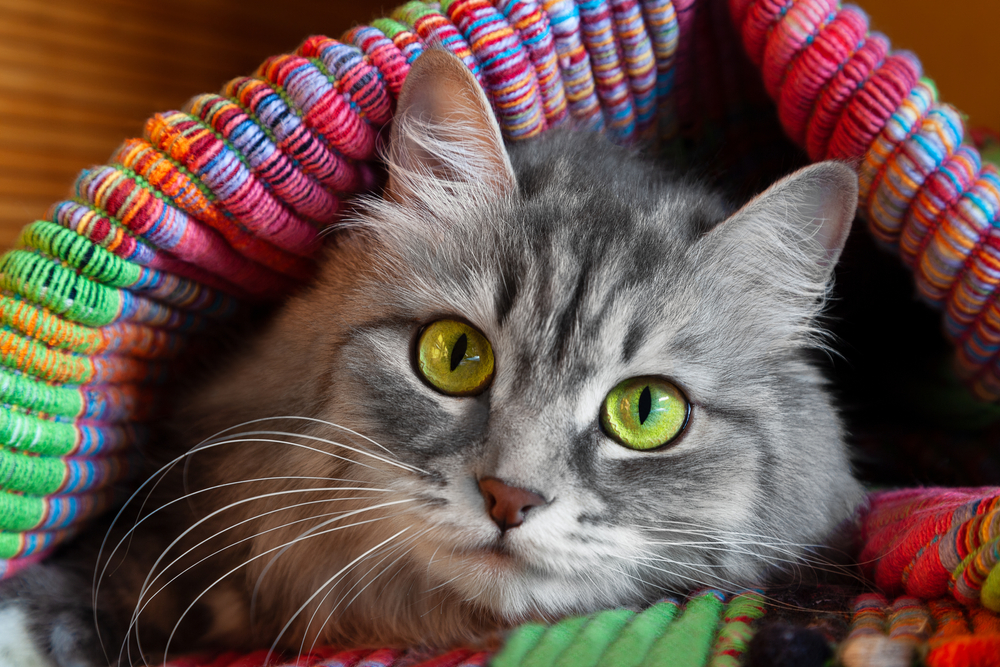 61. Yolanda – violet flower
62. Elna – one who is adored
63. Luan – lioness
64. Imka – one who is not afraid of water
65. Mieke – water
African cat names for your shaggy king
66. Adjo – righteous
67. Bakari – hopeful
68. Bongani – grateful, thankful
69. Dakari – happy one
70. Kwame – born on Saturday
71. Arno – eagle
72. Mpho – gift
73. Aadan – son of Adam
74. Diallo – bold one
75. Ike – God's favorite
76. Kofi – born on Friday
77. Aberash – shining, giving off light
78. Azizi – precious one
79. Badru – born on a full moon
80. Chiumbo – small one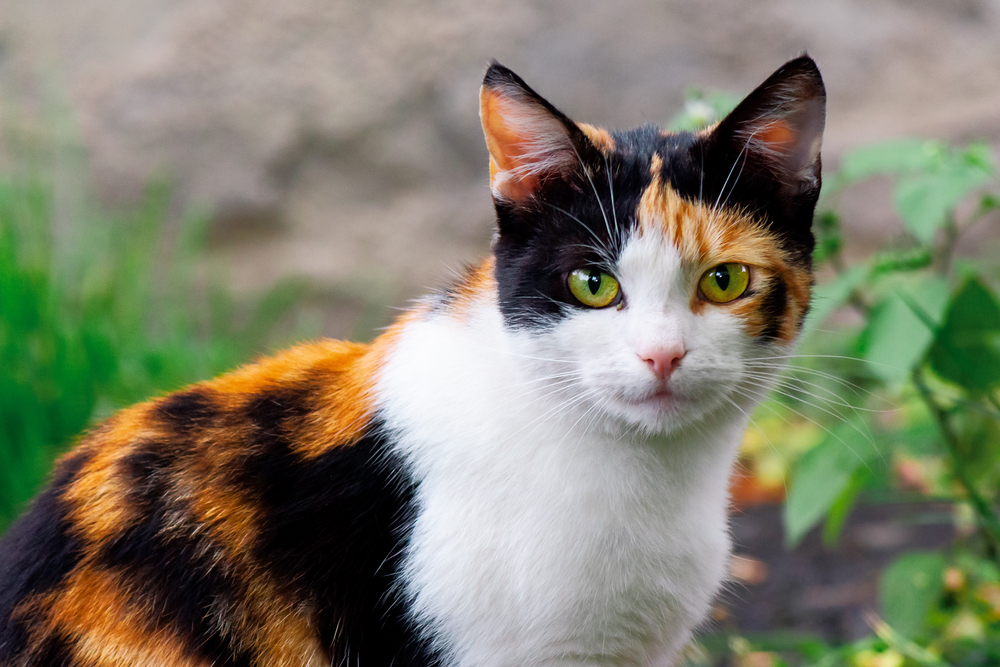 81. Akila – intelligent
82. Asim – protector
83. Bahiti – bringer of good fortune
84. Chisisi – secret
85. Mahmoud – praiseworthy one
86. Mosi – the firstborn
87. Absame – great one
88. Fowsio – successful
89. Geedi – free-spirited
90. Ayubu – patient
91. Jabari – brave
92. Kamari – moon
93. Nuru – born in broad daylight
94. Kholwa – believer
95. Abdalla – servant of God
96. Abidemi – born without a father
97. Chima – God knows
98. Idir – lively one
99. Nnamdi – born with a father
100. Yared – the descendant
101. Yuusuf – bringer of happiness
102. Zaire – the river
103. Gugulethu – proud one
104. Jabulile – merry, content
105. Kholwa – believer
106. Lindiwe – the awaited one
107. Mandla – strength
108. Nolwazi – knowledgeable and innovative one
109. Siphosethu – a gift that belongs to everyone
110. Femi – loved by God
111. Hakim – ruler
112. Thabo – happiness, kindness
113. Sipho – gift, gifted one
114. Siyabonga – one who says "thank you"
Androgynous African cat names for a kitty that hides what's under the fluff
115. Abayomi – bringer of joy
116. Aje – a wealthy one
117. Akia – the firstborn
118. Atala – a young one
119. Banji – the second-born
120. Bem – peace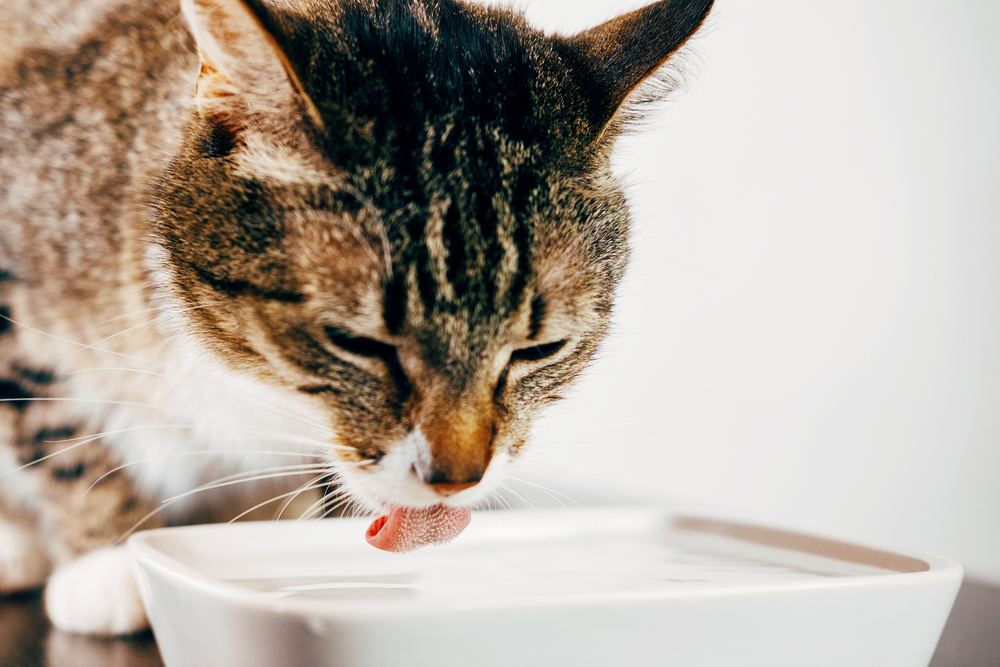 121. Deka – filled with gratitude and grace
122. Dembe – peace
123. Ebele – compassionate one
124. Ekundayo – turner of sorrow to happiness
125. Jenue – people from the city of Jenue in Nigeria
126. Kayen – celebrated one
127. Kei – white
128. Kiho – born on a foggy day
129. Kione – one who came out of nowhere
130. Loba – one who talks too much
131. Mansa – from strong blood
132. Mariatu – pure
133. Mhina – delightful
134. Zo – leader
135. Nairobi – the capital of Kenya
136. Najja – awaited one
137. Nalo – lovable
138. Obama – supportive one
139. Okoth – born on a rainy day
140. Owethu – white gold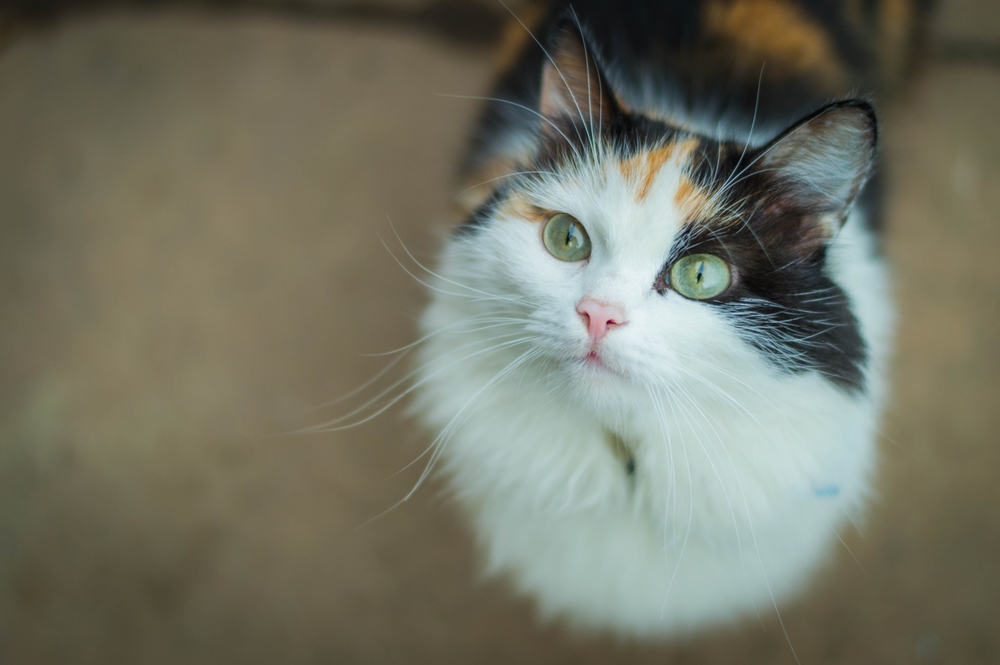 141. Pili – the second-born
142. Rafiki – friend
143. Sadiki – loyal
144. Sanyu – joy
145. Sarki – chief
146. Sibe – victorious
147. Tau – lion
148. Tene – love
149. Thando – love of your life
150. Tobi – God's favorite
151. Uduak – will, desire
152. Umi – servant
153. Unika – bright as a star
154. Uzoma – the right path
And everyone's favorite famous African names
155. Chinua Achebe – Nigerian novelist
156. Mo Salah – Egyptian footballer
157. Davido – Nigerian singer
158. Yemi Alade – Afropop musician
159. Wizkid – Nigerian singer
160. Didier Drogba – football player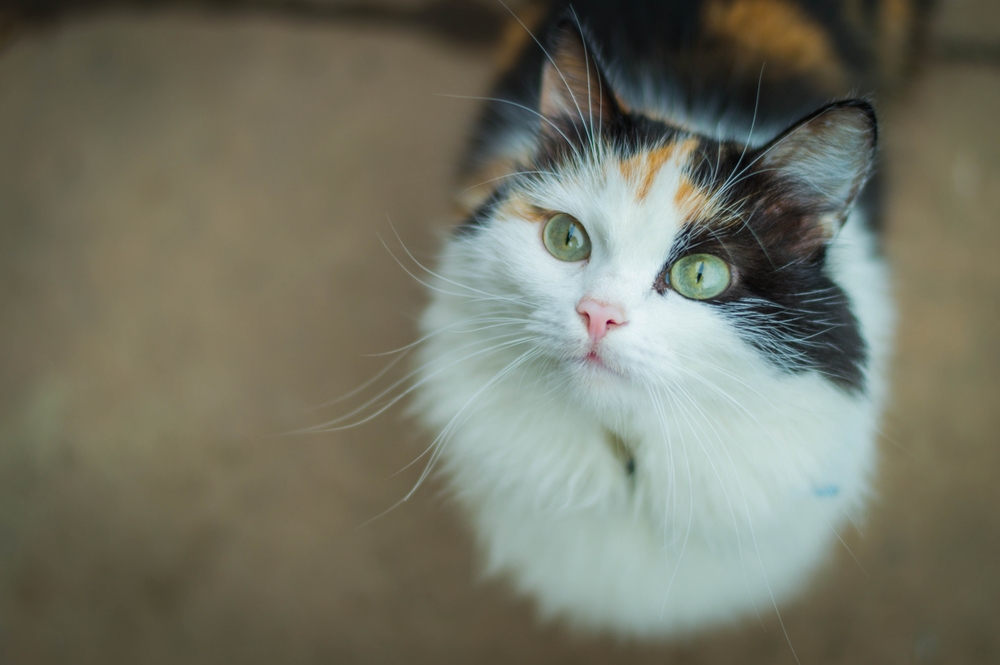 161. Lupita Nyongo – Kenyan actress
162. Bonang Matheba – South African media personality
163. Trevor Noah – South African comedian
164. Mo Abudu – Nigerian media mogul
165. Anne Kansiime – Ugandan comedian
166. Omotola Jalade-Ekehinde – Nigerian actress