"Two kittens are better than one!" you think to yourself as you're looking at two of the fluffiest things you've ever laid eyes on. "Who'd be crazy enough to only get one!?" you keep reassuring yourself that you've made the right choice. Now you only need to figure out perfect twin cat names for your new pets.
You can't help but remember that whole Taylor Swift thing – you know where she named two of her cats Meredith Gray and Olivia Benson based on her favorite TV show characters? And her cats are probably out there living their best lives, loving the fact that their names are so freakin' awesome.
Well, you might not be Taylor Swift (and that's completely fine). But, that's not to say that your adorable, little fluffs don't deserve to live a life of Disney, Netflix, or even Marvel characters. Pepper Pots and Iron Man would be the most fantastic kids on the block, and you know that!
But, naming the newest member of the family can literally tear the family apart. How can anybody pick a name that every member of the family understands and agrees with, want to hear over and over again for the following ten to fifteen years, and gets used to? And never mind that, how do you pick TWO!?
Worry not because we've gathered a bunch of names for your fluffy furends. And, we've added some valuable advice that should make the whole name-picking saga a whole lot easier on you and your family members.
What are you waiting for!? Get your pen and paper, you have some notes to take!
How to choose a paw-some name for your furry friend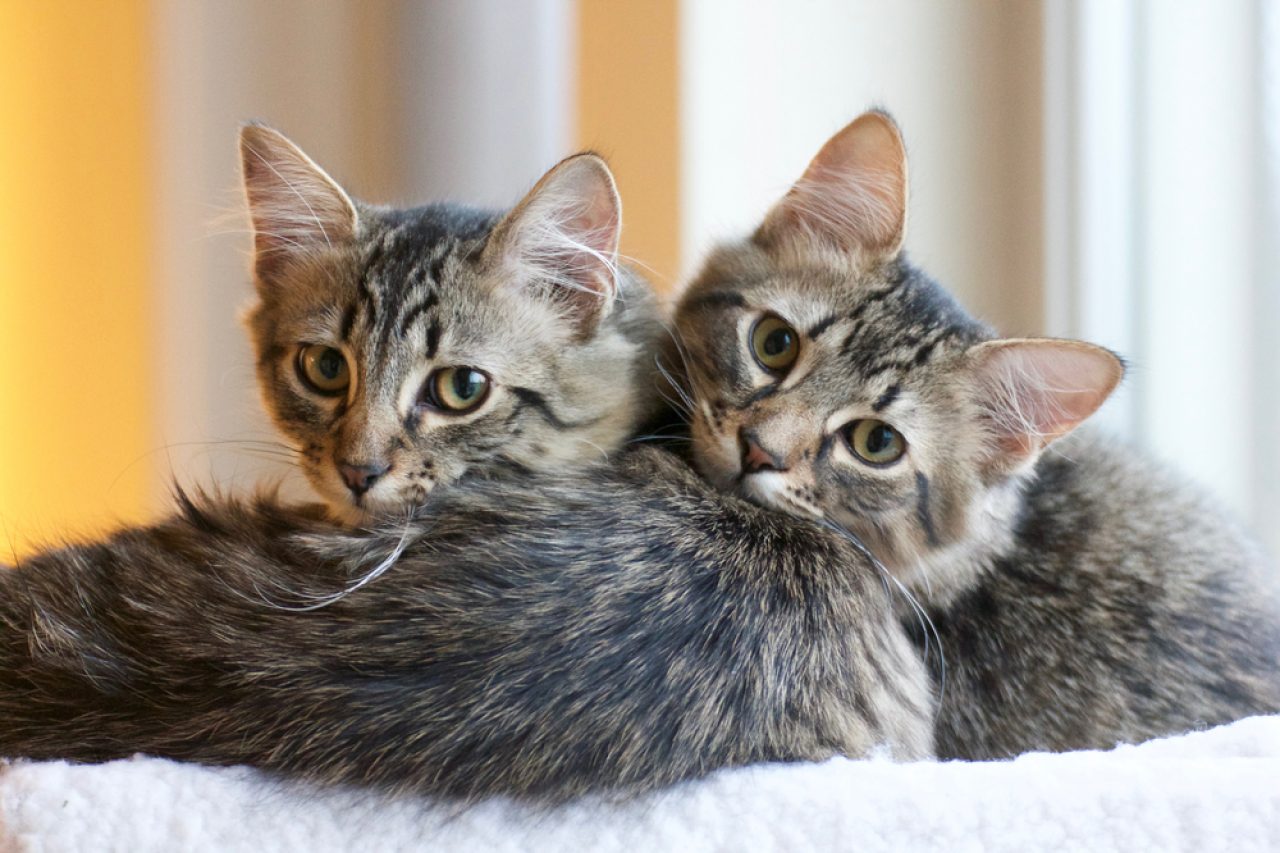 Oh boy, choosing the purrfect twin cat names has got you feeling some kind of way! You've done your research, weighed your options, taken everything everyone has ever mentioned into consideration, and managed to find not one, but two adorable kittens.
But, now you've got an even tougher task ahead of you! You don't want to pick two names that have nothing to do with each other, like Fluffy and Bella. While there's nothing necessarily wrong with these, you don't want your kittens to grow up with such uncreative and unoriginal names.
"How does one avoid that, though!? Every single name's already been done, taken, and heard of!?" We're not saying that you have to find a name nobody's ever heard of – we're saying you should (not have to) find a name that fits your adorable munchkins to a T and relates to something that's of value to you.
And, here's what we mean. When choosing a name (or in this case, two names), make sure you're not rushing or overcomplicating it simply because you're stuck. Waiting for a little longer after you've adopted (or purchased) your furry friend can make the world of difference.
On the other hand, you should choose names that are unique. You don't want to say their names out loud while you're playing outside only to have a bunch of other kittens running to check what's going on. Oliver, Leo, and Charlie are cute, but your cuties are better than that.
And, don't forget to choose names that glide off the tongue. Not only should that little detail make things easier for you (especially when trying to find them while they're hiding somewhere in the apartment), but it's going to make a difference for them. They should understand and learn their names, too!
What are the meowst adorable names for TWO furry friends?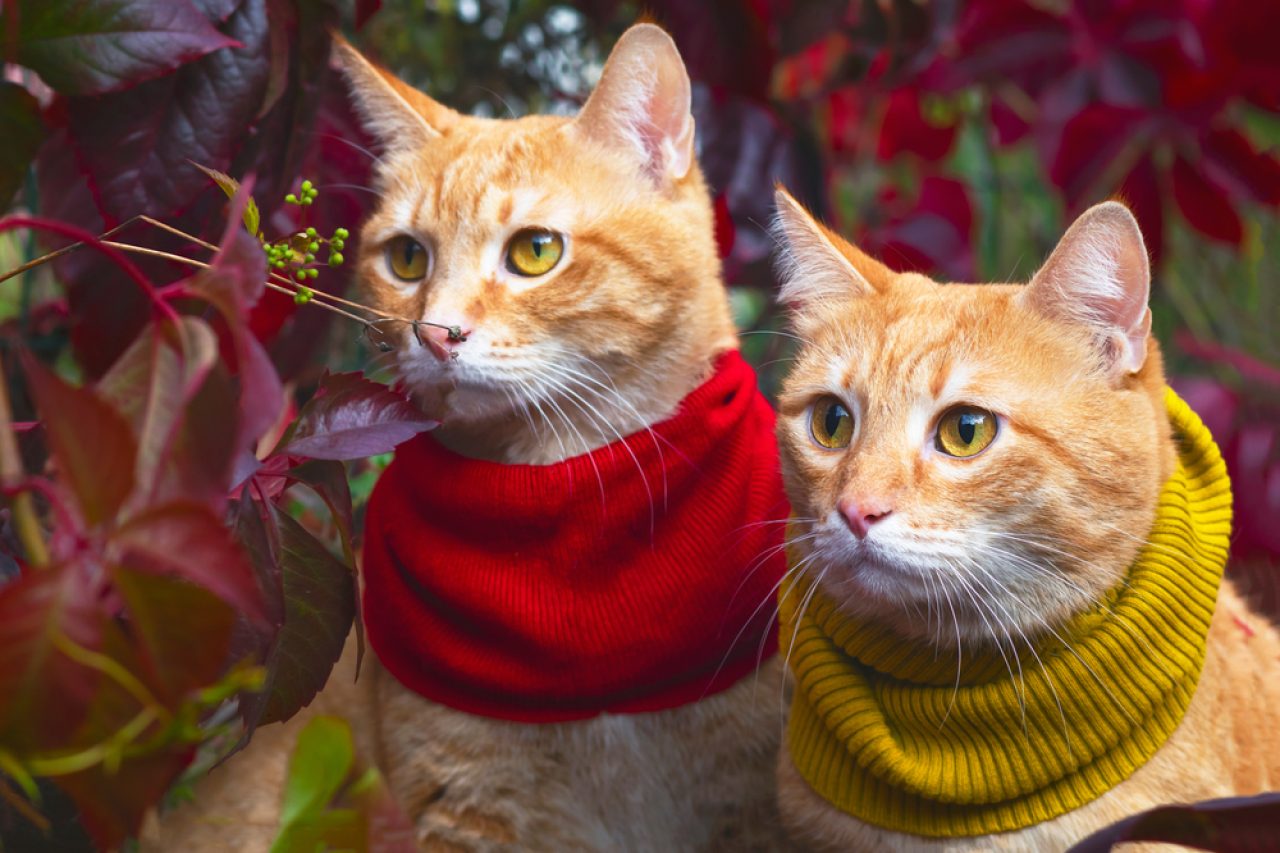 Having trouble coming up with appropriate twin cat names?
Maybe you're stuck on some of those unoriginal and uncreative names that have been circling the globe for years and years. Maybe you're glued to one name you've once heard and got obsessed with, but you're unable to think of an appropriate pair.
Or perhaps you're even caught in a crossfire of names coming from different directions – your annoying neighbor who thinks he's got a say, your bestie who keeps pushing you to name your kittens something along the lines of Leo and Luna (cute, but no), and your parents reminiscing about their old pets.
Whatever the case, you're better off doing your own research (and we're here to help), settling on names that are creative, original, and memorable, and saying them out loud over and over again to check whether they glide off your tongue. Trust me, you can't go wrong with that!
And don't worry, we've gathered a bunch of twin cat names that are guaranteed to get you on Instagram's Search & Explore page. Move over Nala Cat (with your unoriginal name!) – there's a dynamic duo in town and they mean business!
Twin cat names for two females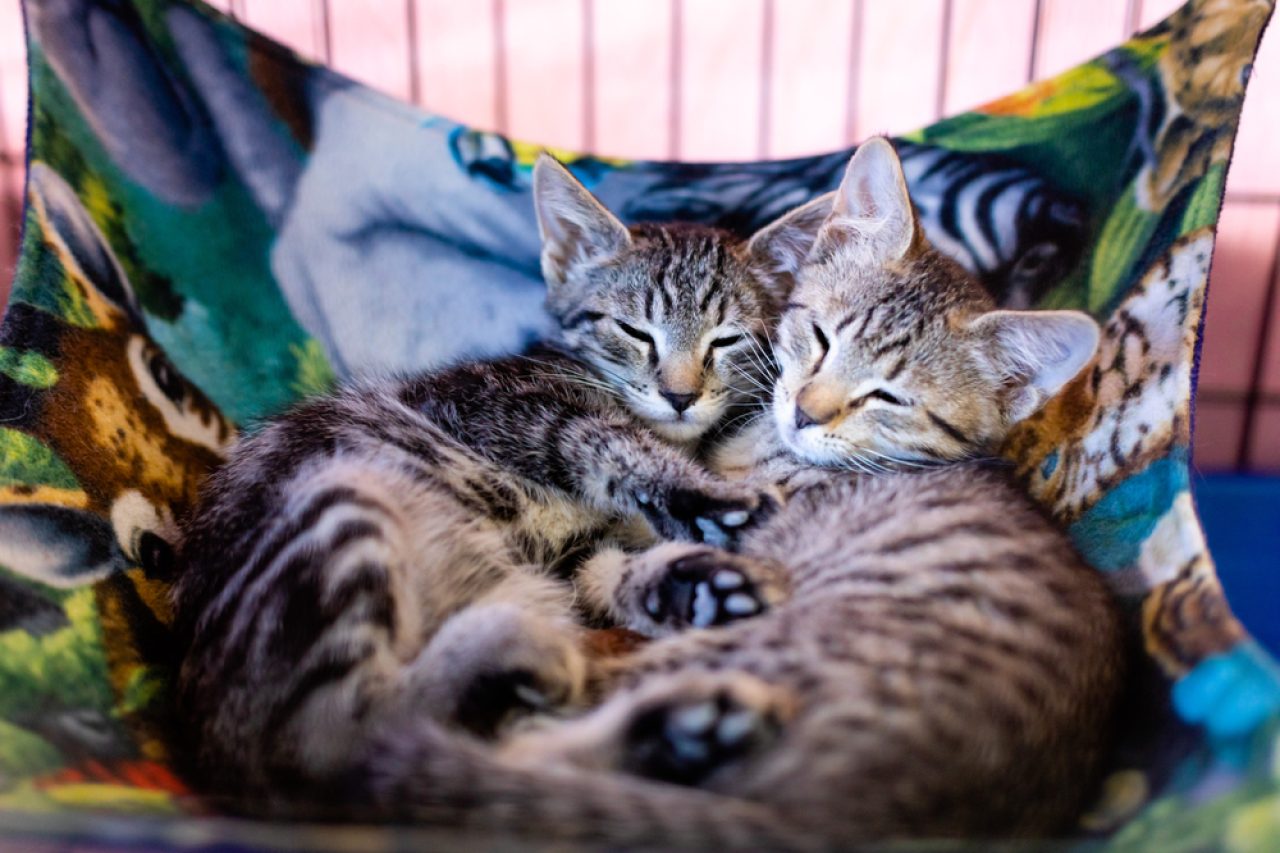 1. Rachel and Monica (now you have to get them a Phoebe to play with!)
2. Cady and Janice (and, of course, we can't do this without a Mean Girls reference!)
3. Serena van der Woodsen and Blair Waldorf
4. Betty and Veronica
5. Meredith Grey and Olivia Benson (with Taylor's permission, of course!)
6. Thelma and Louise
7. Cherry and Blossom
8. Sugar and Spice
9. Parsley and Sage
10. Starlight and Moondust
11. Chocolate and Vanilla (works for male cats, too!)
12. Summer and Winter
13. Tia and Tamera
14. Sansa and Arya
15. Marylin and Monroe
16. Rory and Lorelei (who doesn't love a good old Gilmore Girls reference?)
17. Cher and Dionne
18. Meredith and Christina (it's that "You are my person!" moment, right!?)
19. Elsa and Anna
20. Mary-Kate and Ashley
21. Buggs and Bunny
22. Faith and Hope
23. Heidi and Heather
24. Dixie and Pixie
25. Cinnamon and Sugar
26. Pepsi and Cola
27. Fluffy and Buffy
28. Fuzzy and Wuzzy
29. Lilly and Milly
30. Betty and Wilma
31. Romy and Michelle
32. Rainbow Dash and Apple Jack
33. Rose and Dorothy
34. Miranda and Samantha
35. Sugar and Spice
36. Tibby and Lena
37. Cookie and Cream
38. Reeses and Buttercup
39. Kismet and Karma
40. Bitsy and Betsy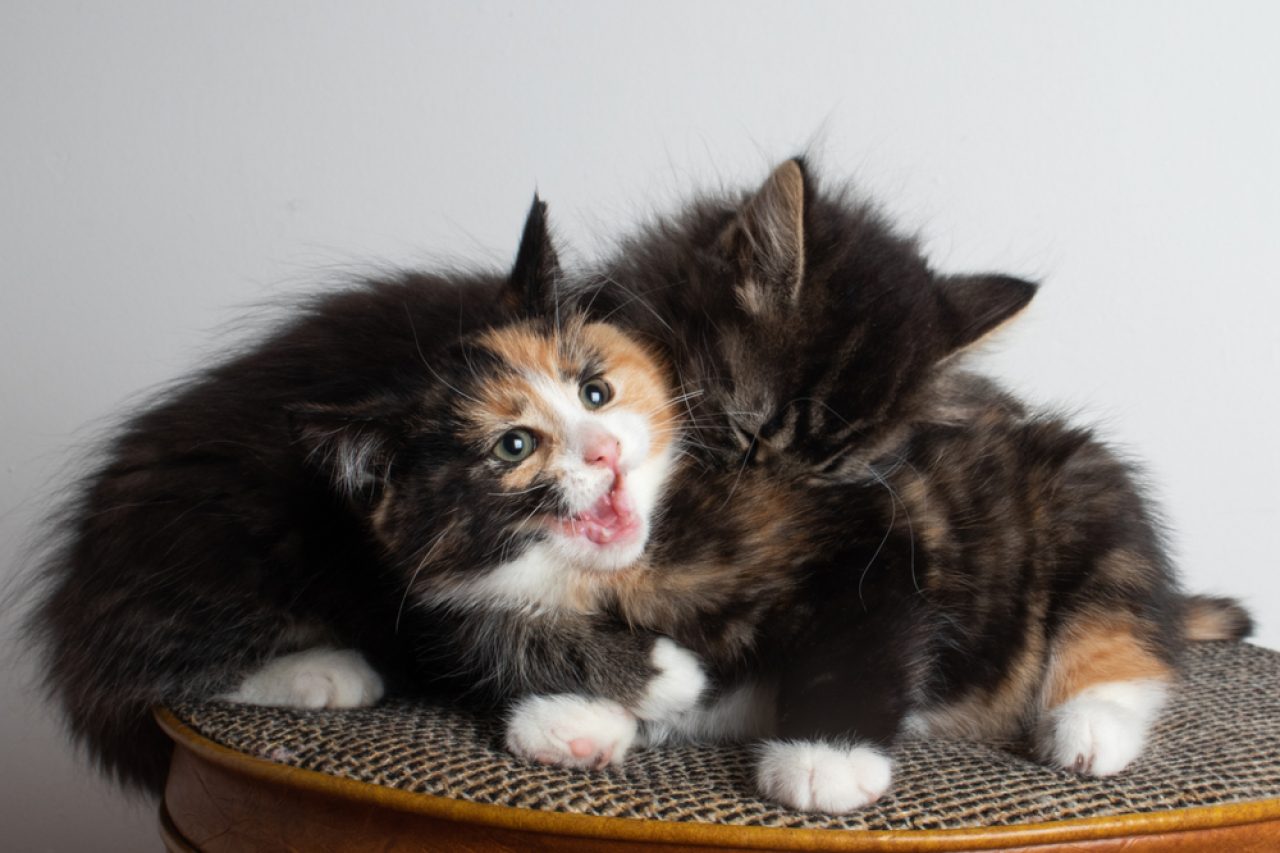 41. Peony and Petunia
42. Vice and Versa (could work for boy and girl, too!)
43. Lady Bird and Julie
44. Mia and Lilly (The Princess Diaries gang raise your hands!)
45. Carmen and Bridget
46. Courtney and Christina
47. Carrie and Charlotte
48. Meg and Jo (or Beth and Amy – either way, Little Women rock!)
49. Peik Lin and Rachel Chu
50. Meghan and Markle
51. Elle Woods and Paulette
52. Jess and Jules
53. Oprah and Gayle
54. Nicole and Niomi
55. Harley and Ivy
Twin cat names for 2 males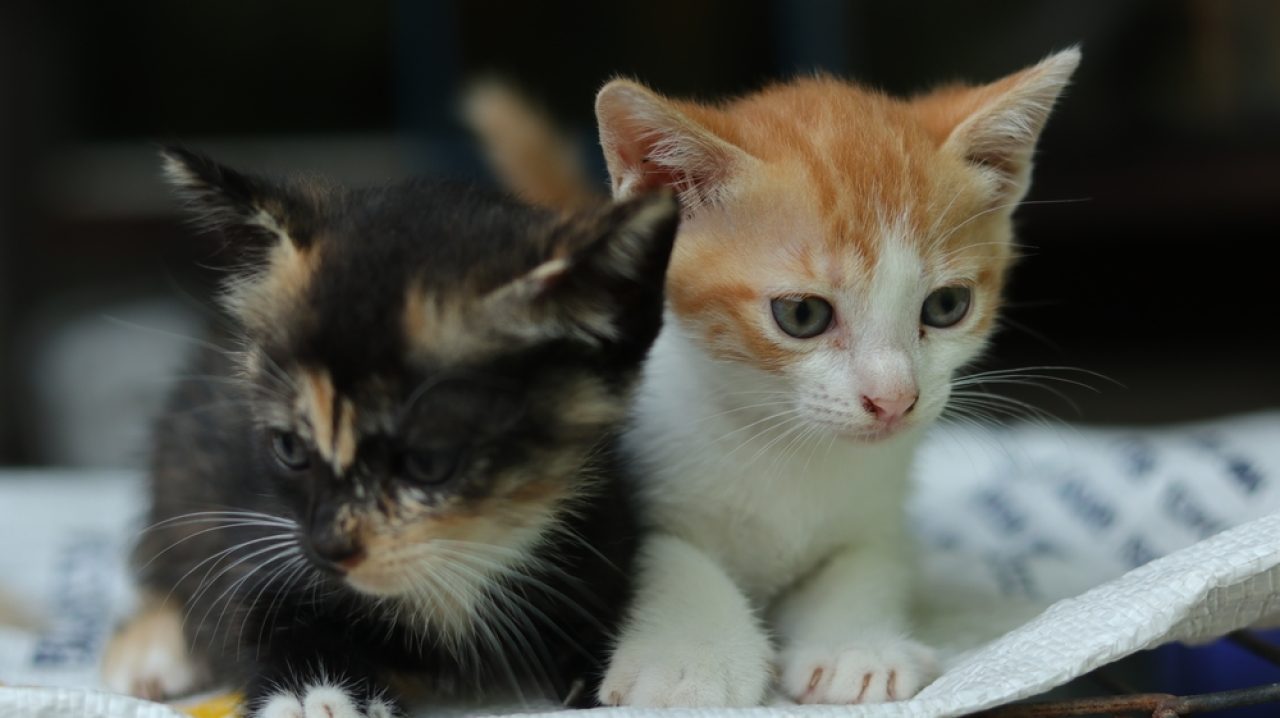 56. Bobby and Brown
57. Black and White
58. Kit and Kat
59. Batman and Robin
60. Harry and Ron
61. Taco and Tuesday
62. Panic and Disco
63. Tom and Jerry
64. Coffee and Cream
65. Sherlock Homes & Watson
66. Tweedledee and Tweedledum
67. Frick and Frack
68. Spongebob and Patrick
69. Mario and Luigi
70. Ben and Jerry (like your favorite ice cream!)
71. Bro and Dude
72. Chicken and Nugget
73. Taco and Dorrito
74. Starsky and Hutch
75. Crow and Raven
76. Pumpkin and Spice
77. Mango and Peach
78. Bacon and Burrito
79. Crackers and Cheese
80. Romulus and Remus
81. Buzz and Woody
82. Frodo and Sam
83. Lilo and Stitch
84. Piglet and Pooh
85. Wallace and Gromit
86. Salt and Pepper
87. Gadget and Gizmo
88. Lightening and Thunder
89. Timon and Pumba
90. Bevis and Butthead
91. Smoky and Bandit
92. Scooby and Shaggy
93. Han Solo and Chewbacca
94. Darryl and Jim
95. Joey and Chandler
96. Sheldon and Leonard (or Howard and Raj!)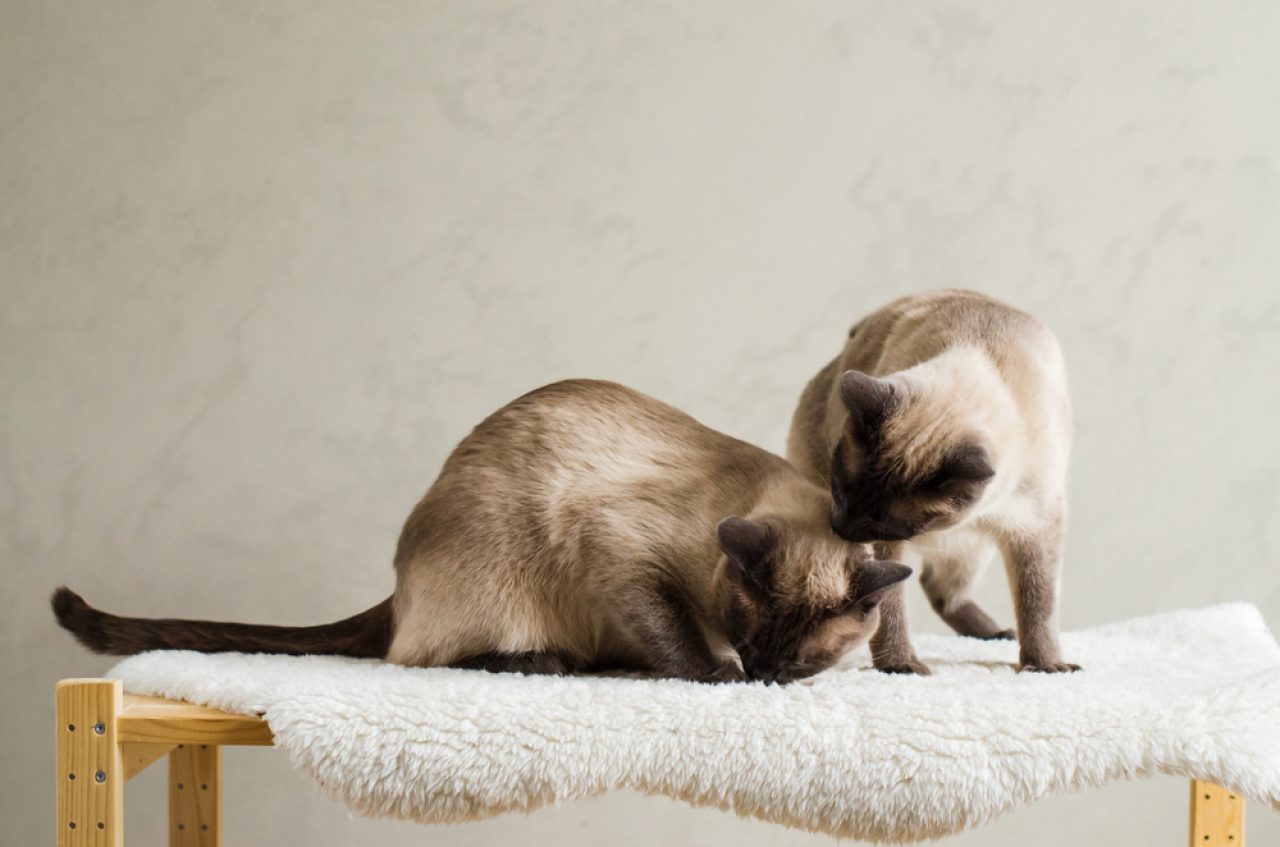 97. Batman and Superman
98. Iron Man and Spiderman
99. Thor and Hulk
100. Ted and Marshall
101. Scott and Wallace
102. Harry and Lloyd
103. Edward and Jacob
104. Kirk and Spock
105. Lex and Luthor
106. Batman and Joker
107. Optimus Prime and Megatron
108. Will Graham and Hannibal Lecter
109. Mufasa and Scar
110. Mufasa and Simba
111. Lord and Voldemort
112. Witcher and Drowner
113. Khal and Drogo
114. Avocado and Toast
115. Peanut Butter and Jelly
116. Marsh and Mallow
117. Mac and Cheese
118. Bacon and Eggs
119. Netflix and Chill
120. Mumbo and Jumbo
121. Donald and Duck
122. Fish and Chips
123. Whiskey and Ice
124. Gin and Tonic
125. Abercrombie and Fitch
Twin cat names for a female and male duo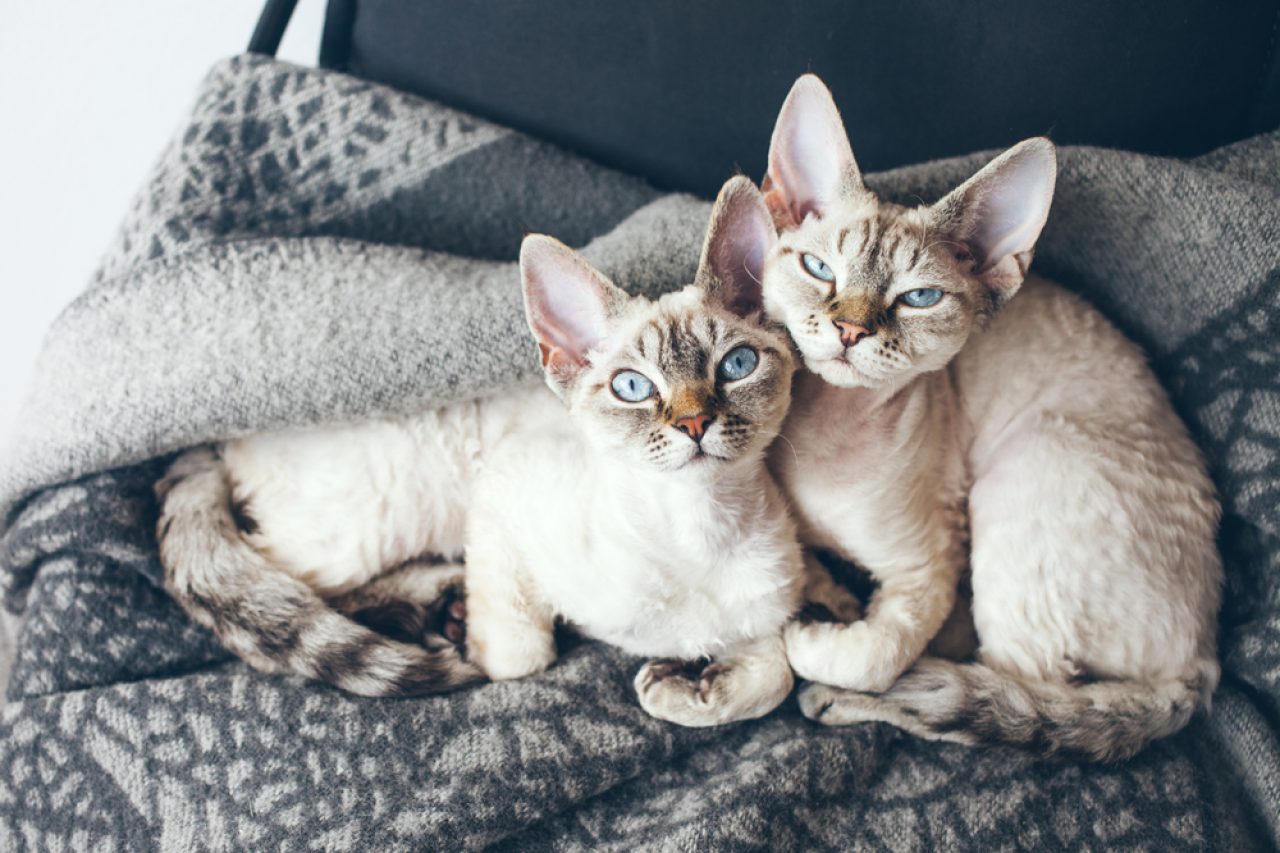 126. Rapunzel and Pascal
127. Drogo and Daenerys
128. Lucy and Ricky (I Love Lucy, all the way!)
129. Monica and Chandler
130. Rachel and Ross
131. Homer and Marge
132. Bluebell and Blueberry
133. Yin and Yang
134. Nemo and Dory
135. Zeus and Aphrodite
136. Jack and Jill
137. Barbie and Ken
138. Romeo and Juliet
139. Billie and Finneas
140. Jane and Peter
141. Maggie and Jake
142. Maurizio and Patrizia (Gucci, of course!)
143. Jelly Bean and Jolly Rancher
144. Marshall and Lily
145. Lorelai and Luke
146. Jim and Pam
147. Fran and Mr. Sheffield
148. Damon and Elena
149. Daphne and Simon
150. Harry and Hermione
151. Mulder and Scully
152. Harley Quinn and Joker
153. Hulk and Black Widow
154. Carrie and Big
155. Pacey and Joey
156. Chuck and Blair
157. Pebbles and Bam Bam
158. Bart and Lisa
159. Harry and Sally
160. Anthony and Cleopatra
161. Lady and Tramp
162. Meredith and Derek
163. Zach and Kelly
164. Seth and Summer
165. Allie and Noah
166. Bob and Linda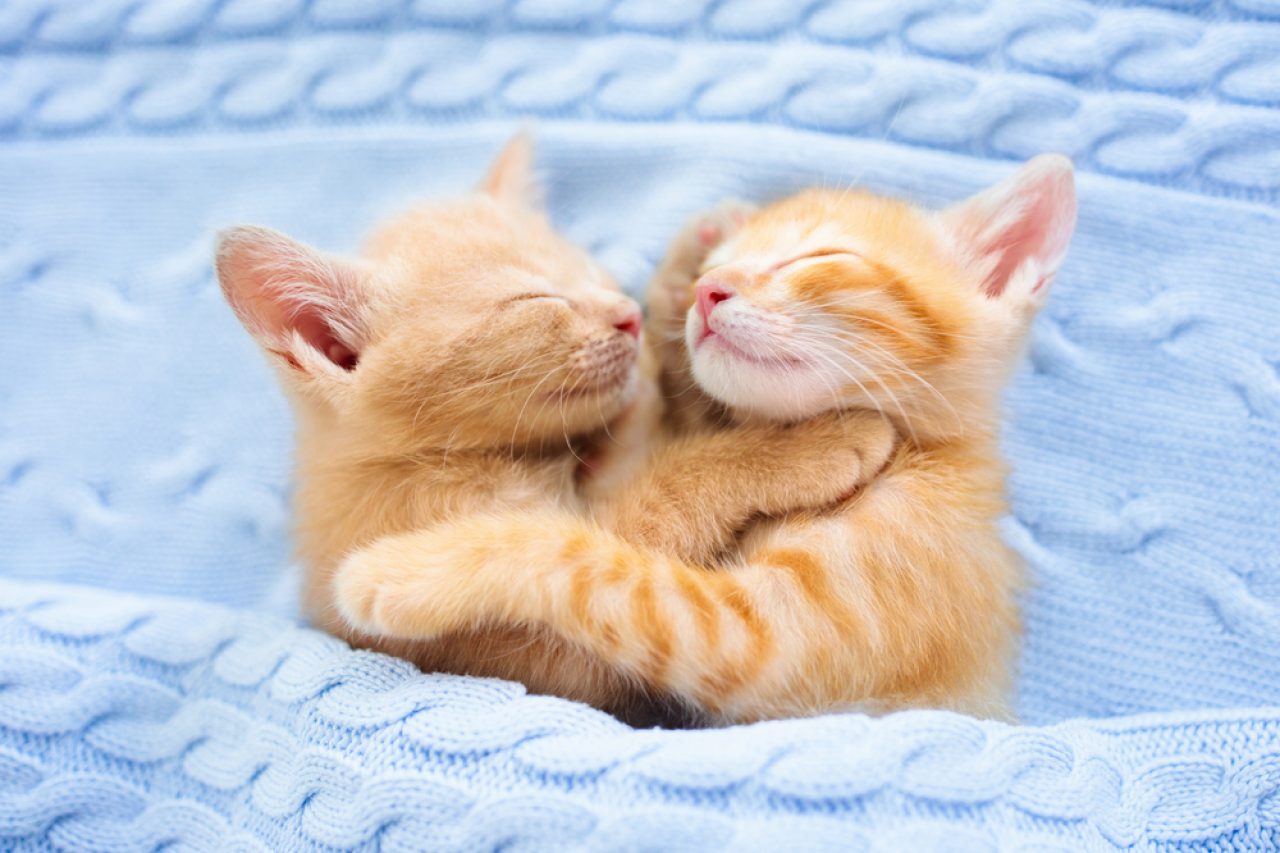 167. Louis and Jessica
168. Jane and Rafael (or Michael, pick your favorite!)
169. Kelly and Ryan
170. Pugsley and Wednesday
171. Brandon and Brenda
172. Monica and Ross
173. Anthony and Daphne Bridgerton
174. Anthony and Kate (we can't get enough of season two!)
175. Fortune and Cookie
176. Mocha and Cappuccino
177. Duke and Duchess
178. King and Queen
179. Prince and Princess
180. Baby boy and Baby girl
181. Thing one and Thing two
182. Kitty one and Kitty two
183. Tater and Tots
184. Pop and Tart
185. Tomato-tomato and Potato-potato
186. Knickknack and Paddywack
187. Fluff and Floof
188. Ravioli and Tortellini
189. Apples and Bananas
190. Peanut and Butter
191. Nut and Ella
Celebrity names for star-spangled twin cats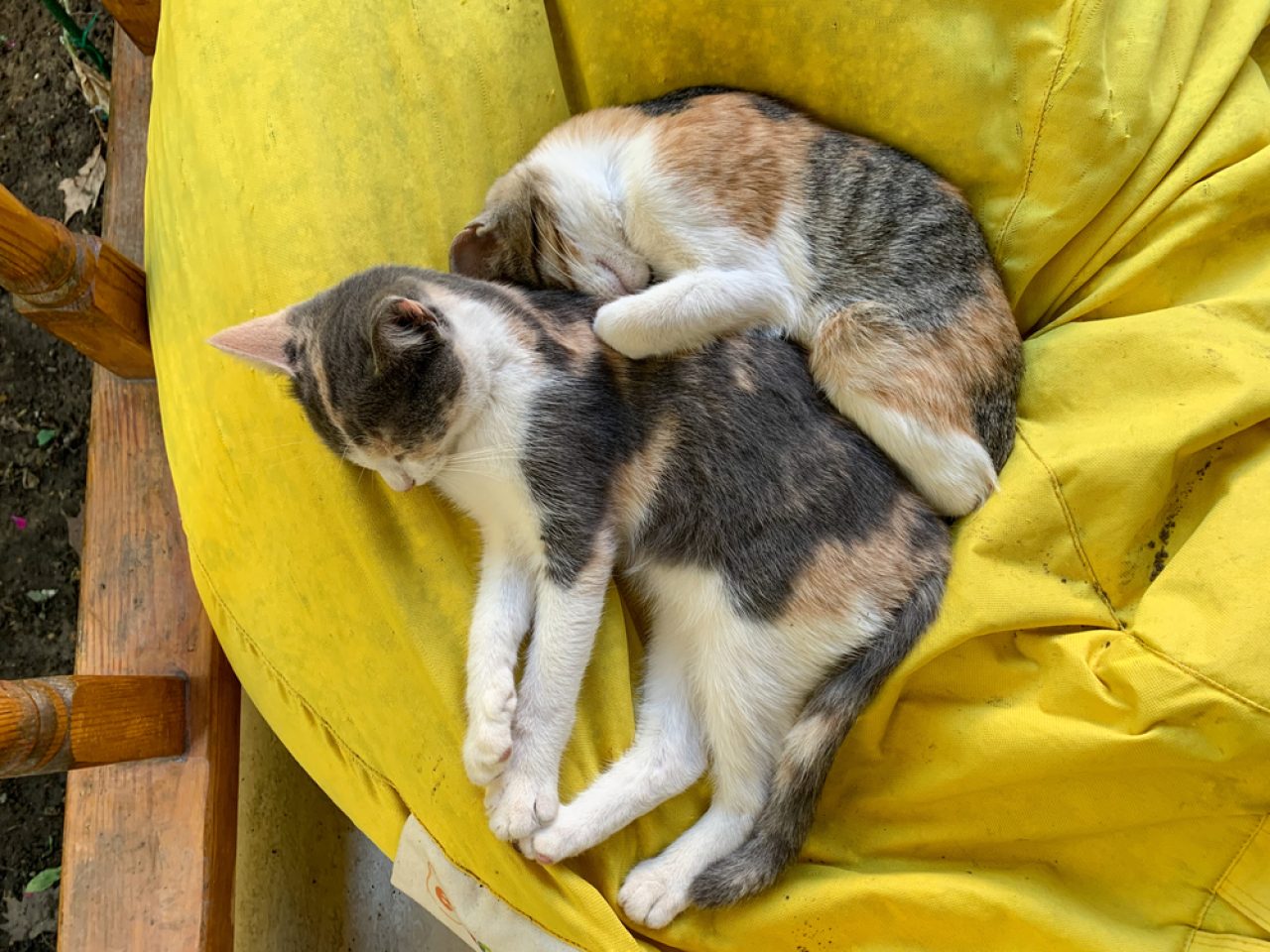 192. Leonard and Penny
193. Howard and Bernadette
194. Sheldon and Amy
195. Rajesh and Koothrappali
196. Kendall and Kylie Jenner
197. Venus and Serena Williams
198. Kim and Kourtney Kardashian (throw a Khloe somewhere in there and you won't regret a thing!)
199. Kate and Pippa Middleton
200. Jaden and Willow Smith
201. Kate and Rooney Mara
202. Blake Lively and Ryan Reynolds
203. John Legend and Chrissy Teigen
204. Beyonce and Solange Knowles
205. Zendaya and Tom Holland
206. David and Victoria Beckham
207. Bella and Gigi Hadid
208. Stormi and Kylie Jenner
209. Kristen Bell and Dax Shepard
210. Kevin and Nick Jonas (add a Joe and you'll have yourself the Jonas Brothers!)
211. Dakota and Elle Fanning
212. Ellen DeGeneres and Portia de Rossi
213. Meghan Markle and Prince Harry
214. Jessica and Ashlee Simpson
215. Emily Blunt and John Krasinski
216. Kate and Oliver Hudson
217. Will and Jada Smith
218. Beyonce and Jay-Z
219. Sarah Jessica Parker and Mathew Broderick
220. Steve and Nancy Carell
221. Mark and Donnie Wahlberg
222. Chris and Liam Hemsworth
223. Timothee and Pauline Chalamet
224. Justin and Hailey Bieber
225. Cole and Dylan Sprouse
226. Finneas O'Connell and Billie Eilish
227. Beau and Jeff Bridges
228. John and Joan Cusack
229. Prince William and Prince Harry
230. Ariana and Frankie Grande
231. Cara and Poppy Delevingne
232. Brandon and Brody Jenner
233. Malia and Sasha Obama
234. Benji and Joel Madden
235. Paris and Nicky Hilton
236. Zooey and Emily Deschanel
237. Adam Levine and Behati Prinsloo
238. Blake Shelton and Gwen Stefani
239. Hilary and Haylie Duff
240. Britney and Jamie-Lynn Spears
241. Julianne and Derek Hough
242. Justin Timberlake and Jessica Biel
243. Eva Mendes and Ryan Gosling (argh, the real-life Notebook couple!)
"Punny" names for "hissterical" twin cats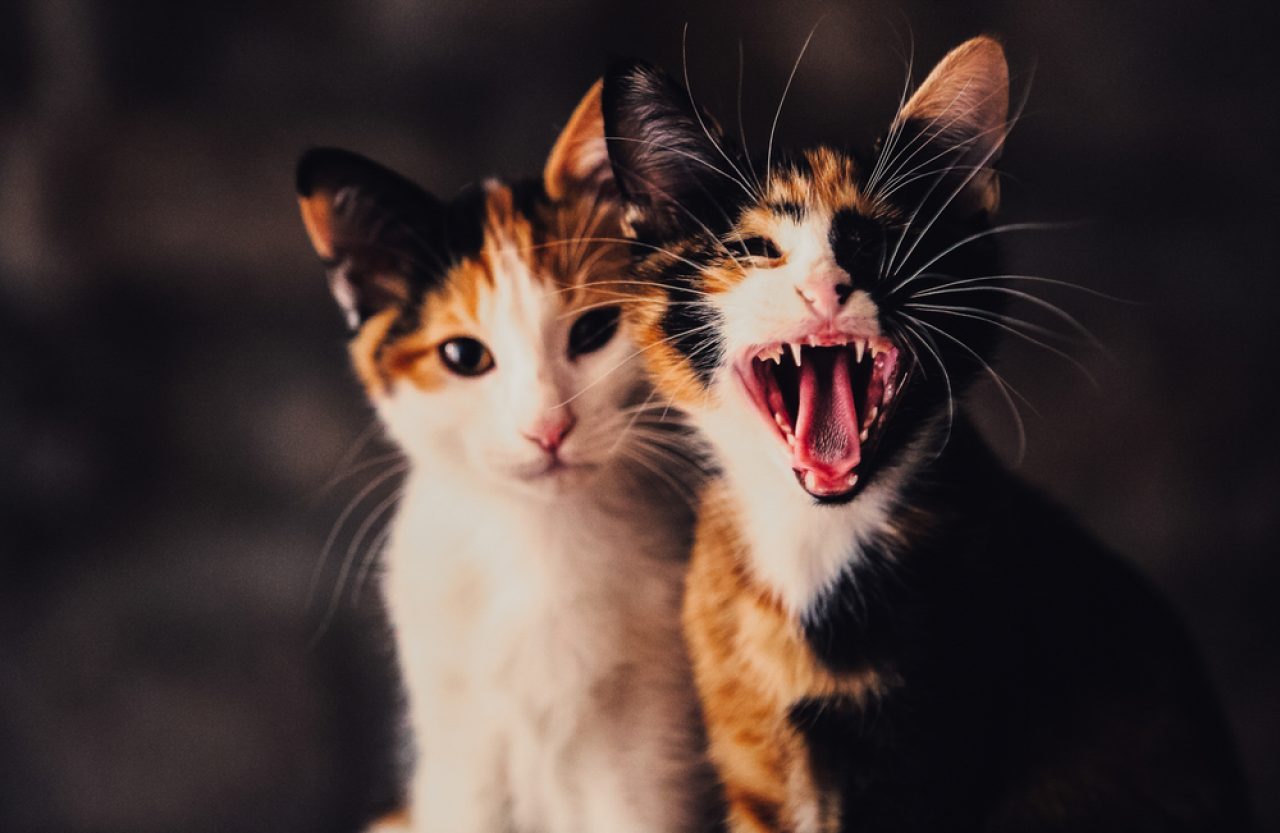 244. Jessicat and Jennifur
245. Veronicat and Angelicat
246. Clawdia and Tabbytha
247. Meowster and Meowchael
248. Purrson and Pawsanova
249. Cattitude and Catzilla
250. Florence and Meowchine
251. Catillac and Catapult
252. Meowsical and Miraclaw
253. Furr-oah and Purr-amid (Ancient Egypt style!)
254. Cleocatra and Meowses
255. Naptune and Meowpiter
256. Empurrer Mecius Verus and Mewlius Caesar
257. Marcus Pawrelius and Furcules
258. Catphrodite and Catticus
259. George Meowshington and Benjameow Franklin
260. Kitty Purry and Meowly Cyrus
261. Cindy Clawford and Cat Moss
262. Cat Damon and Jude Paw
263. Hairy Pawter and Hairmione Granger
264. Bob Meowerly and Meowncé
265. Cat Stevens and Catrick Swayze
266. Purrincess Leia and Luke Skywhisker
267. Lord Voldecat and Rubeus Catgrid
268. Ravenpaw and Hufflepurr
269. Drew Hairymore and Harrison Furred
270. Matthew Purry and Jennifer Catiston
271. Catti B and Nicki Meownaj
272. Jimmy Feline and Hairy Styles
273. Meowtini and Meowlon
274. Furruitcake and Furrosting
275. The Great Catsby and Puss in Boots
276. Ali Cat and Angelicat
277. Catalie Portman and Catsy Cline
278. Cat LeBlanc and Mathew Purry
279. Catnip Everdeen and Peeta Meowlark
280. Clawdia Sniffer and Cindy Clawford
281. Colin Furreal and Britney Spurrs
282. Purrnest Hemingway and William Shakespurr
283. Walt Whiskersman and Charles Kittens
284. Purrince of Persia and Kitty Kong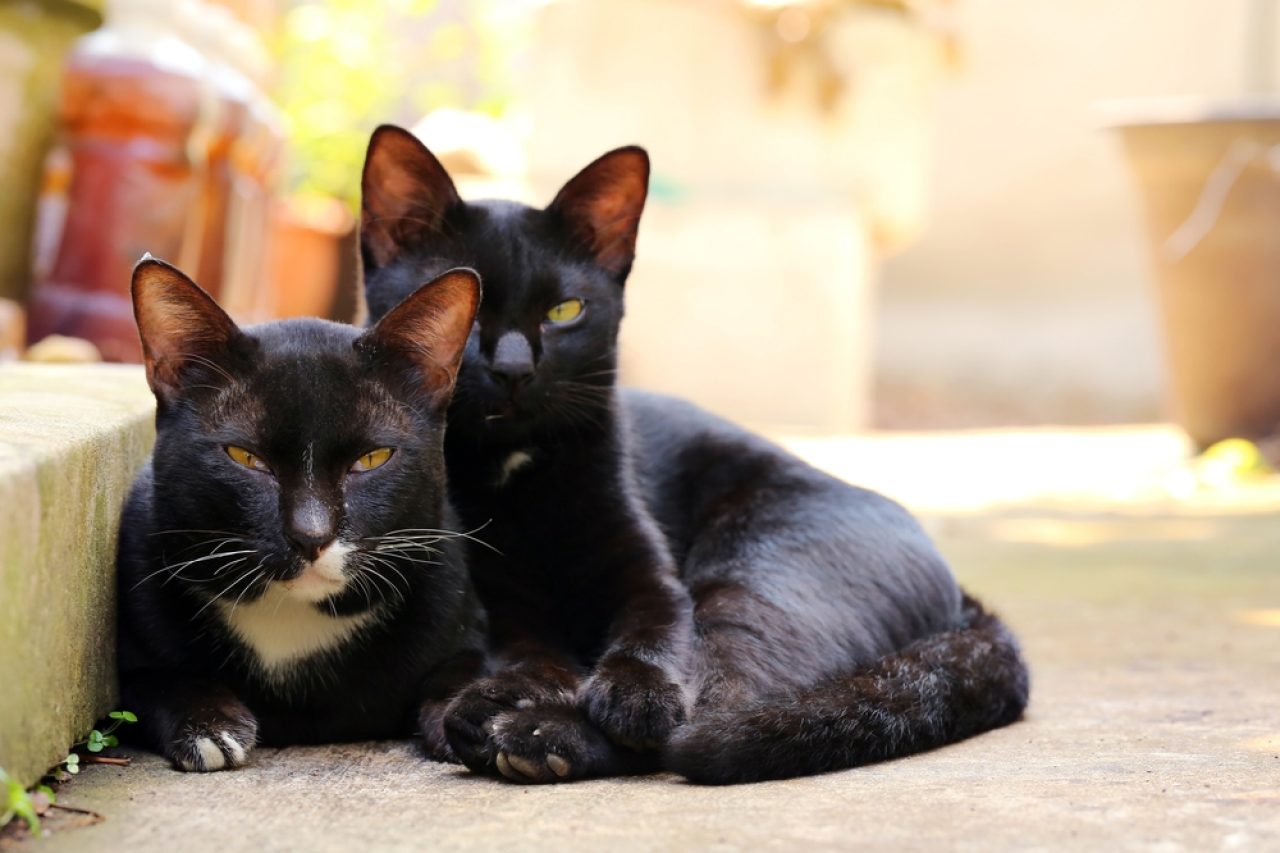 285. Purrincess Peach and Supaw Meowrio
286. Paw McCartney and Paw-Purr Roach
287. Kitty Smalls and Kitten Rock
288. Cheshire Bennington and Cat Benatar
289. Catitude and Catastrophe
290. Pawsionate and Pawsome
291. Catsup and Meowstard
292. Catticus and Finch
293. J.K. Rawrling and J.R.R. Tallkitten
294. Santa Paws and Reinpurrs
295. Pawtrick Swayze and Pawtrick Dempsey
296. Fidel Catstro and Meow Zedong
297. Sabretooth and Scratchasaurus Rex
298. Pansy Purrkinson and Peter Pettigrew
299. Paw Solo and Chewpawcca