Nothing breaks my heart like stories of beautiful kitties that were abandoned by the people they loved the most. If you feel the same way, you probably want to get your tissues ready, because I have a tale that may make you shed a tear or two. Spoiler alert: the hero gets a happy ending!
Let me introduce you to beautiful James Bean, an incredible kitty who defied all the odds and never stopped believing in love. He was once seen as a temperamental kitty, and many people thought he wasn't deserving of their time and home.
Due to his unique feline nature, our lovely boy was returned to the shelter not just once, but five times. How heartbreaking is that? The families he was devoted to labeled him as "too demanding" and simply sent him back.
The fact he was returned to the shelter so many times doesn't make the experience any less distressing for the poor fluff. Imagine feeling like you've finally found your forever home only to be brought back again to the shelter. This took a toll on his spirit, which used to be energetic and always ready for an adventure.
It's hard to imagine the emotional impact this had on the poor fluff, as he eagerly waited for a place where he could feel safe and loved unconditionally. It's heartbreaking to think about him being excited about finding a loving family, only for them to abandon him again and again.
It's a true miracle that this poor fluff didn't lose all hope in humanity. Despite his bad experiences, he still waited for someone who could love him for who he is. Luckily, he never gave up, and fate showed him that his pain wasn't all in vain.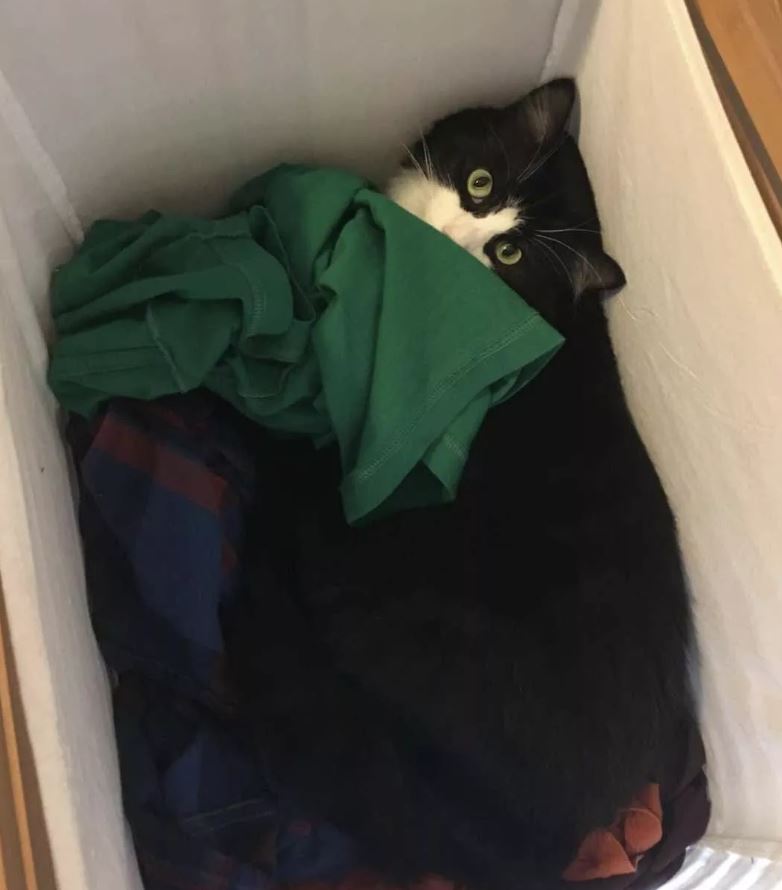 His sad story took a positive turn when a compassionate friend, that goes by ncarbell on Reddit, decided to give this lovely fluff a chance. His savior saw him as a furry friend full of love he wanted to share, who likes a bit of adventure, and who has a spirit that couldn't and shouldn't be tamed.
But, instead of seeing it as an issue, his new caregiver saw the beauty in this cat's uniqueness. From that moment on, he was given the opportunity to experience the warmth of having a loving home where he'll be loved for all that he is.
This kind-hearted Reddit user decided to adopt the poor fluff from San Francisco Animal Control. Little did he know that his compassionate decision would lead to some of the most beautiful years of his life. James Bean turned out to be the most affectionate kitty he's ever known.
And how couldn't he be so full of love for the person that gave him a new chance and a home he can call his own? This wonderful purrer used every opportunity he could get to show just how grateful he is to be a part of his rescuer's life.
Understandably, James Bean entered his new home hopeful but hesitant. He had a hard time coming to terms with the fact that he may have found someone who will love him forever. What if his little feline heart gets broken again?
Luckily, it didn't. After exploring his surroundings, Bean found a real gem – a cozy bed and a laundry hamper that was a perfect place where he can snuggle and find some comfort and protection.
This humble kitty was delighted to hide in a box or curl up in the hamper, his human companion shares, and it truly brings him plenty of joy and peace. Until he got comfortable in his new home, Bean's favorite thing to do was to observe his human from a safe distance.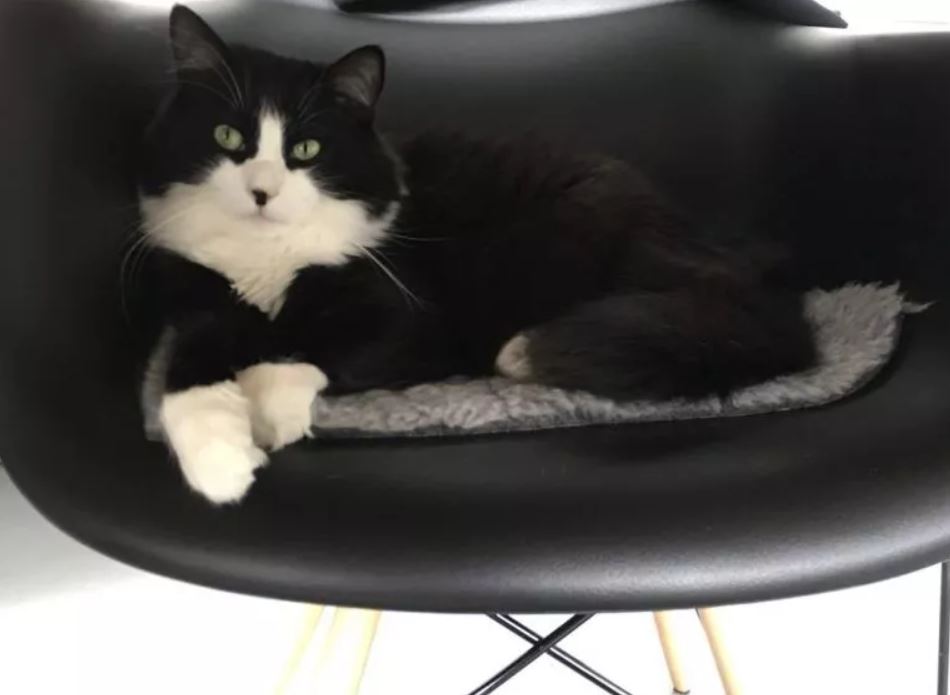 The fact that his caregiver gave him enough space before he felt safe enough to trust him, lead to a deep bond they formed over time. Today, two years after the adoption, the laundry hamper is still his favorite sleeping spot, but he's a lot more comfortable in his forever home.
He's always close to his favorite human, using every opportunity to show his love and appreciation. James Bean's incredible journey is definitely one that should be celebrated, as it shows how important it is to never give up, no matter how hard things get.
We shouldn't forget how powerful adoptions can be. As we're here, talking about Bean's happy ending, there are thousands of kitties that don't get theirs. When considering adding a feline buddy to your family, choose adoption over buying.
Countless kindhearted animals, like James Bean, are waiting for their chance to bring love and joy into your life. Why not give them the opportunity to do so? It will change your life forever, and give them a chance to live theirs how they truly deserve it – full of love, care, and affection.