We all want our four-legged, fluffy friends to be our BFFs forever. When we're fortunate enough to cross paths with a cuddle bundle that tolerates our shenanigans, we're prepared to do everything we need to keep them close for years to come.
We want them to grow scruffy, grubby, and gray-haired, but we're aware that fluffers tend to be different from humans regarding that matter.
We know that most cats live between twelve and eighteen years of age (which sounds absolutely amazing compared to other adorable animals). A cat's lifespan depends on a bunch of factors, from nutrition, physical activity, and environment, to whether she's an indoor or an outdoor cat.
As a rule of thumb, indoor cats live longer than outdoor cats. That's because they're less likely to endure a lifetime of trauma (dog attacks or car accidents), poor nutrition, and exposure to life-threatening viruses.
With improvements in nutrition and veterinary medicine, cats can live longer than eighteen years when they're adopted by someone who ensures that they follow the "happy and healthy cat" guidelines to a tee. While we did name the guidelines, we didn't come up with the content of the guidelines on our own.
We're pretty sure, though, that most pet parents already know that the guidelines suggest proper nutrition, regular exercise, regular veterinary checkups, routine vaccinations, and a stress-free environment.
Whether or not that was what caused Michelle Foster's long-haired, ginger-and-white cat Rubble to celebrate his 30th birthday, we don't know.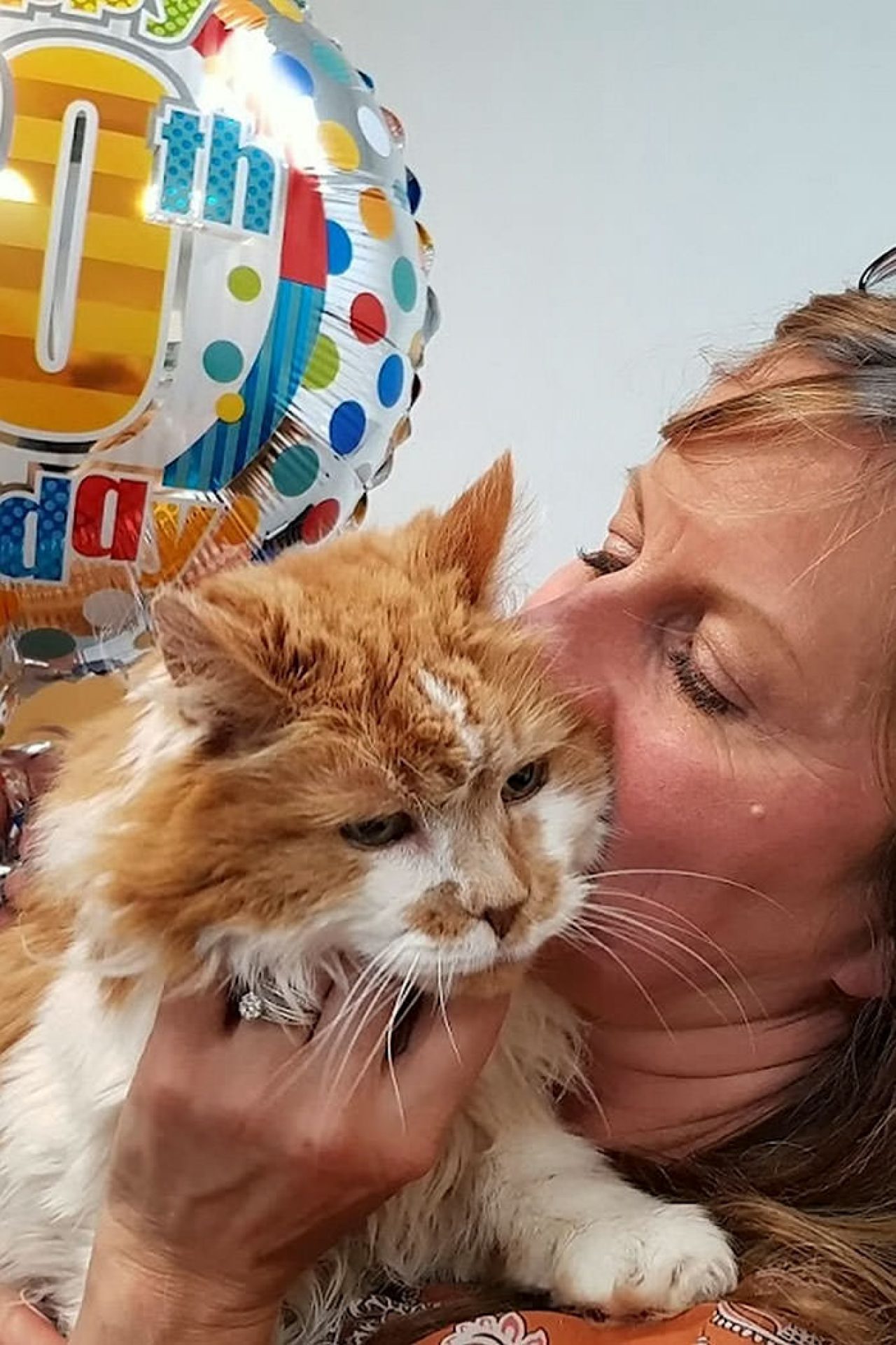 (Credit: Imgur)
But, we do know that Rubble deserves to be the newest cat contender for the oldest domestic cat in the world (even though Michelle argues that Rubble would despise the Guinness Book of World Records folk snooping around!).
Before we go any further down the rabbit hole of Guinness records, here's how Michelle and Rubble's life-long friendship began. Michelle was celebrating her 20th birthday and she decided to adopt Rubble because she was living alone at the time and she was lonely.
She adopted Rubble around 1988 when he was just a tiny, little kitten.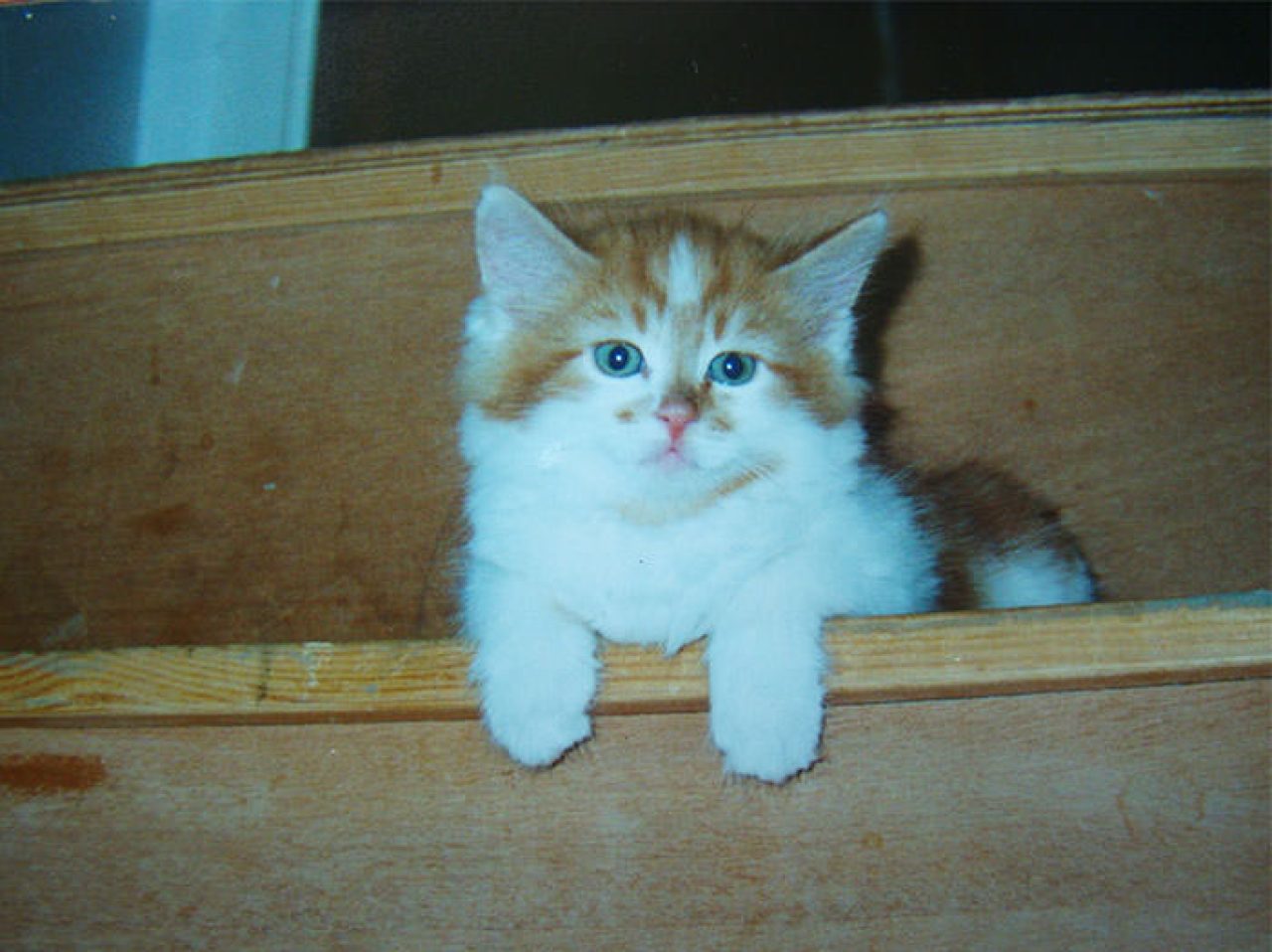 (Credit: Imgur)
Rubble was part of a litter that belonged to her sister's friend. Michelle thought that was perfect because she knew where the kitten came from, how old the kitten was, and what the kitten's family was like (not that she needed the entire family history, of course).
Rubble and Michelle became the best of buddies, and the two went on to share pretty much everything over the course of years. Rubble was the best decision she had ever made, according to Michelle.
Michelle described Rubble as a lovely, affectionate, and appreciative cat that was there for her through thick and thin. She took great care of Rubble considering the fact that Maine Coons usually don't live longer than thirteen to fourteen years.
Now, Rubble did suffer from different health problems, such as high blood pressure, that needed proper care, treatment, and medication.
But, Michelle mentioned how, even though she was the one that took the most care of Rubble, she wouldn't have been able to do that without the generous assistance of City Vets.
City Vets honored Rubble with free checkups, and a bunch of treats to make the grumpy cat not as grumpy during the appointments. Shaun Moore of City Vets added that Rubble's the oldest cat on the vet hospital books which means he deserves the attention he's getting from them.
While we're talking about attention, "you just want attention" didn't refer to Rubble because he was the opposite of Charlie Puth's addicting lyrics.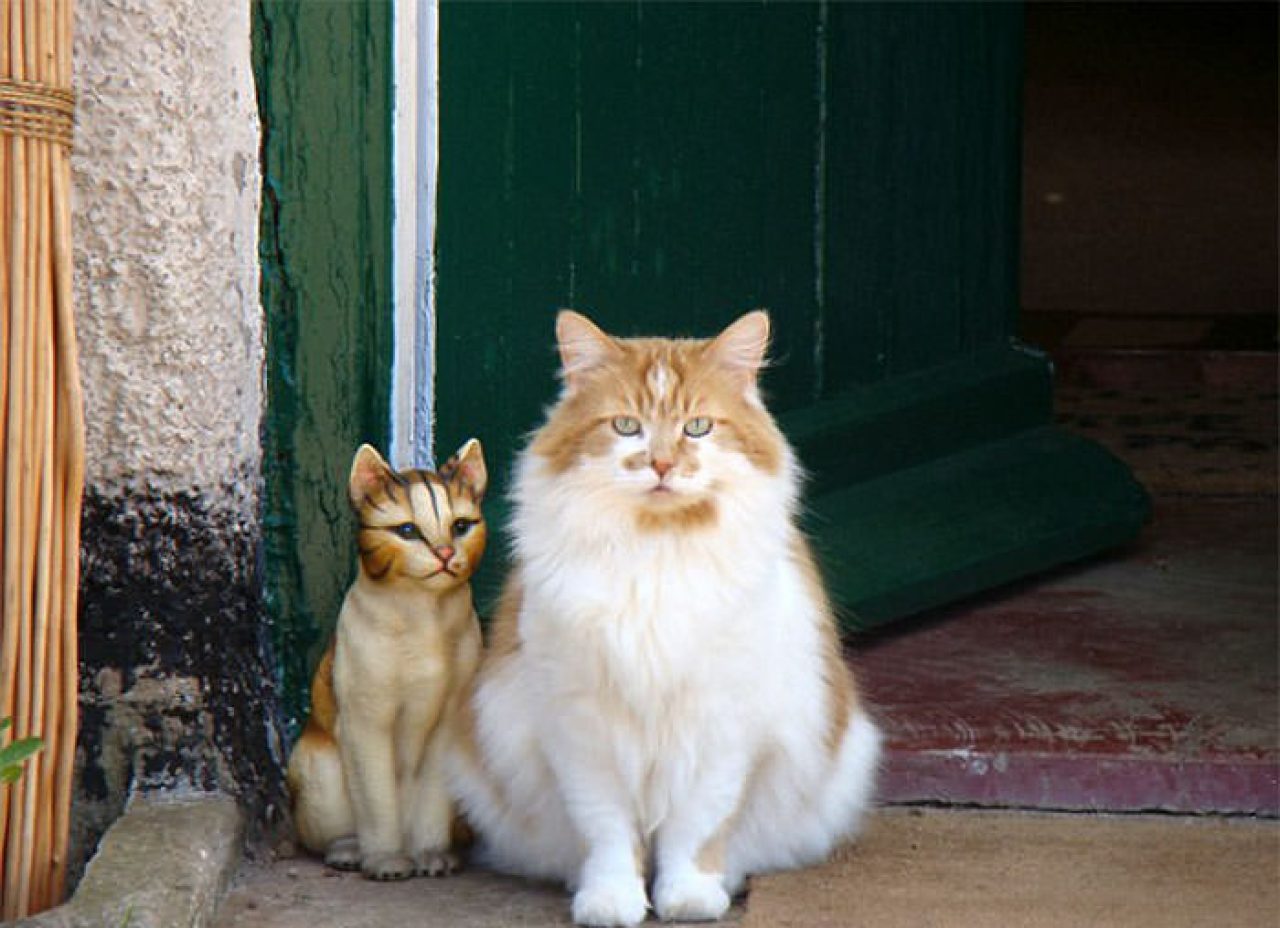 (Credit: Imgur)
Michelle argued how she would love for Rubble to become a part of the Guinness Book of World Records, but she doubted that he would appreciate a bunch of strange men running around the apartment, following and documenting everything he does, and causing too much drama for Rubble to handle.
Rubble's peace meant too much to everyone, and that's why Michelle wouldn't even consider the Guinness offer.
Actually, the previous record holder for the oldest living feline out there belonged to Scooter, a Siamese from Mansfield, Texas. Scooter was also 30 years old when he was awarded the title by the Guinness Book of World Records. Scooter, unfortunately, passed away shortly thereafter.
And, the oldest cat ever, according to the Guinness Book of World Records was Creme Puff, a tabby from Austin, Texas who graced the world with her presence from August 3, 1967, to August 6, 2005, exactly 38 years and three days.
Now, Rubble was a deserving contender for the Guinness Book of World Records even though he didn't have the opportunity to get assessed. Rubble, unfortunately, passed away at the age of 31, before reaching the milestone 32nd birthday, which would have been sometime around May.
Still, Rubble was fortunate enough to live a long, happy, and healthy life filled with affection and appreciation. We salute you, Rubble, wherever you are!
Read more: This Cat Celebrates His 31st Christmas Which Makes Him 141 In Cat Years (WOW!)